Andrew & Lindsay's See Ya Later Ranch Wedding in Okanagan Falls was simple and elegant, I loved the casualness of it. They got married in front of one of the most beautiful views in Okanagan Falls. Their bridal party consisted of their adorable dog, Penny.
I arrived before the ceremony for first look. That sweet moment the couple saw each other was all smiles. Family arrived for some portraits with the bride & groom. I had a few hours with just the bride and groom to capture them together around the winery before the ceremony began.
Friends and more family arrived, and they had a beautiful ceremony standing under a gorgeous floral arrangement by Willow Designs. Vows were said, Penny, their dog joined them (with a few treat bribes from the officiant) as they were announced husband and wife and walked back down the isle together.
Just a few steps away, they joined everyone for cocktails and apes served by the amazing staff at See Ya Later Ranch. We took a few romantic photos in the vineyard as the sun set.
Andrew & Lindsay, thanks so much for allowing me to capture your beautiful wedding day!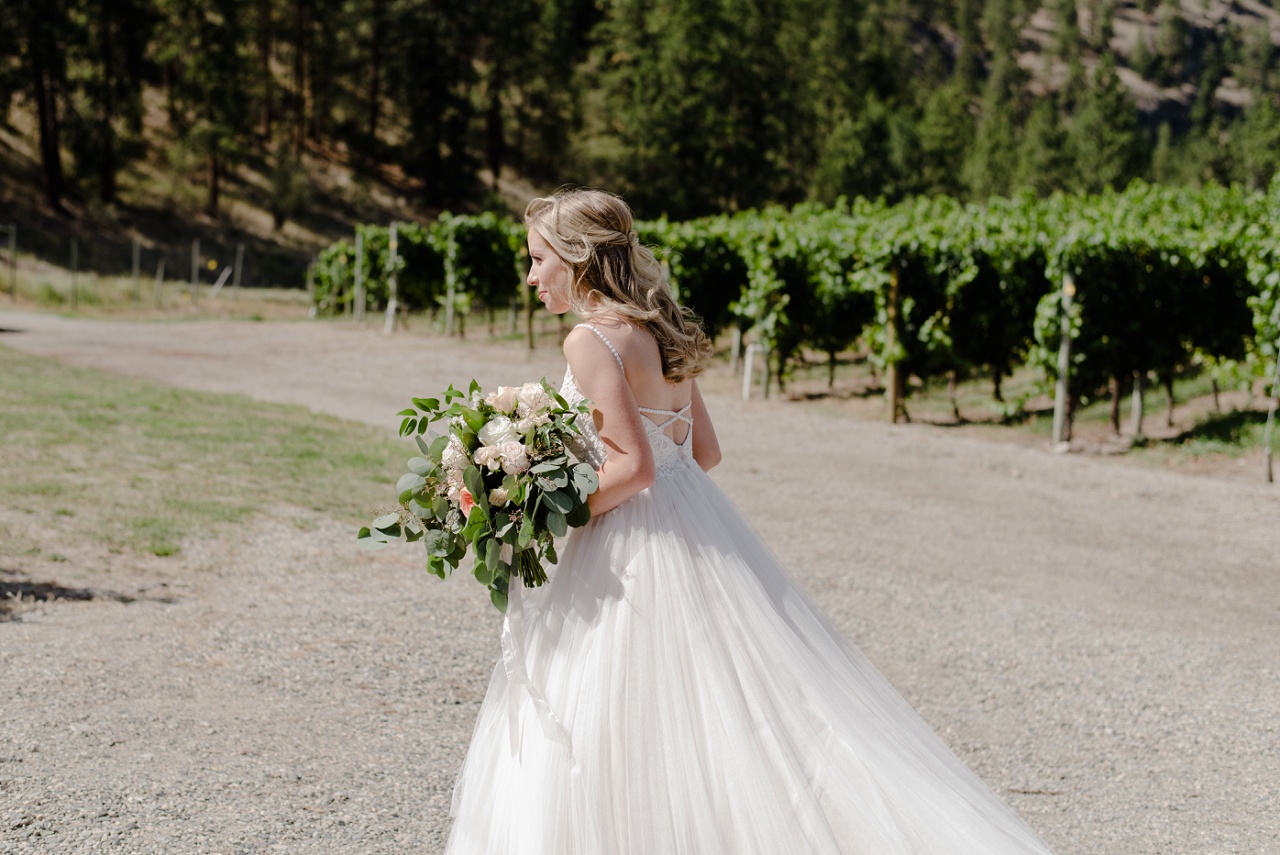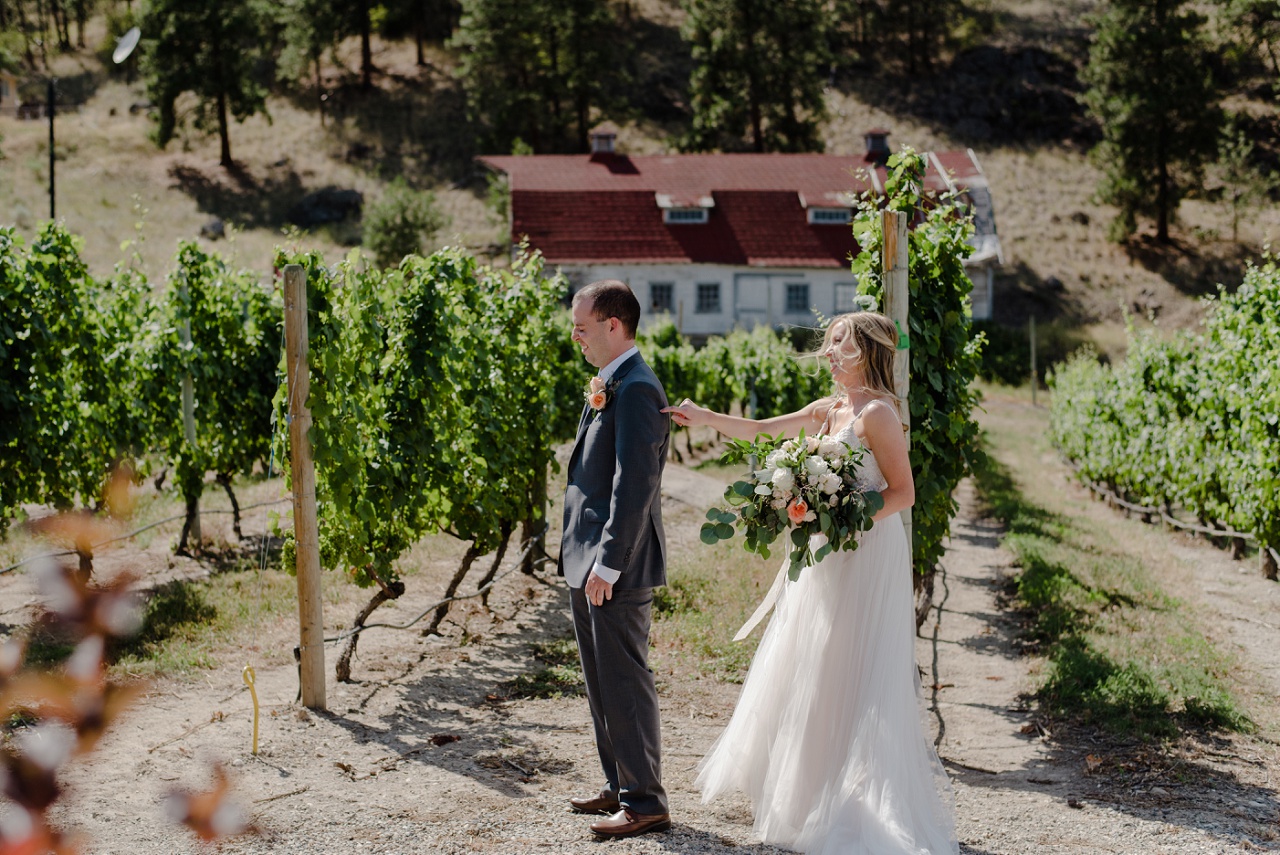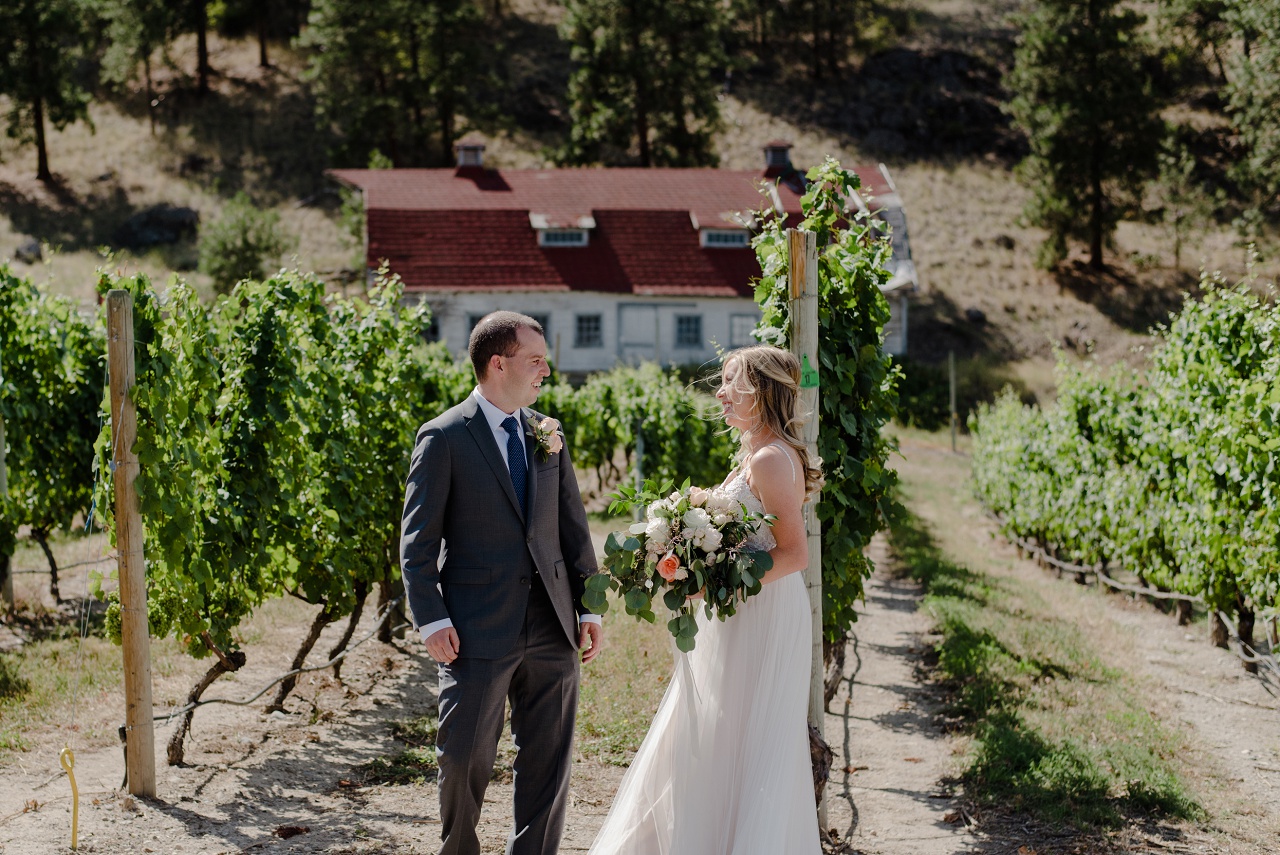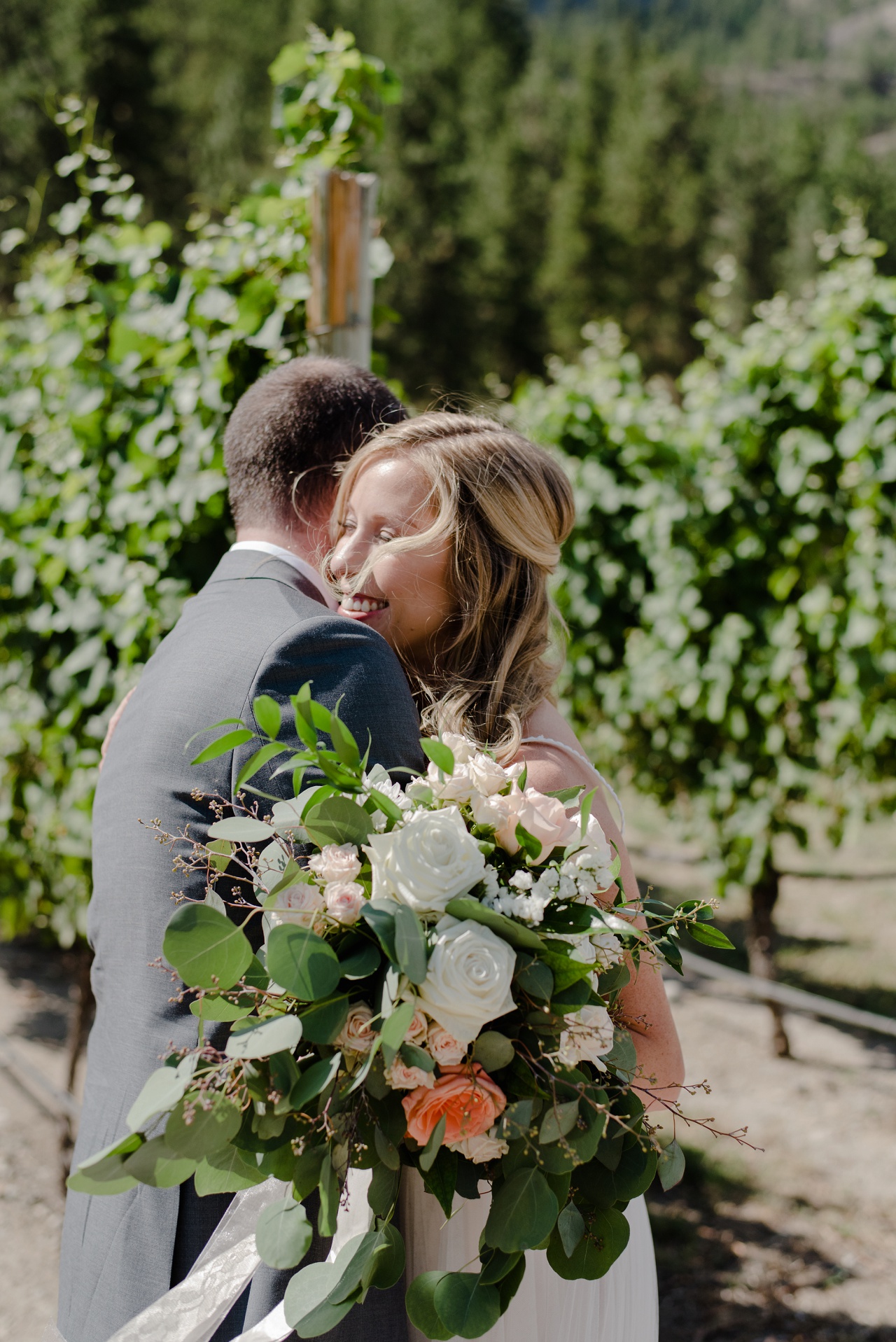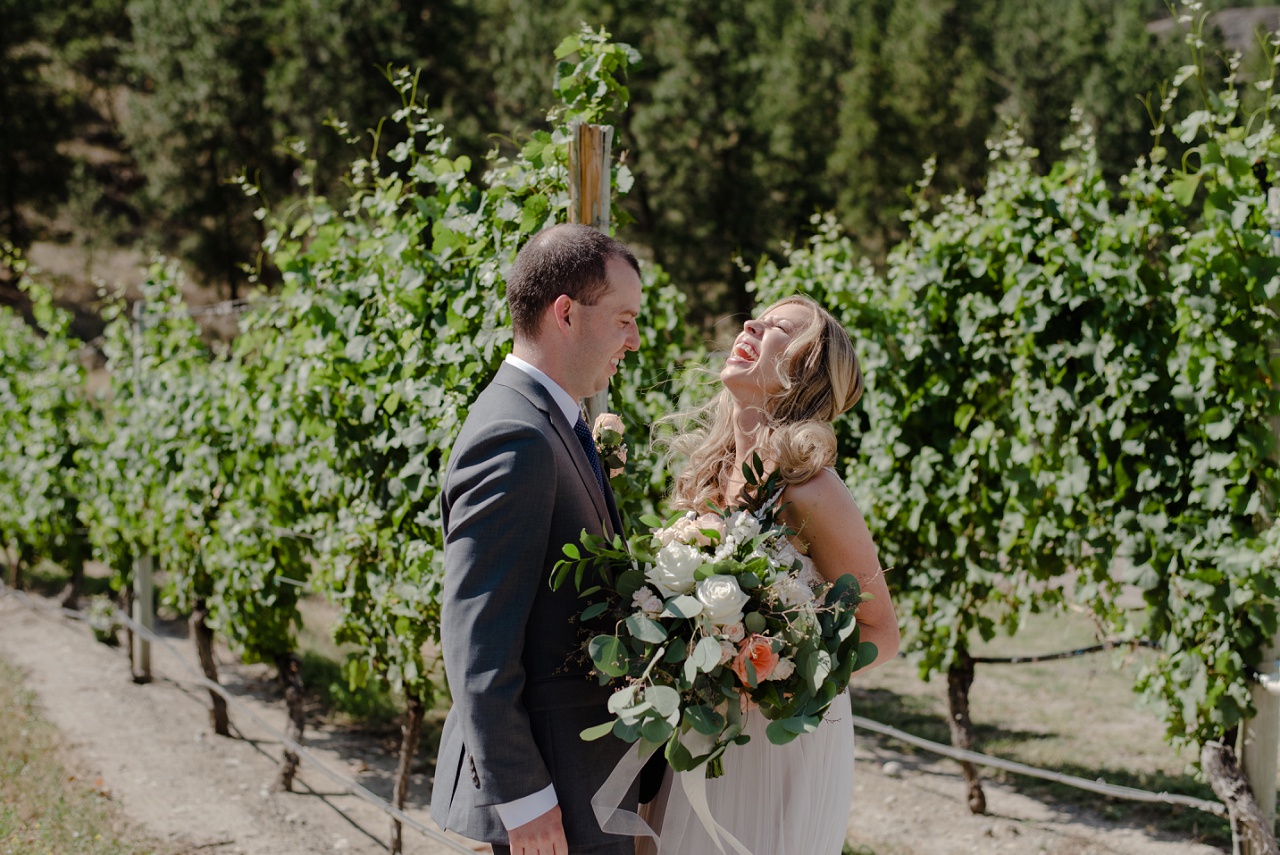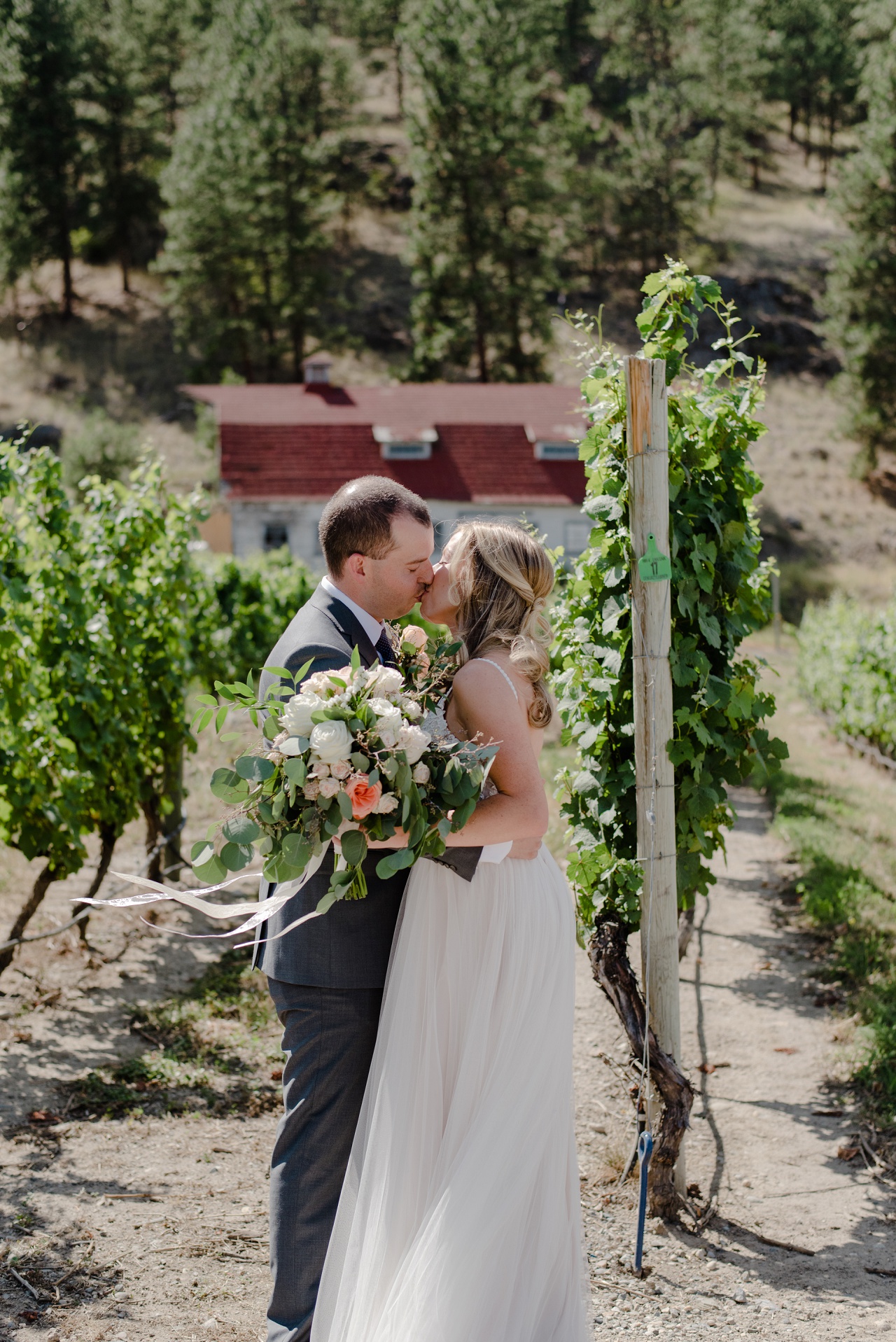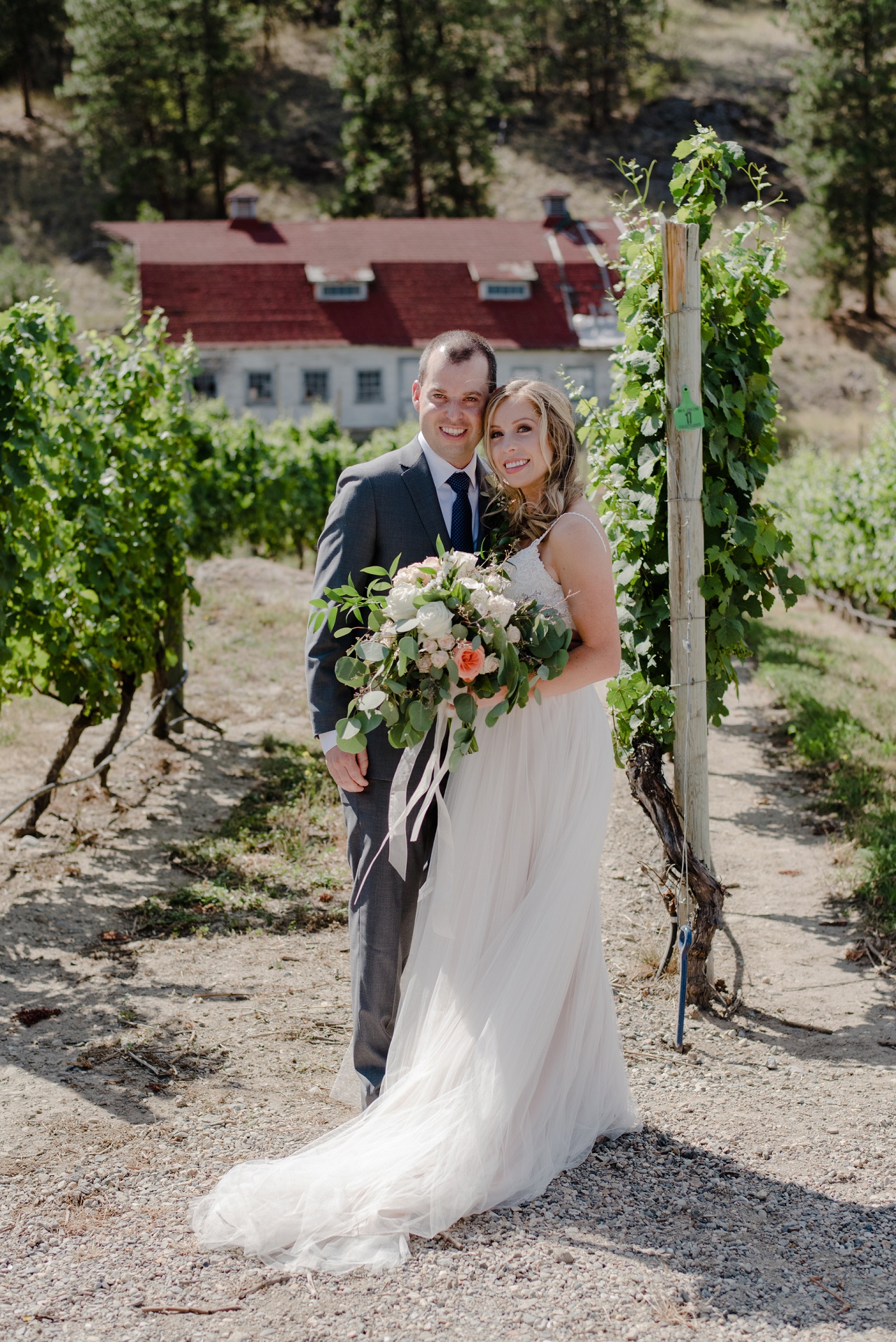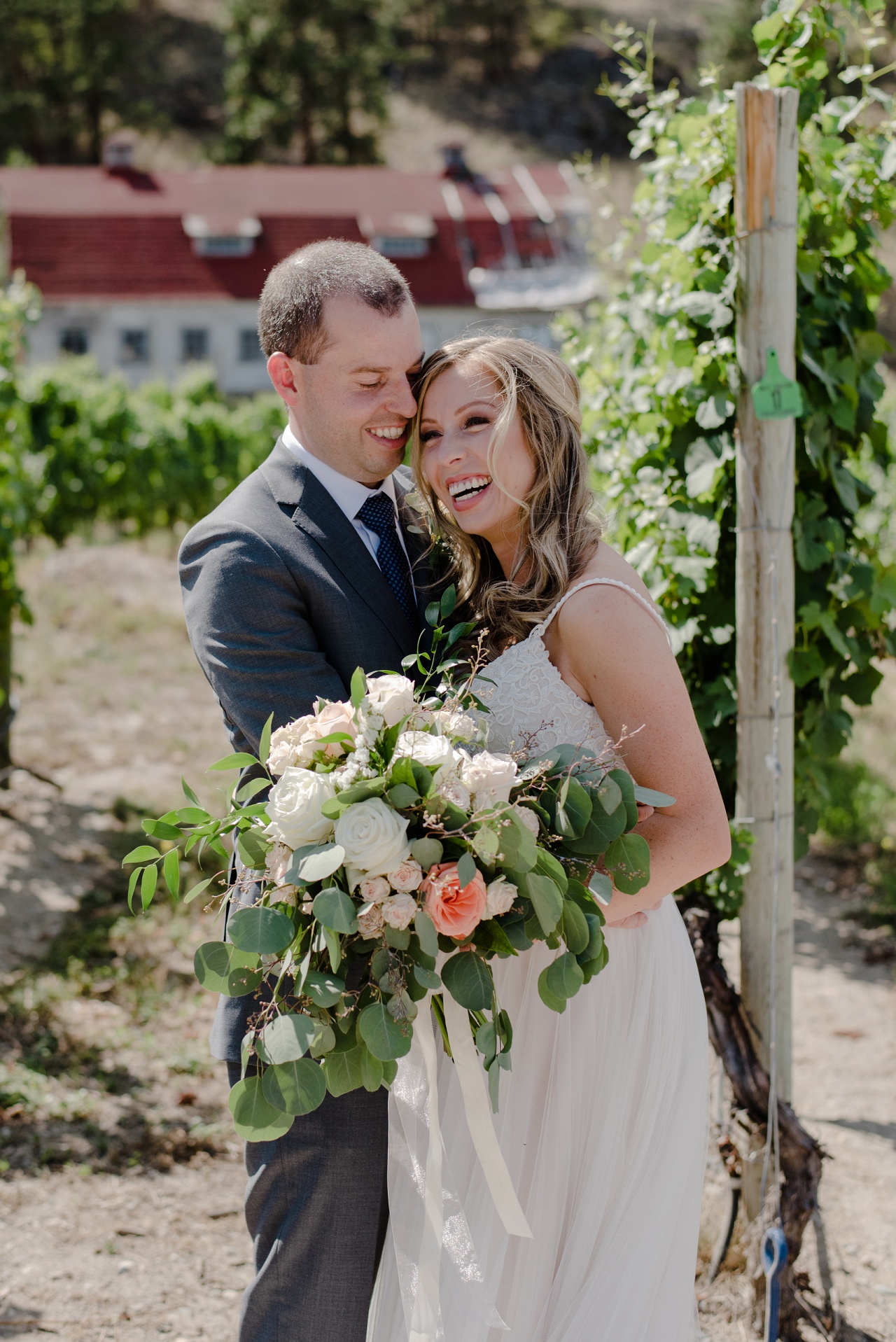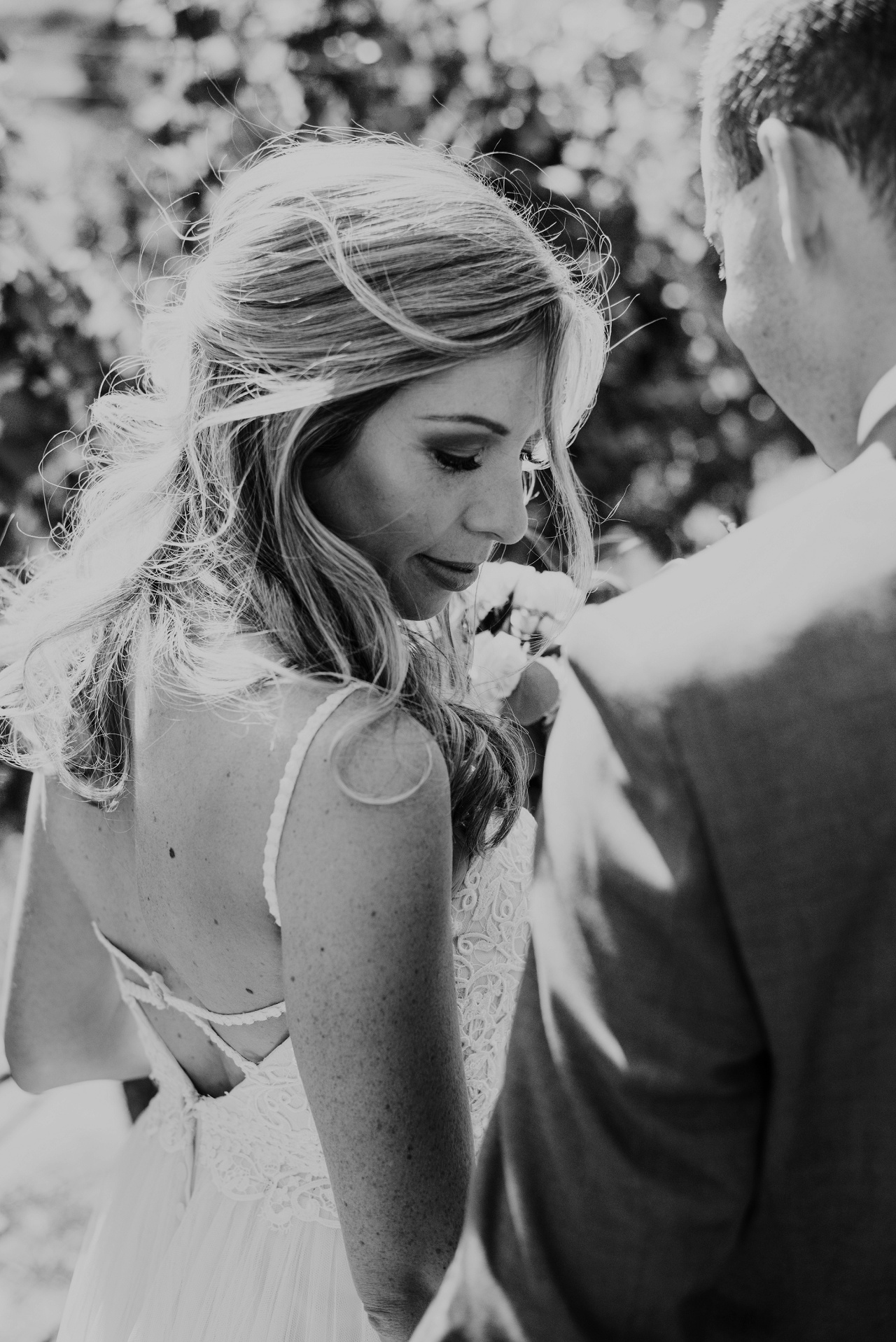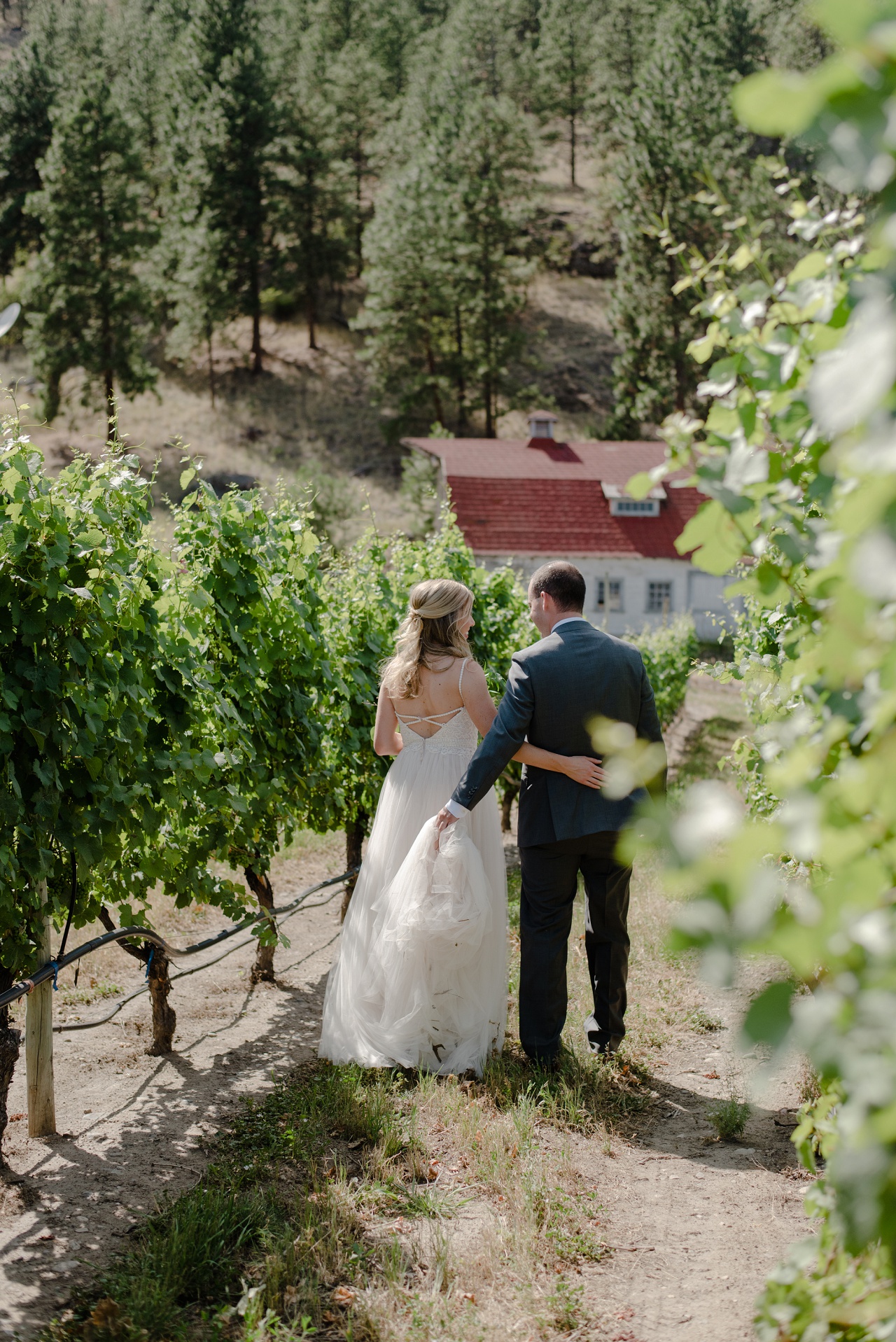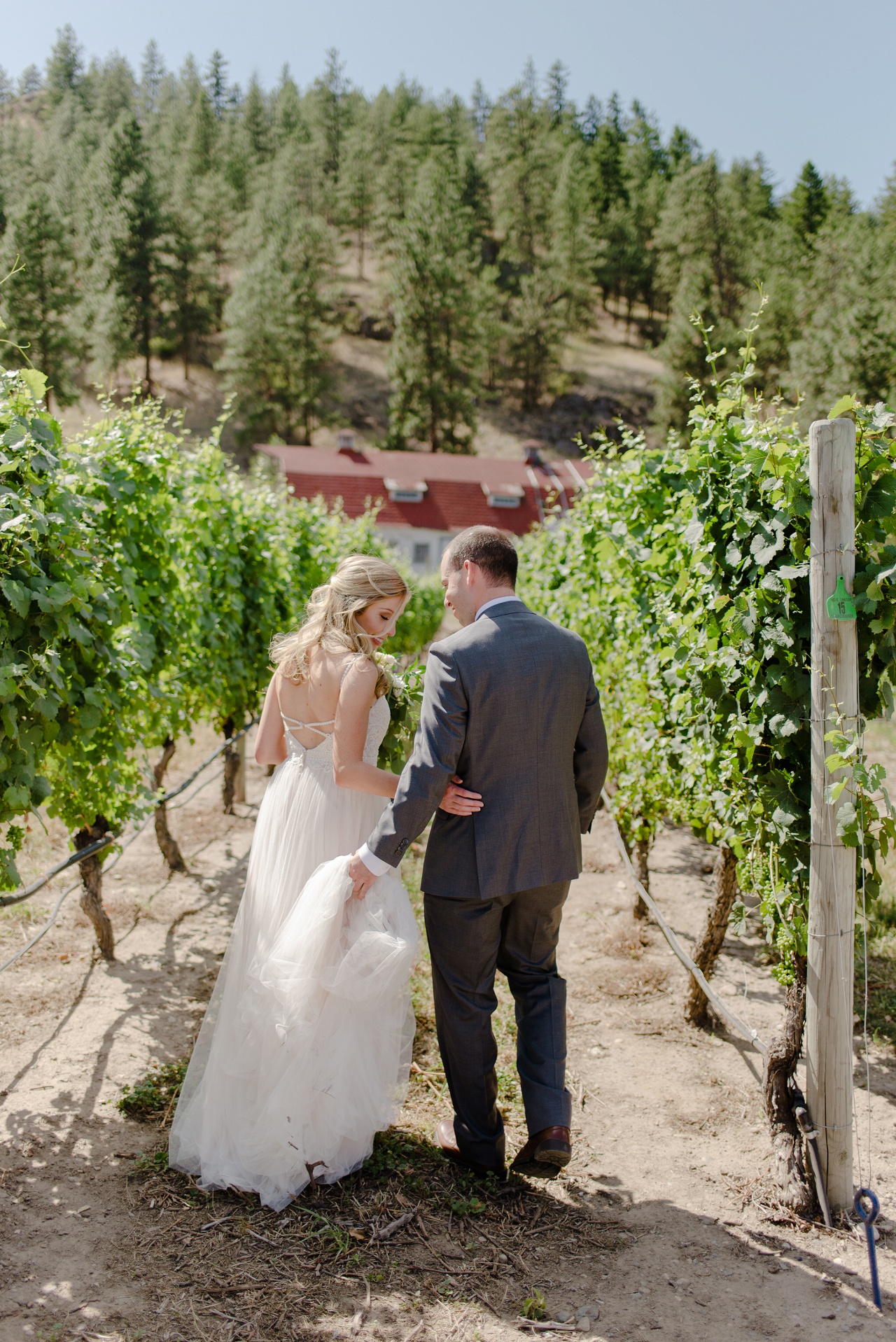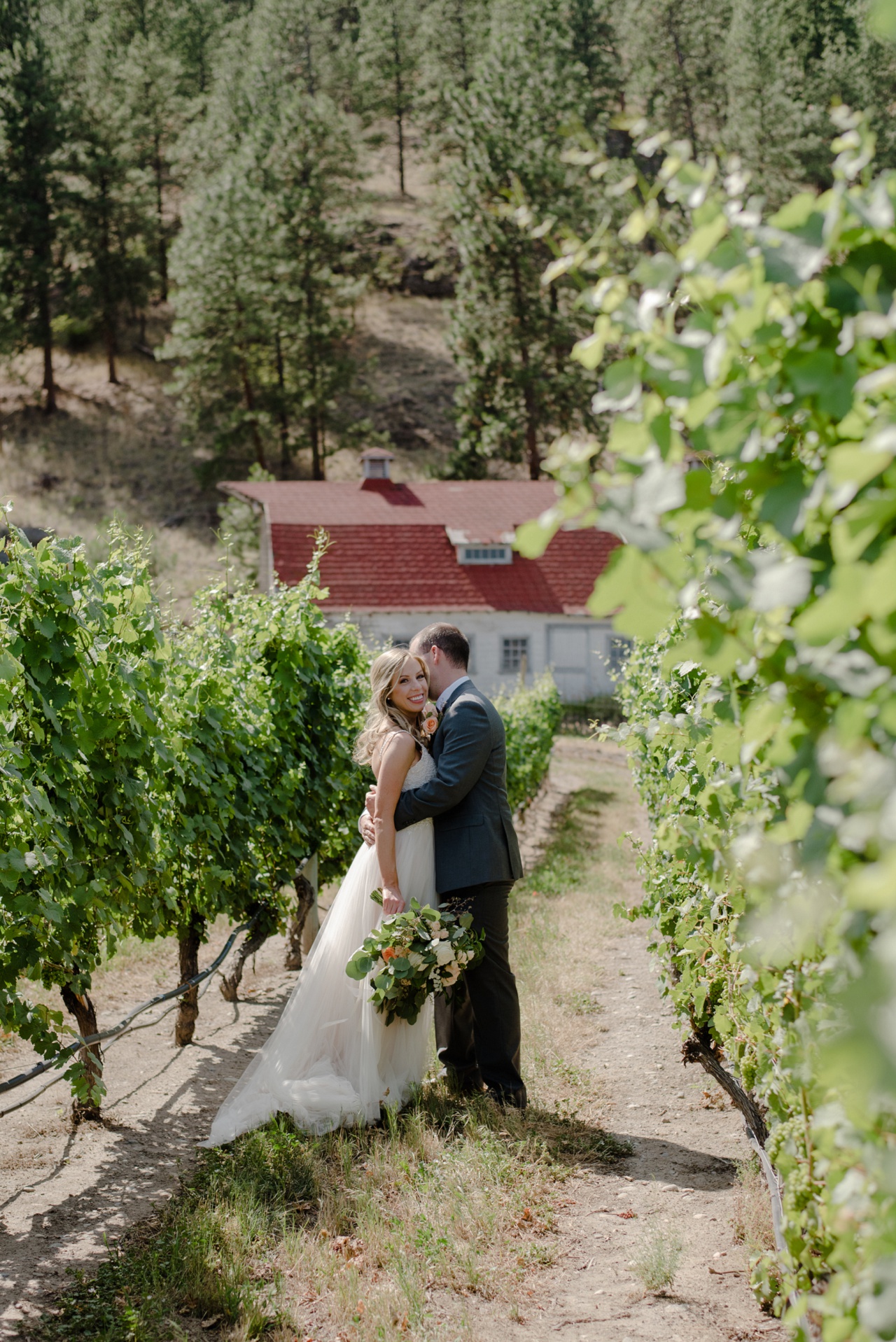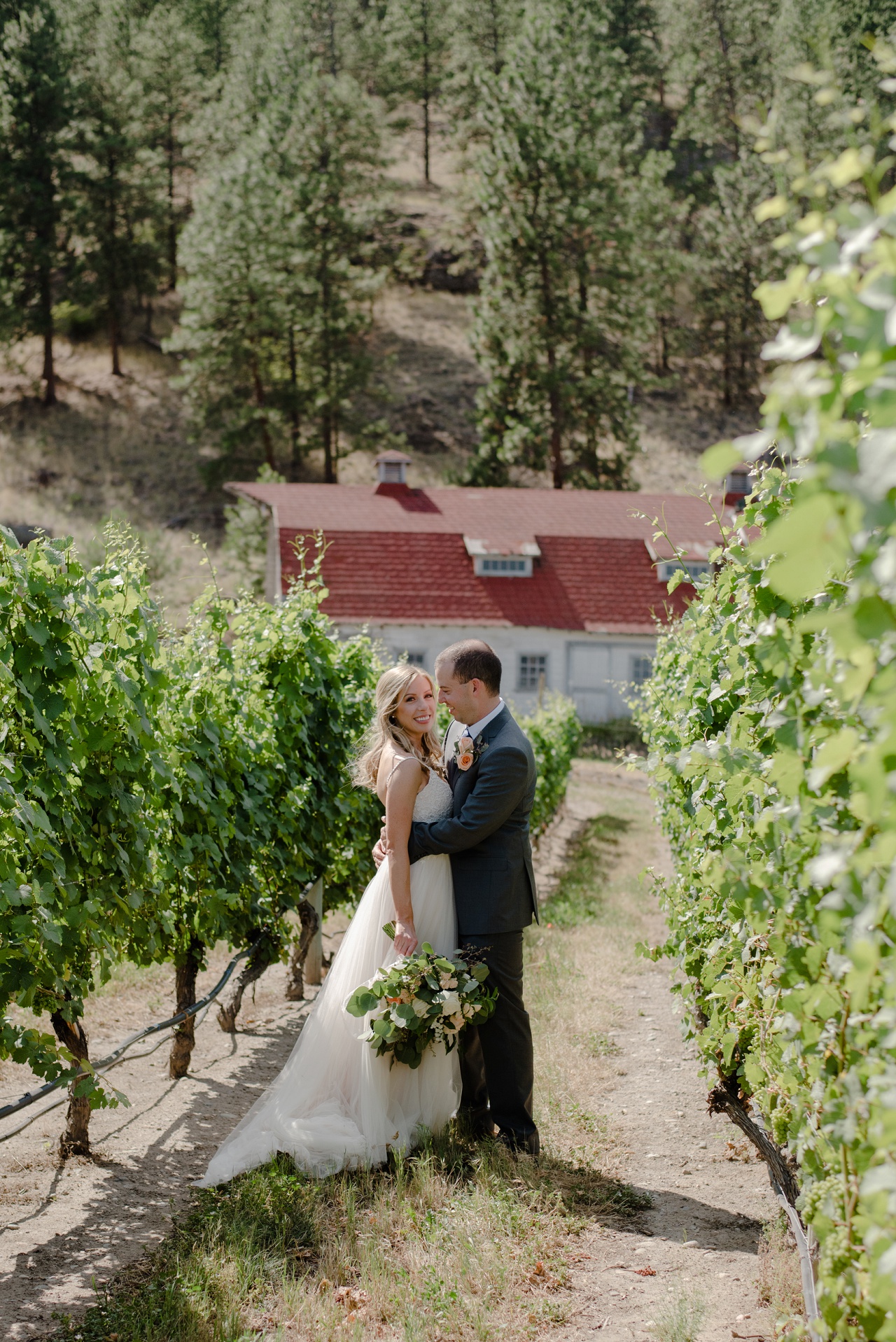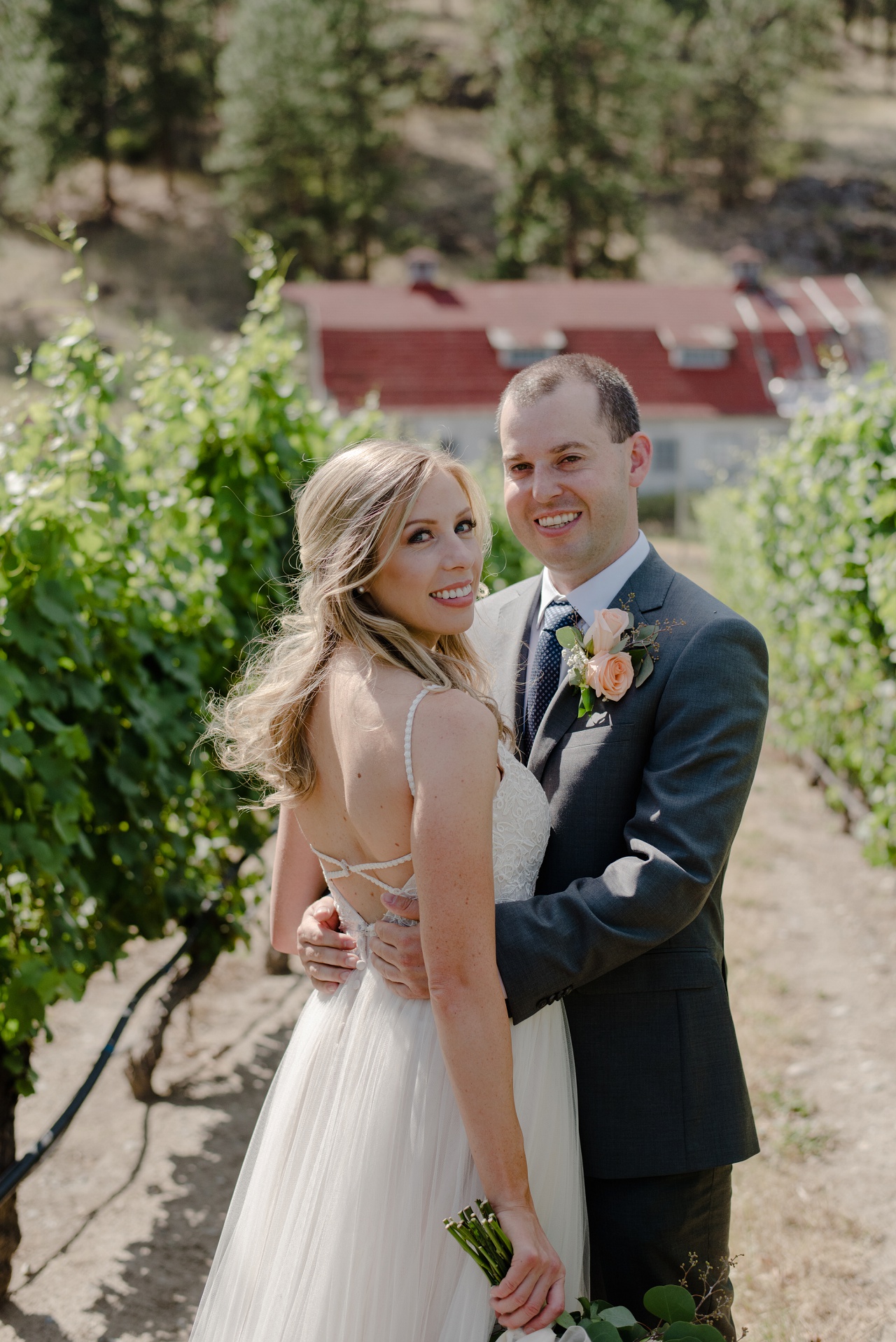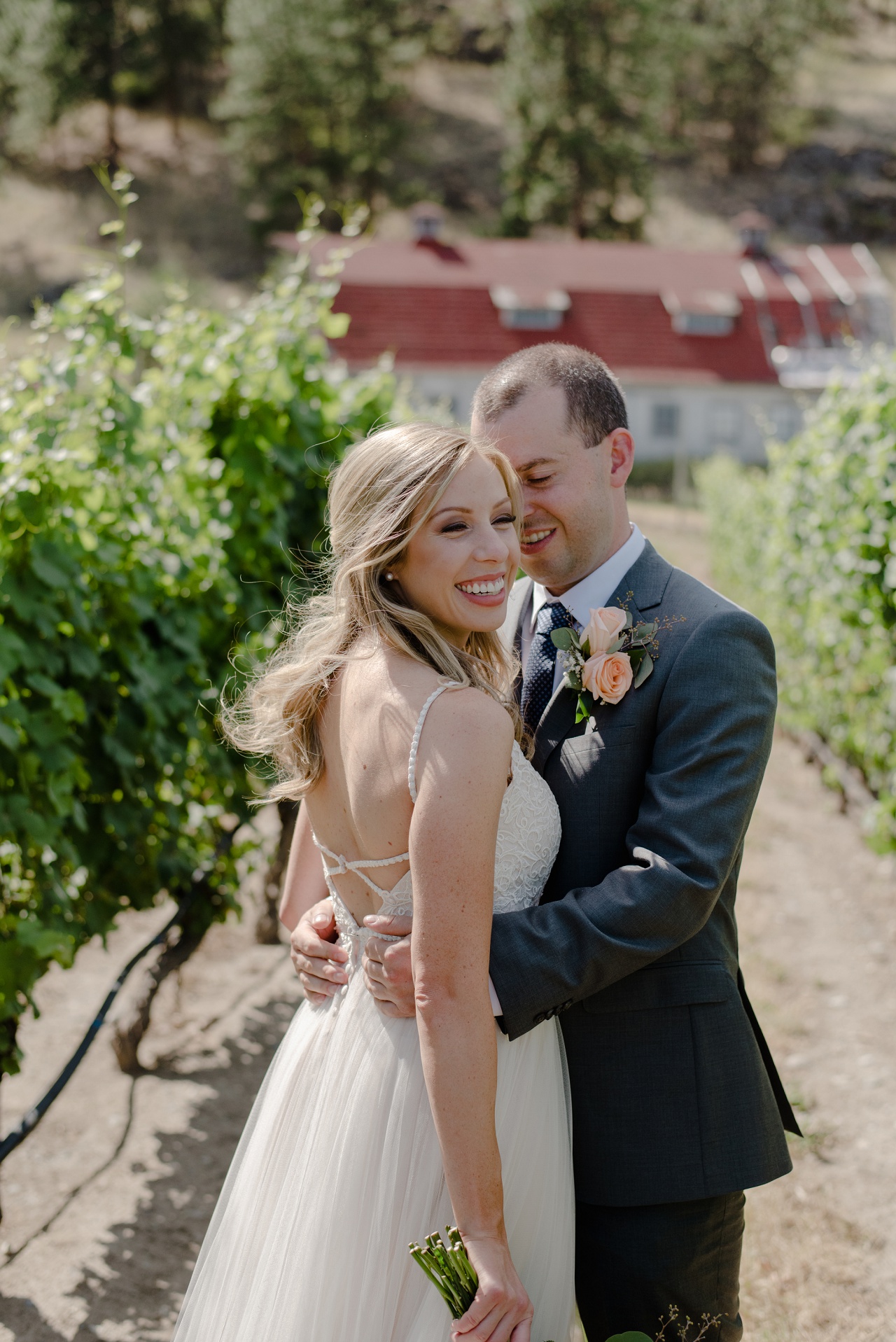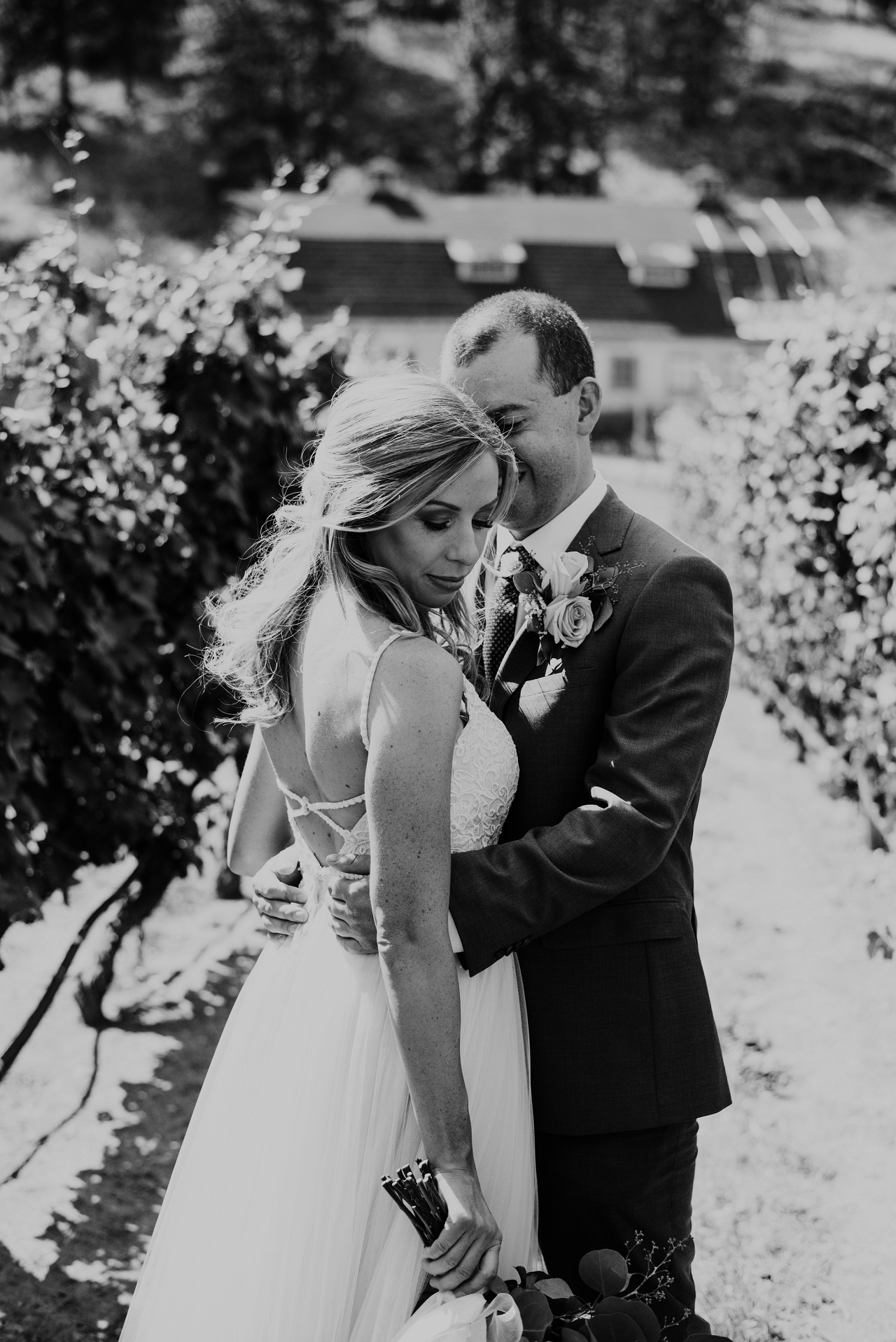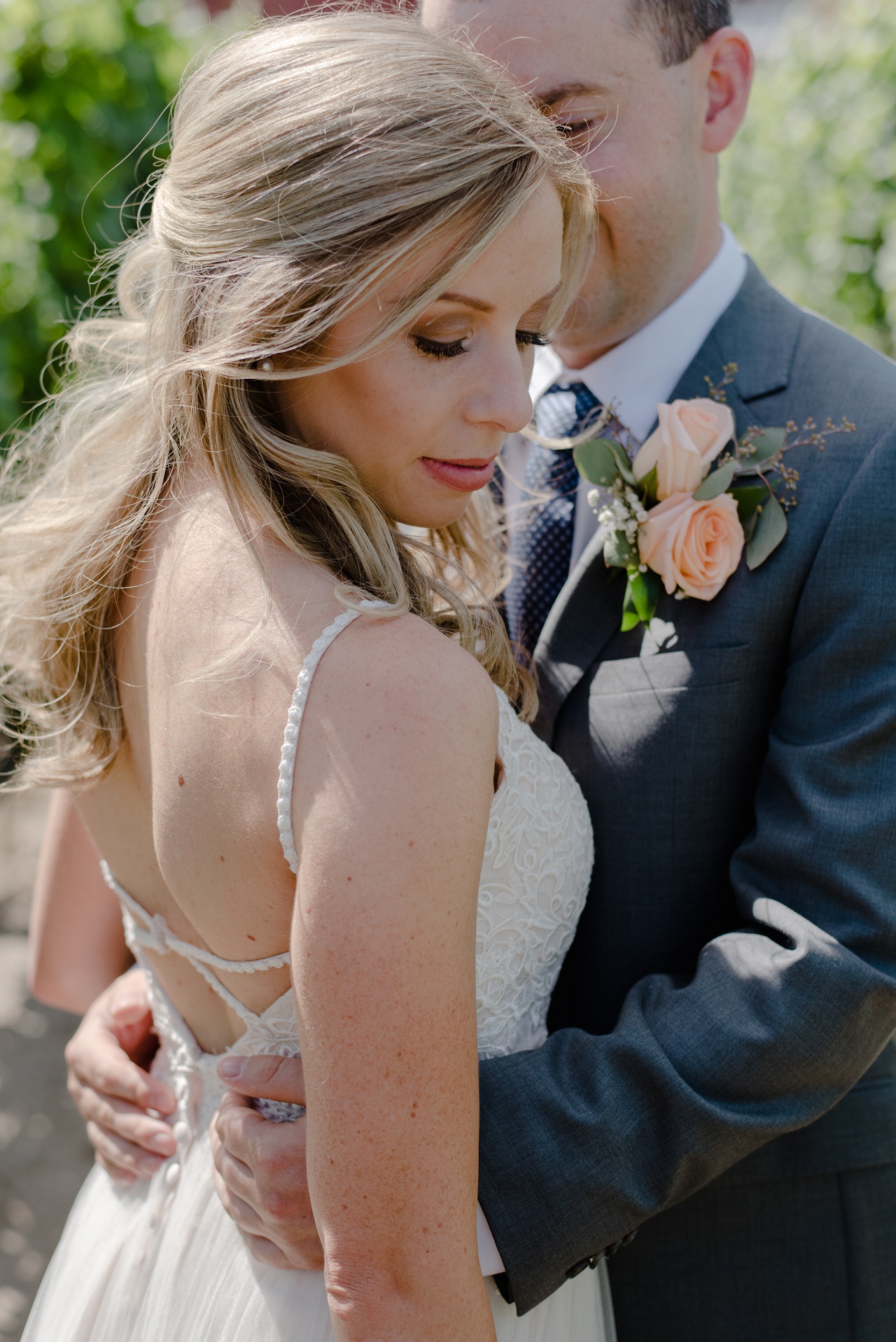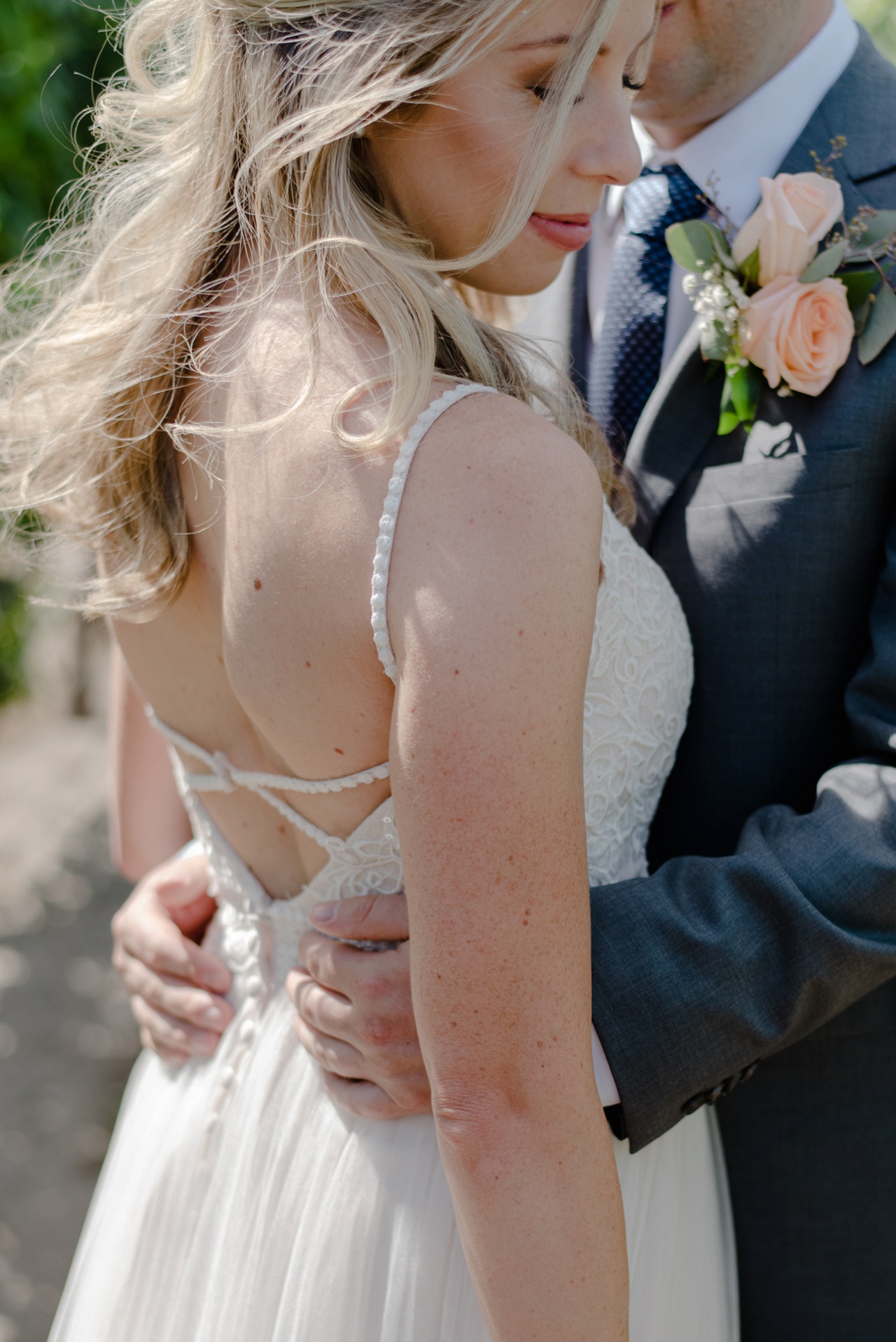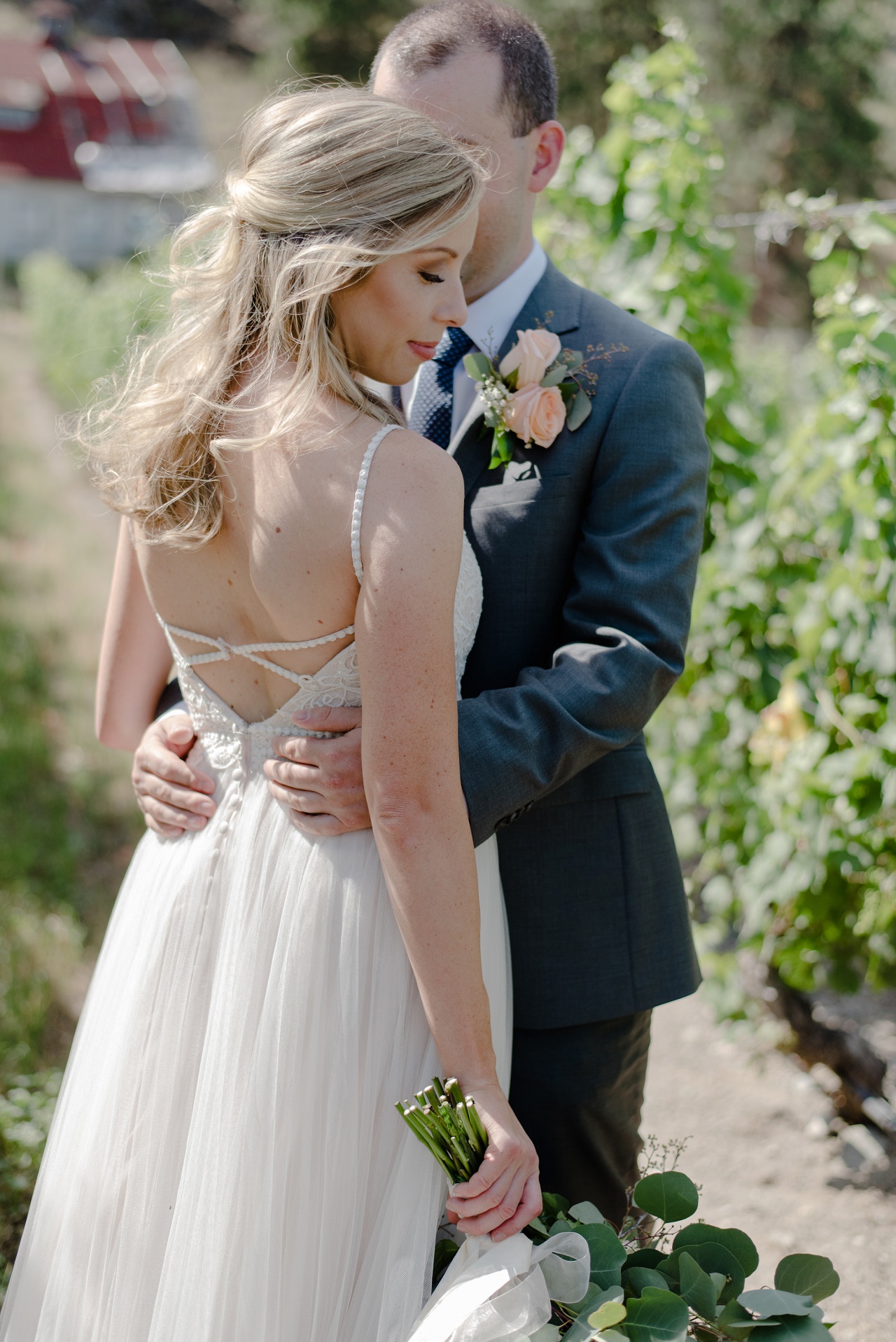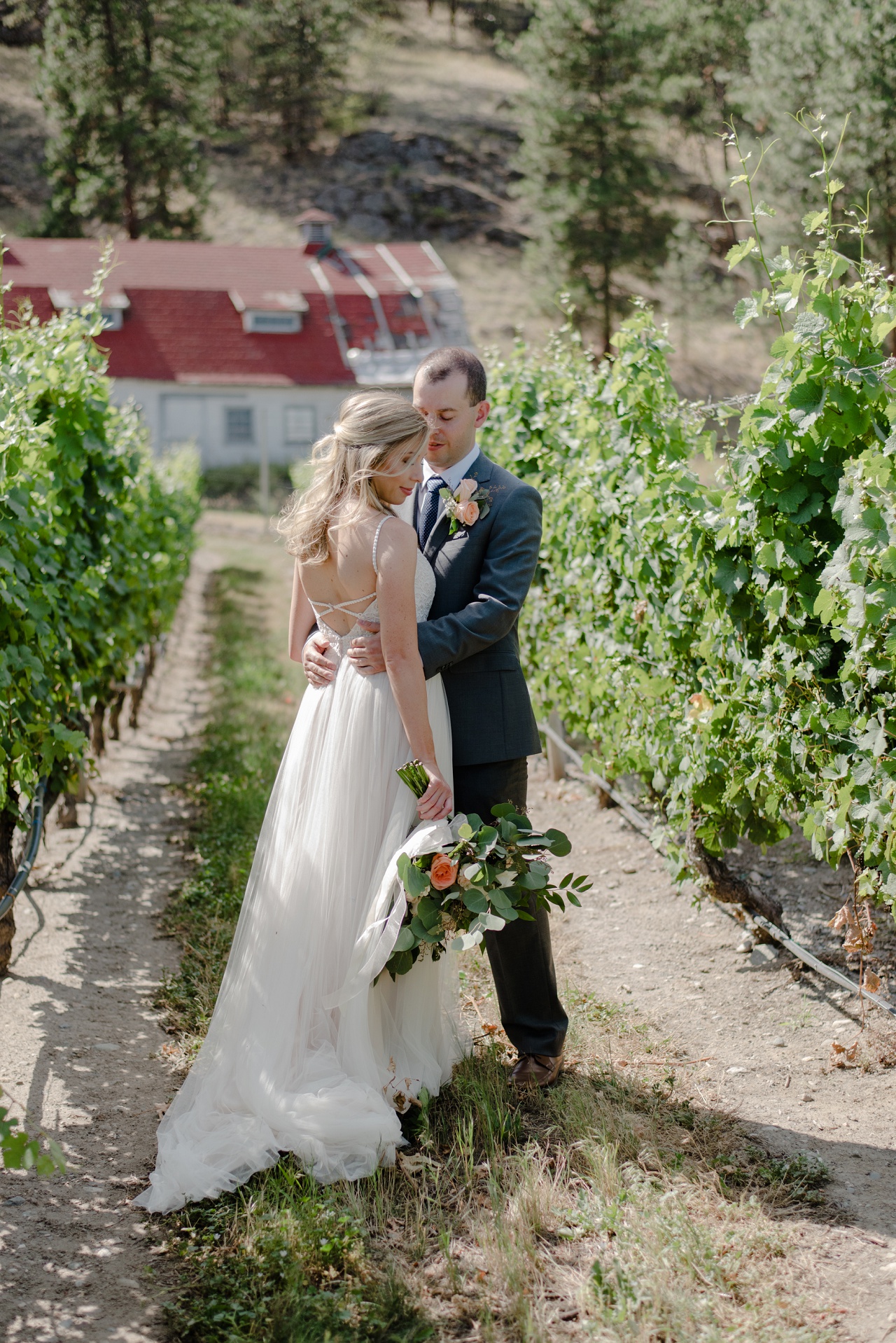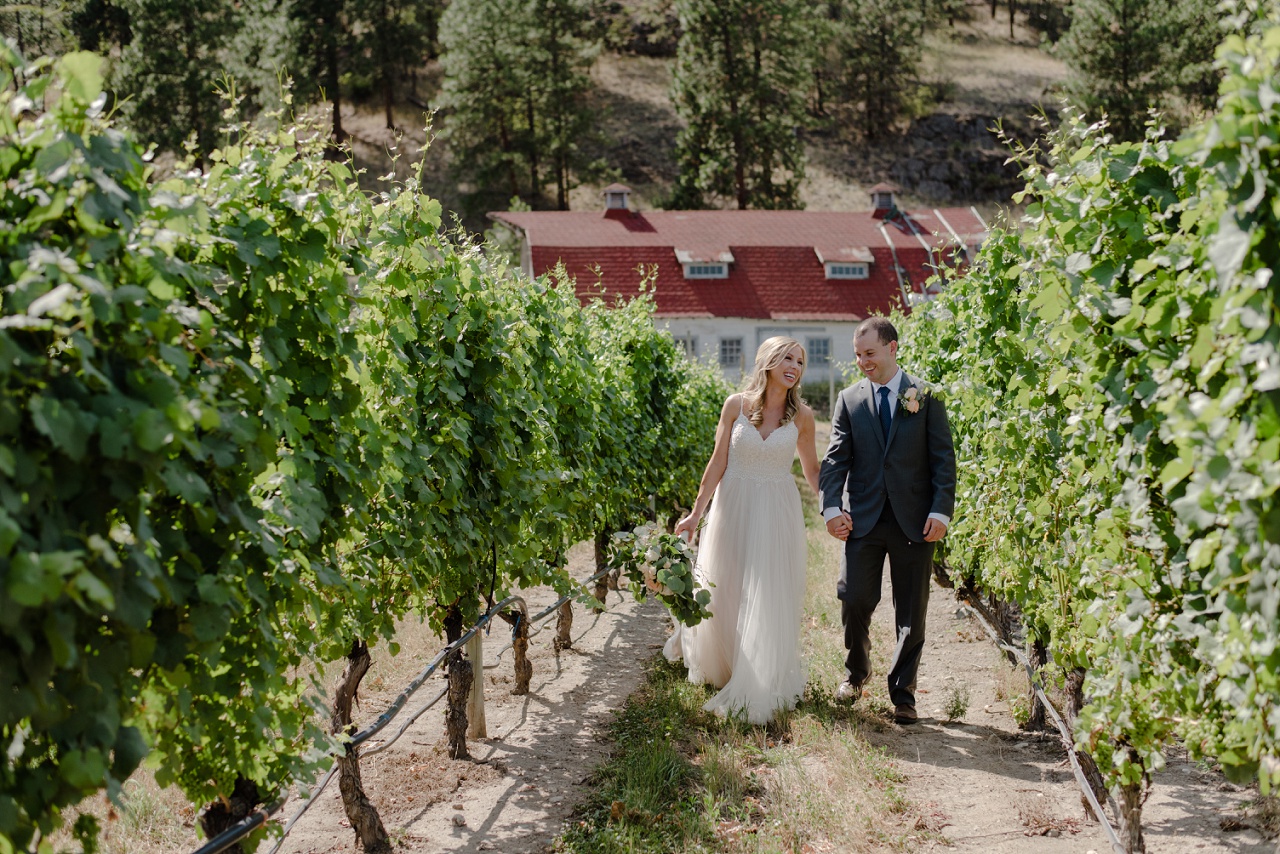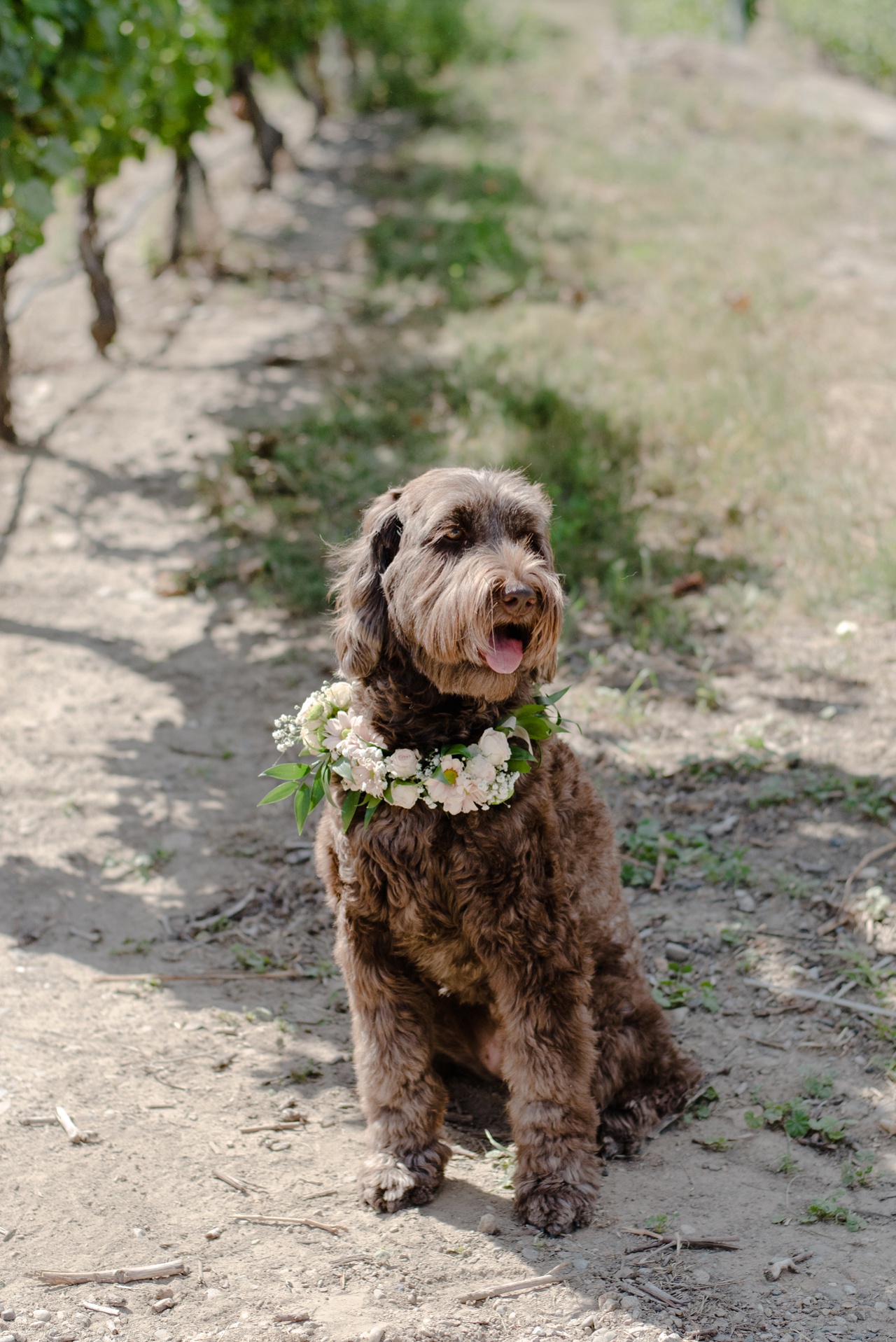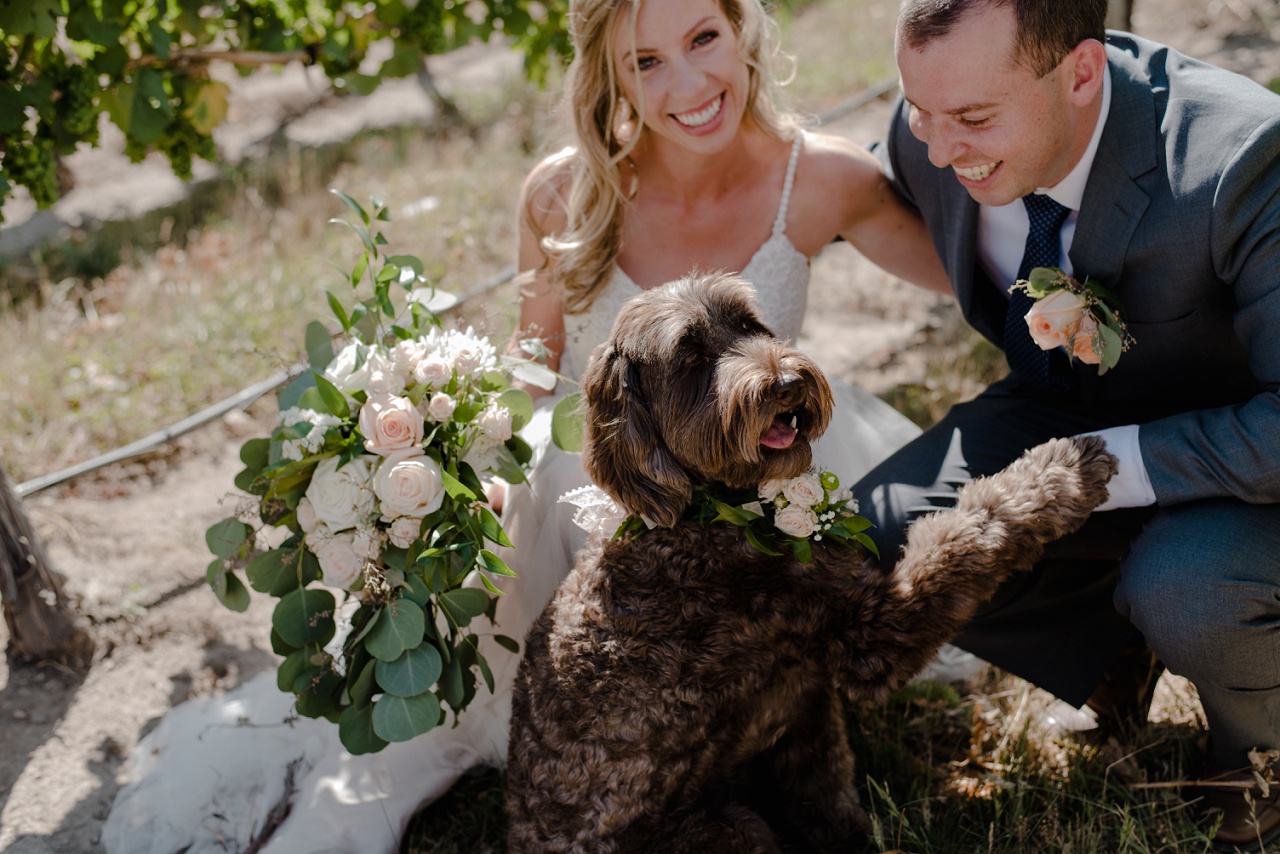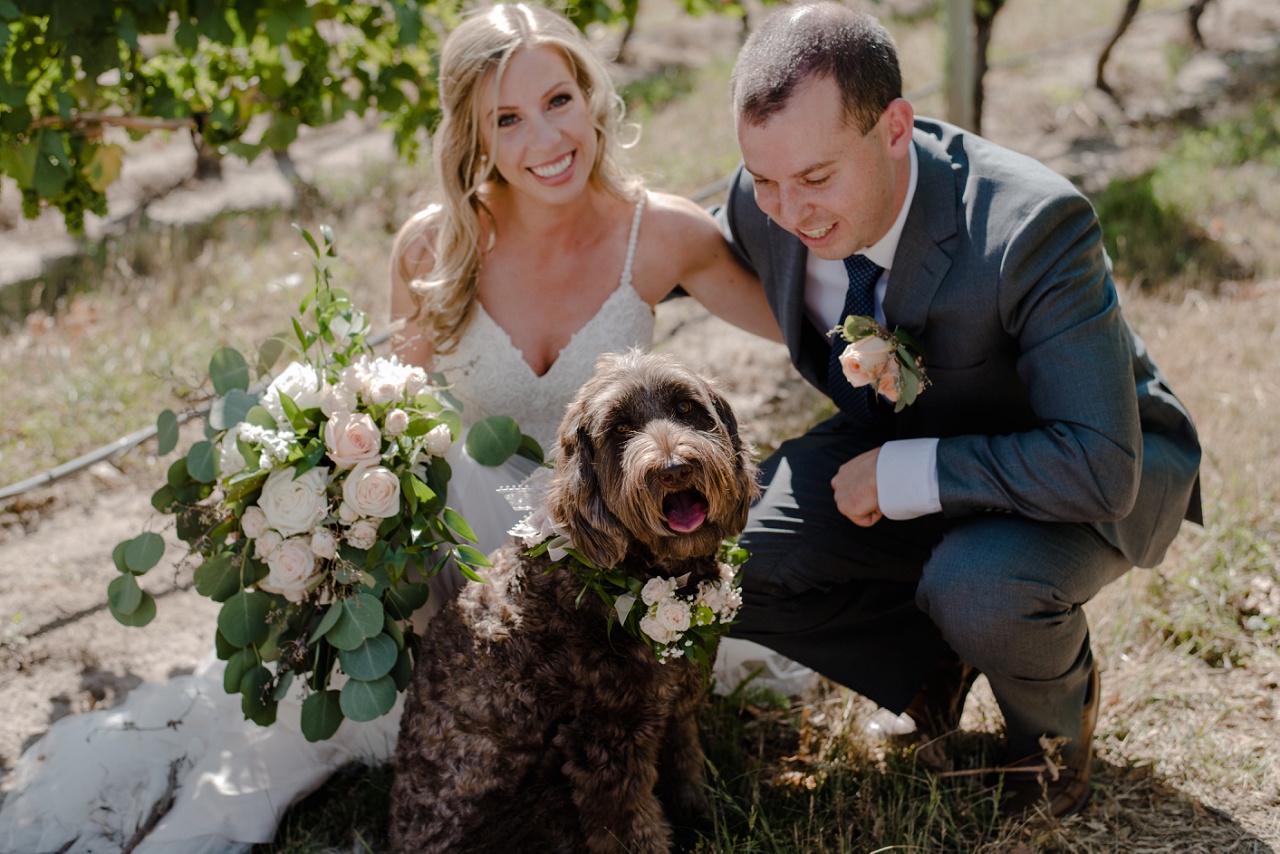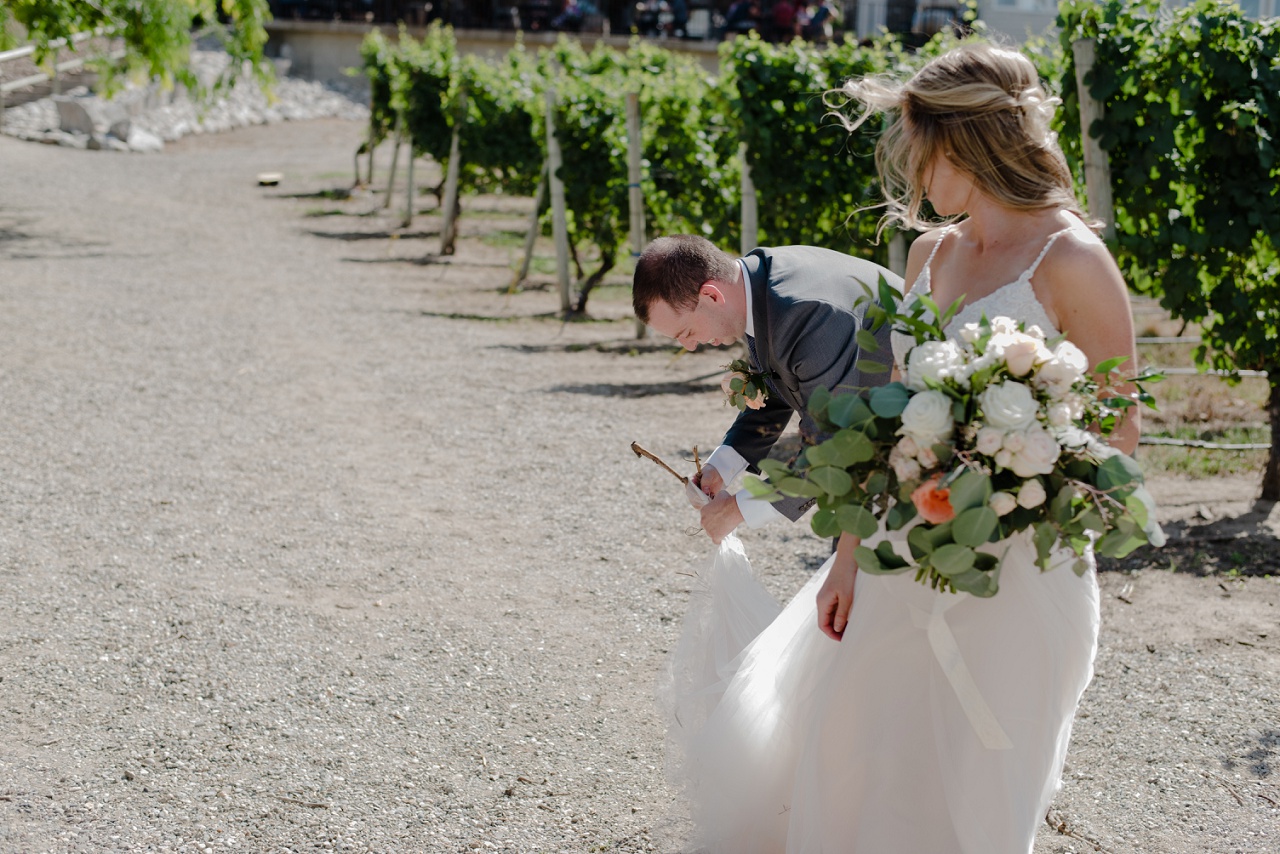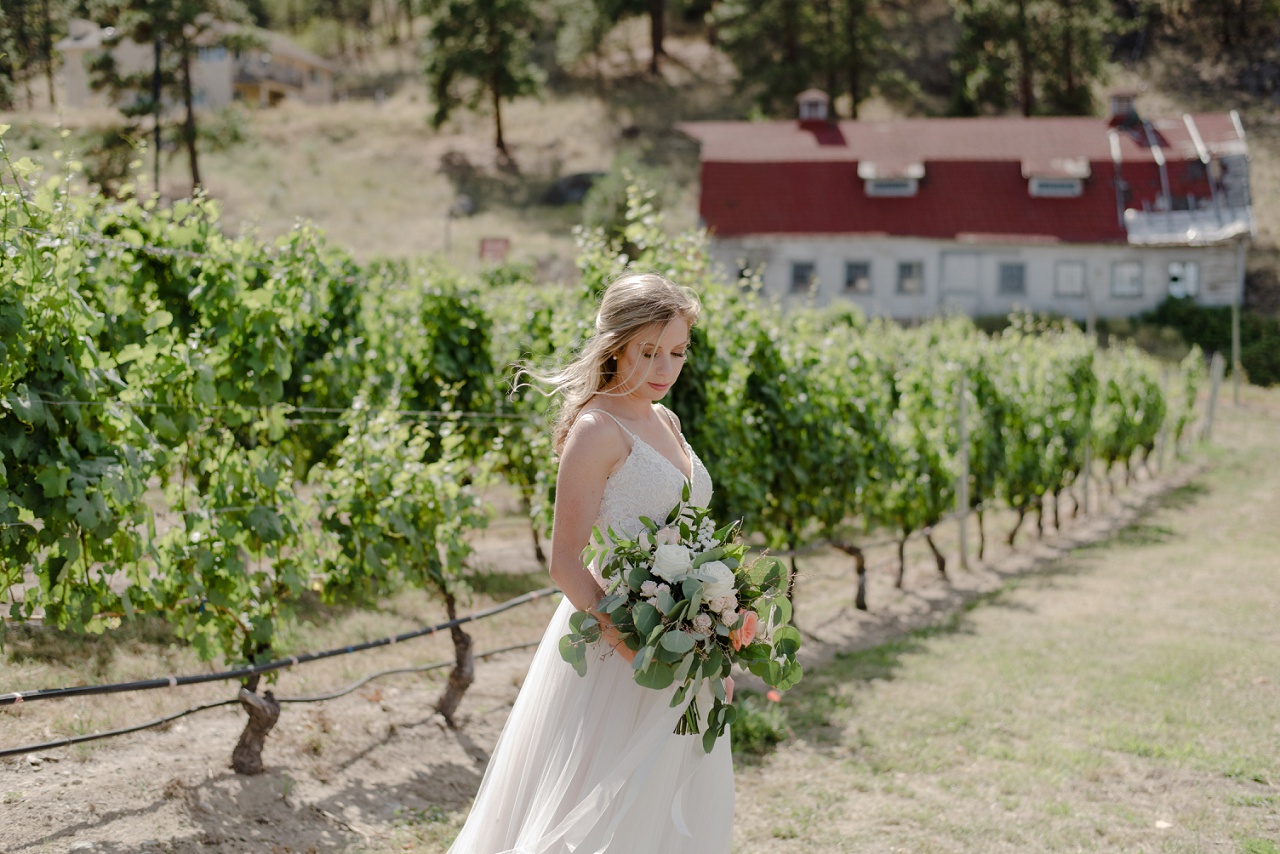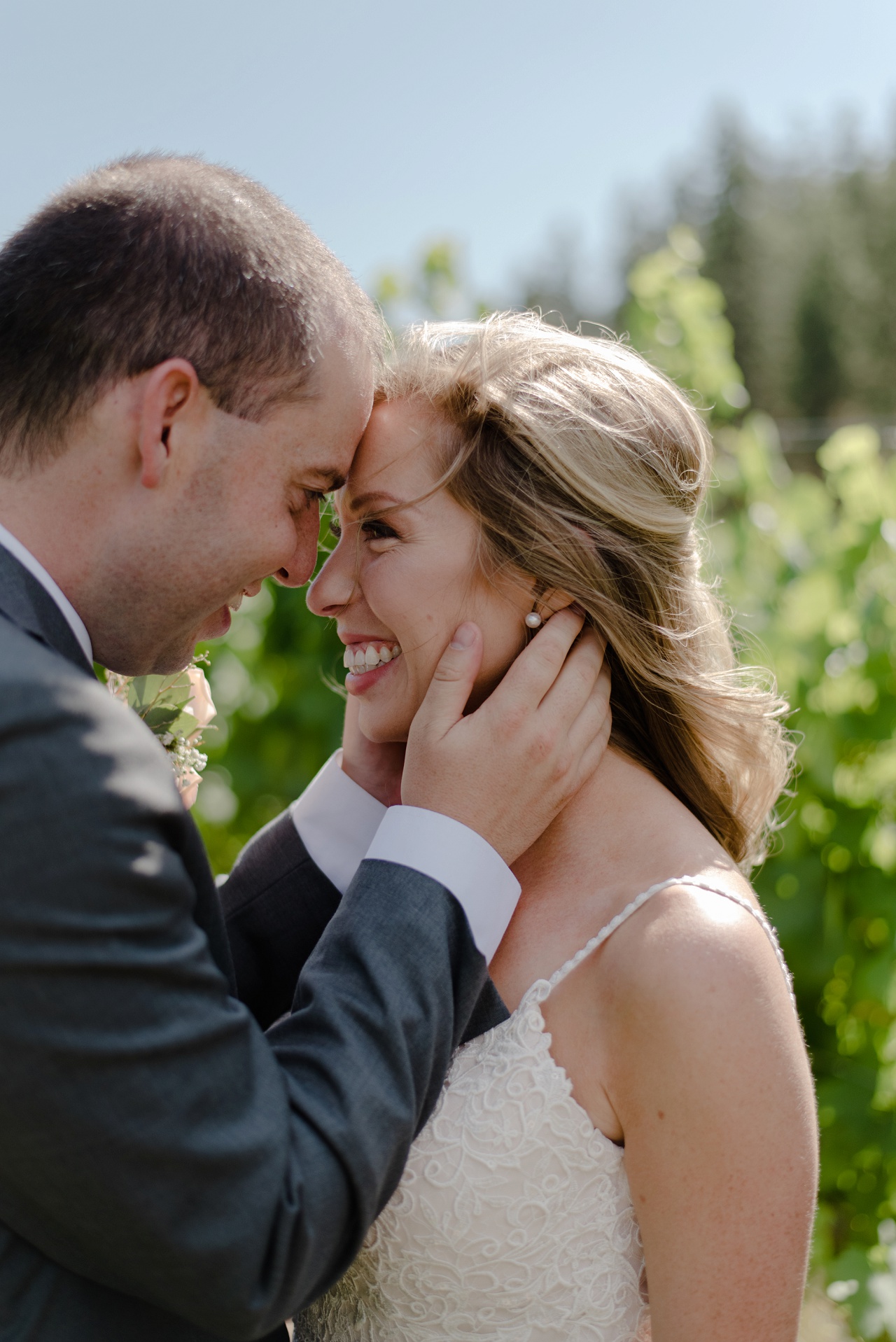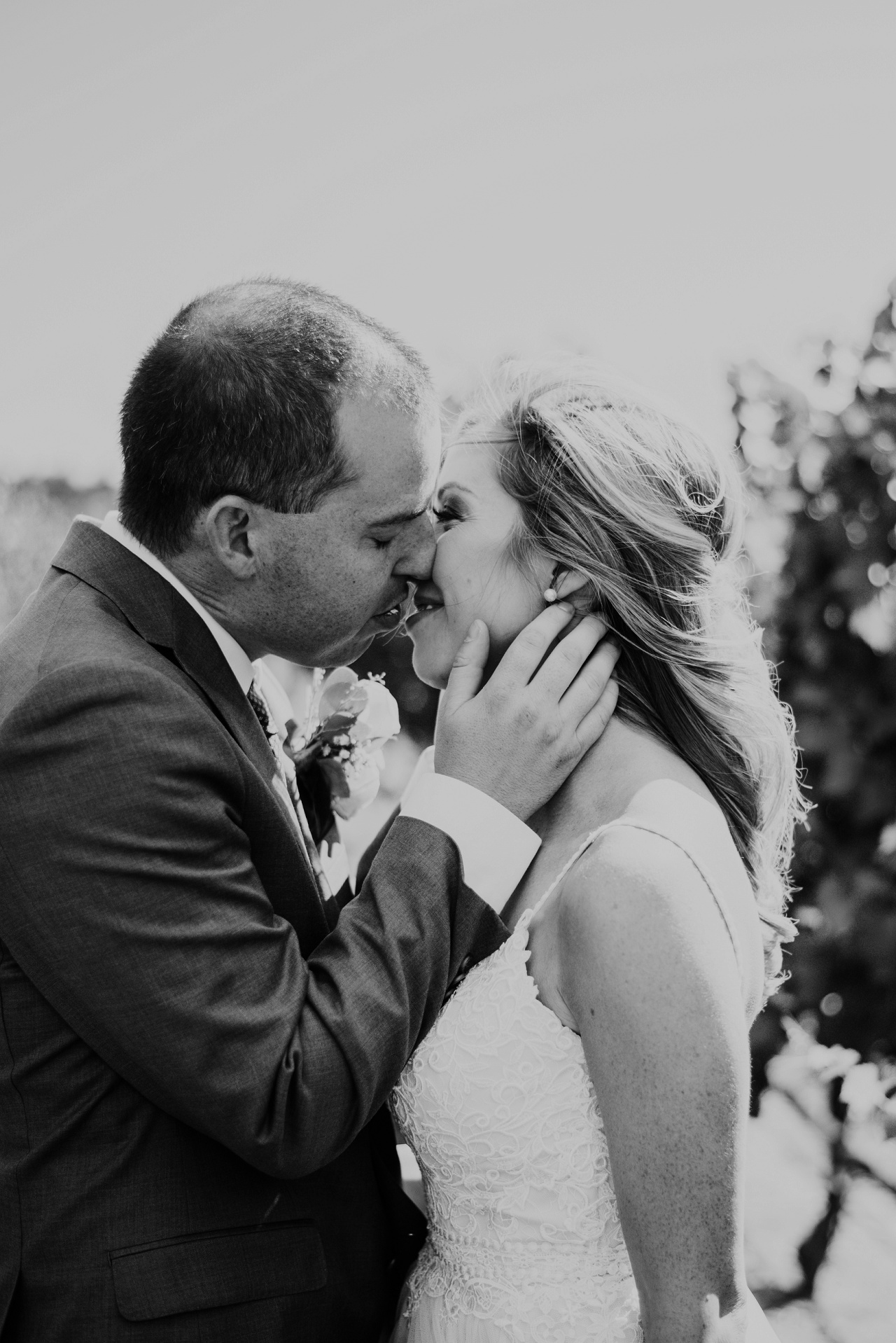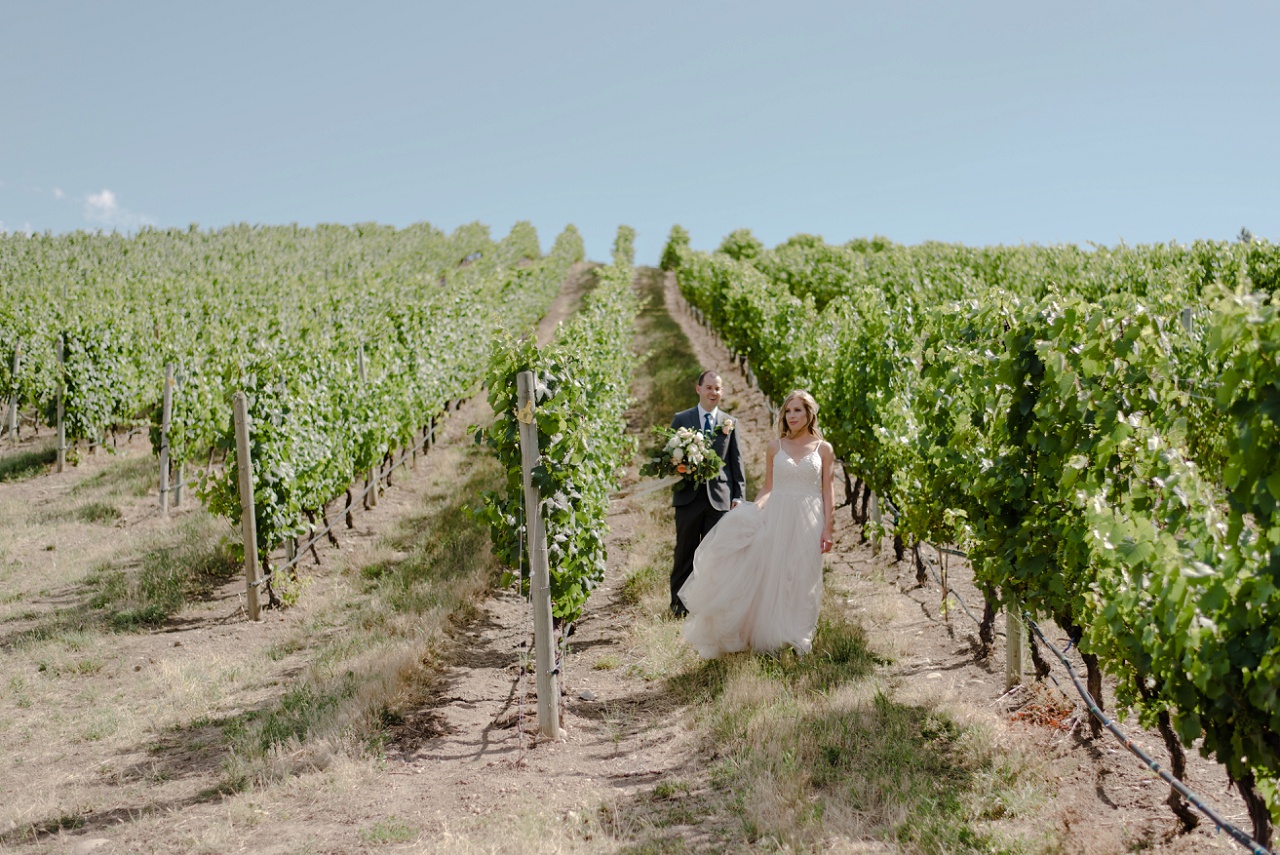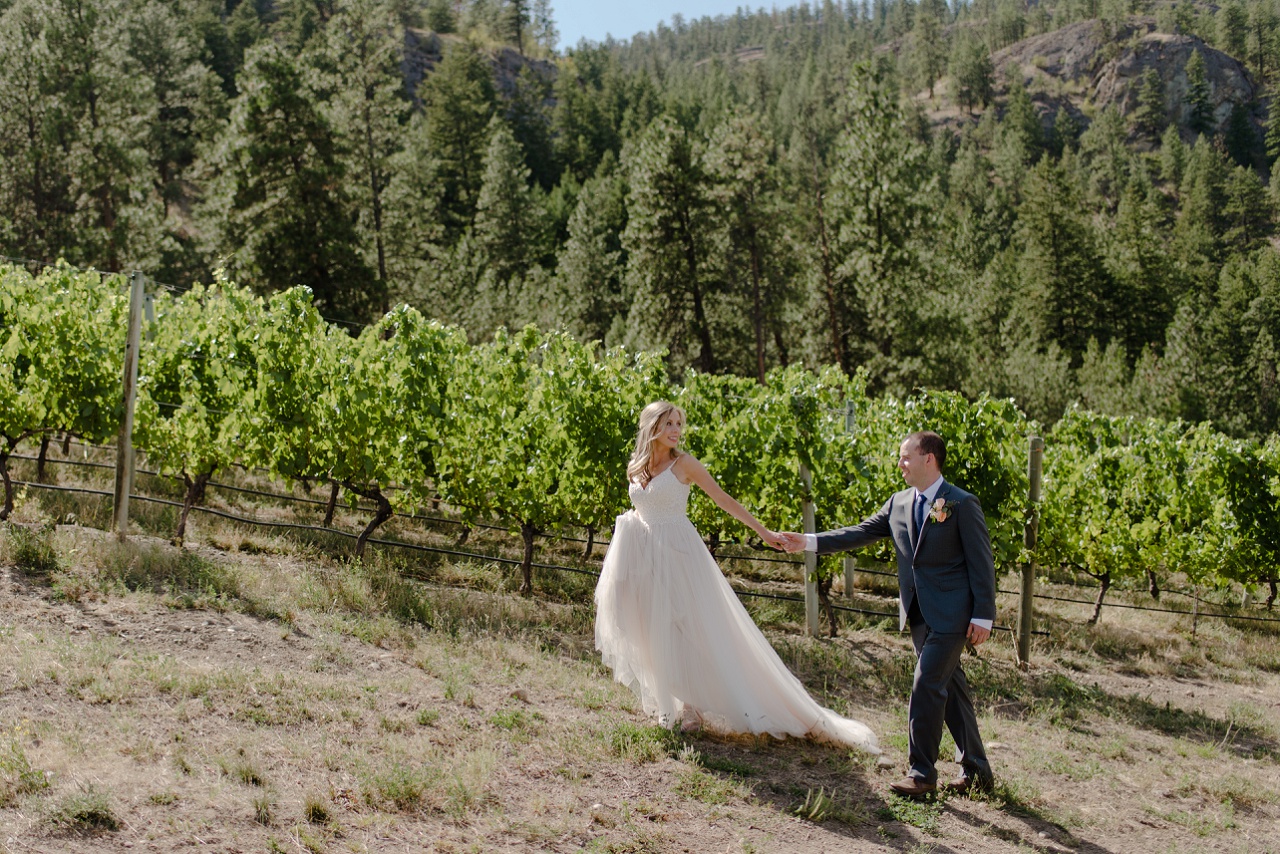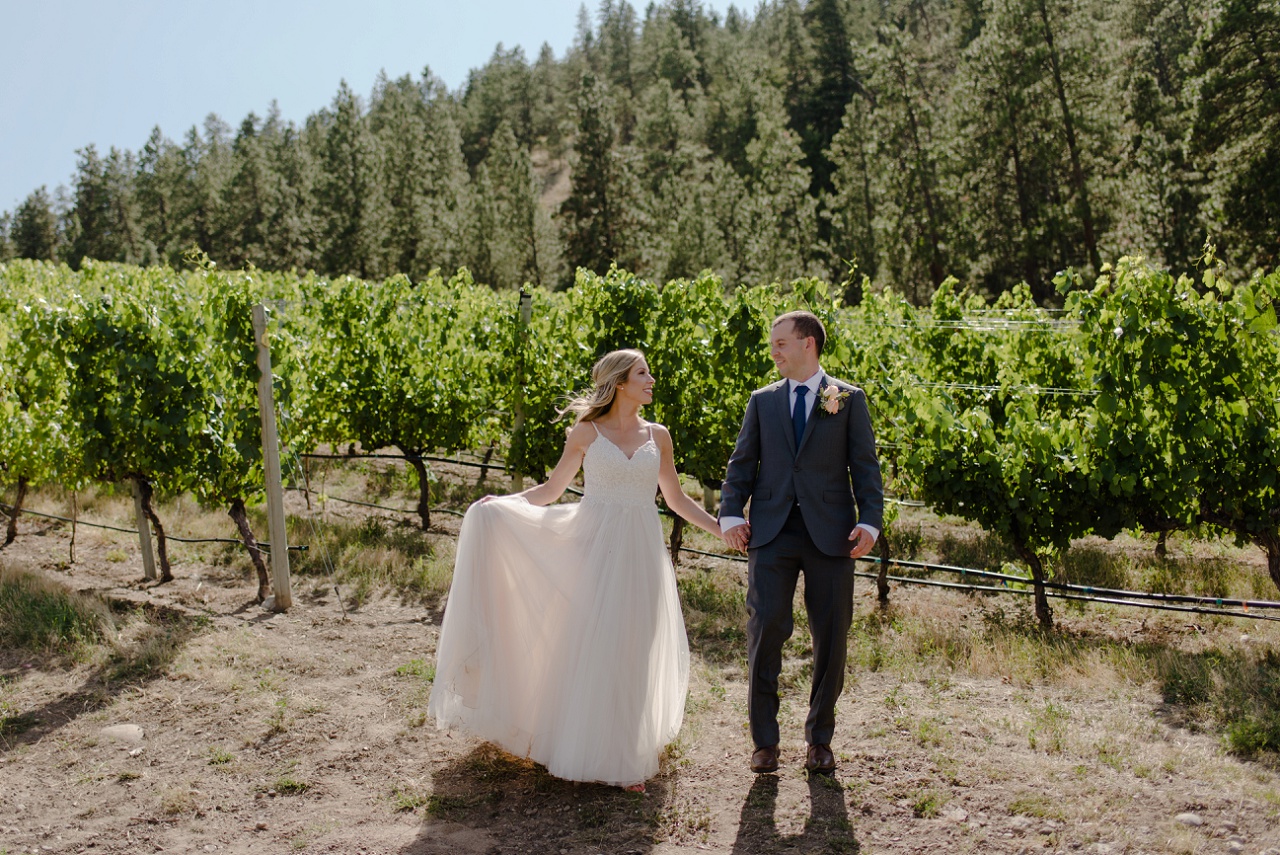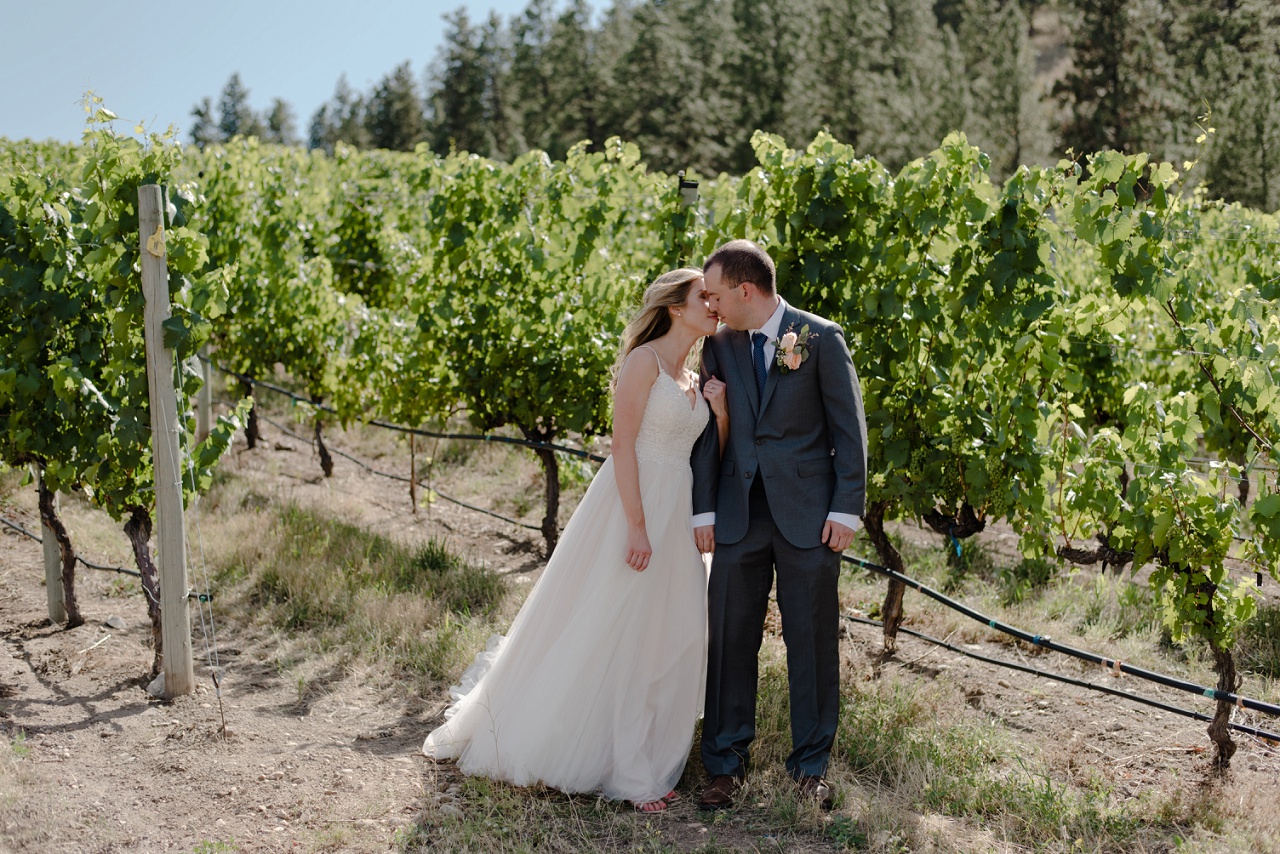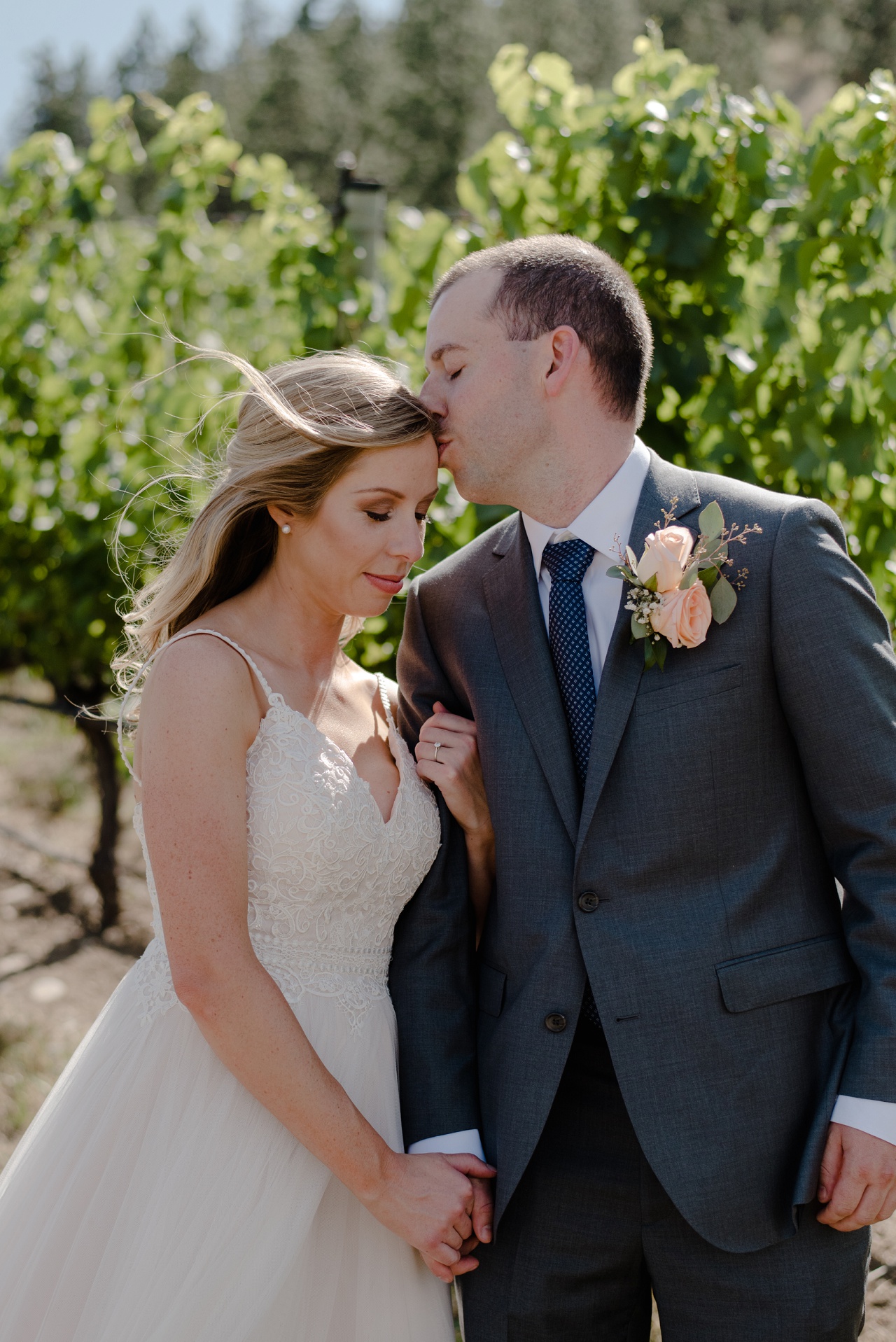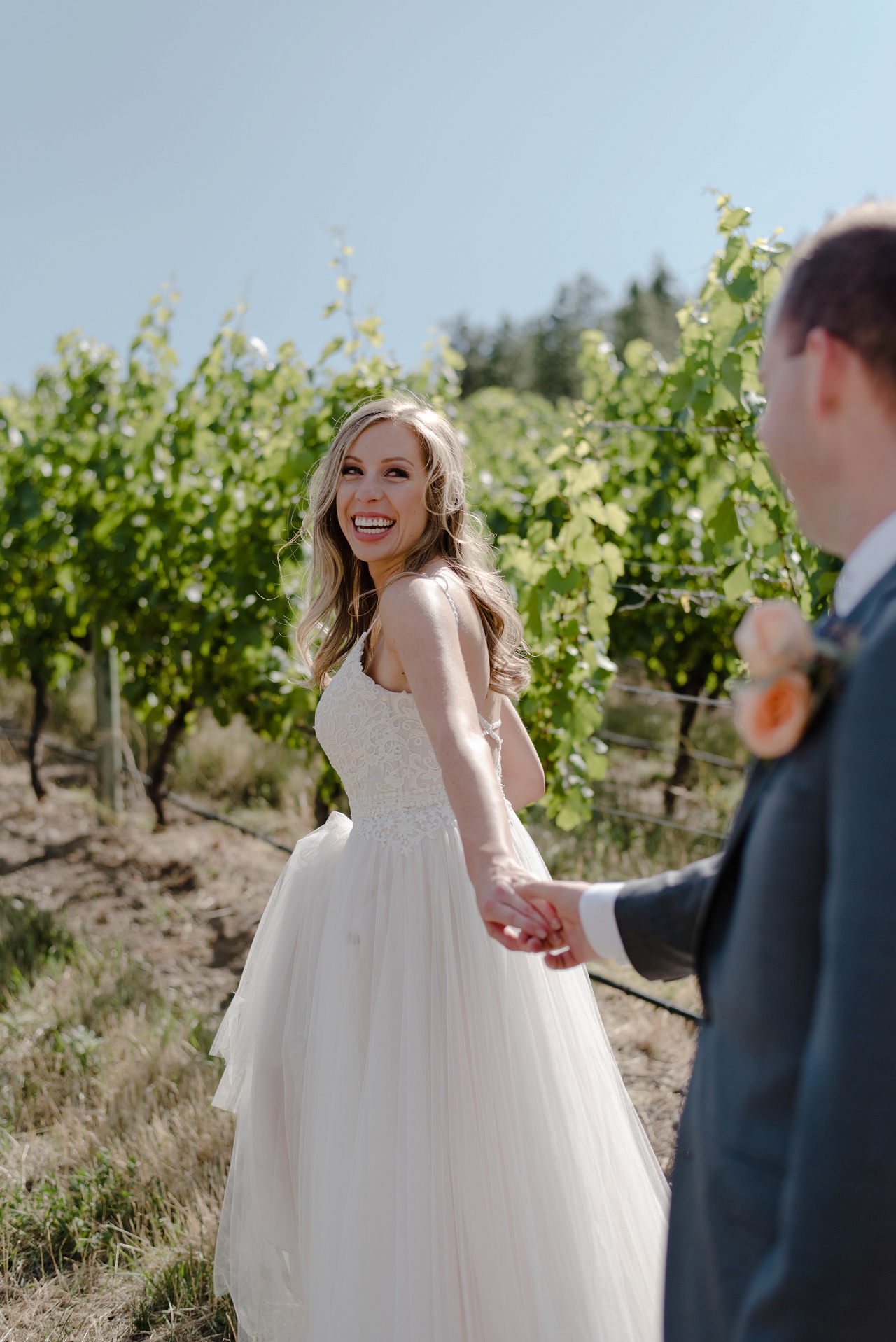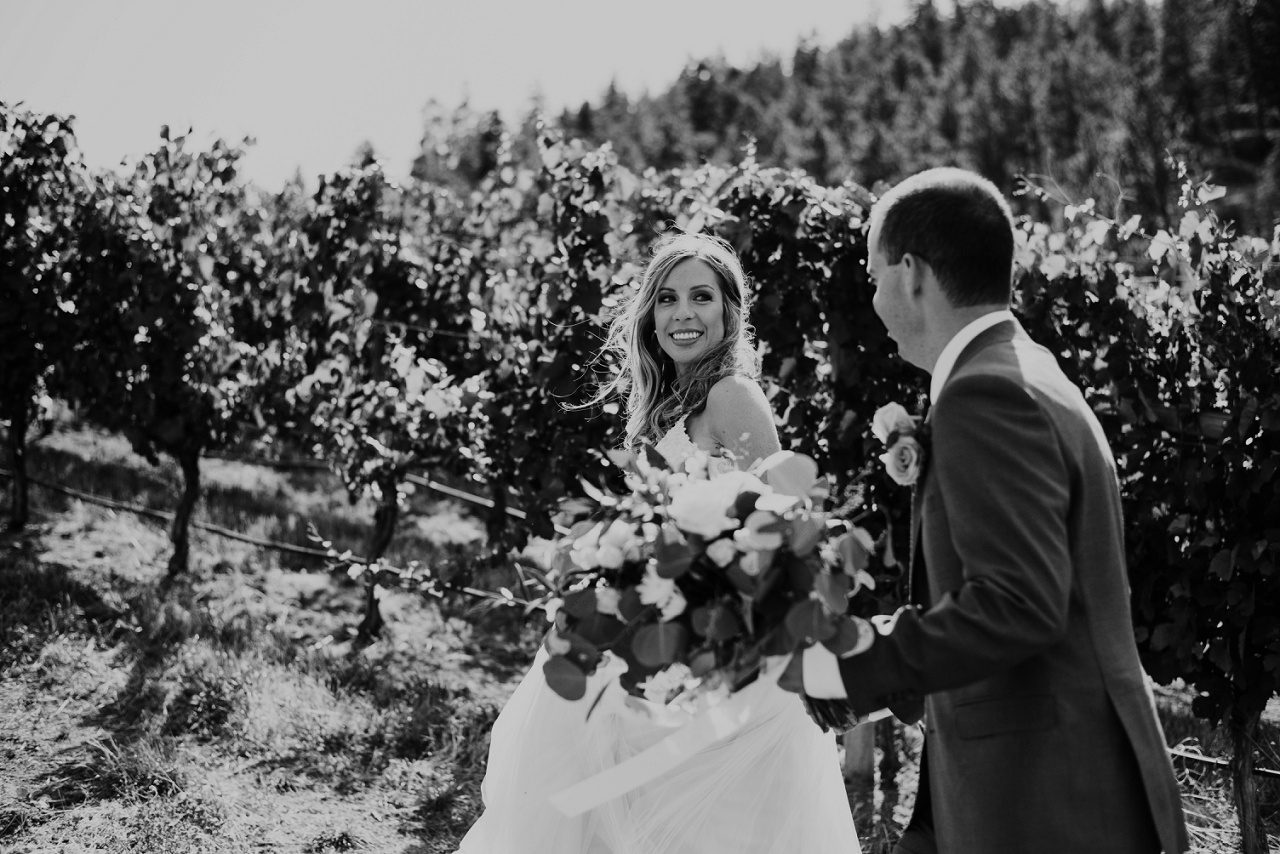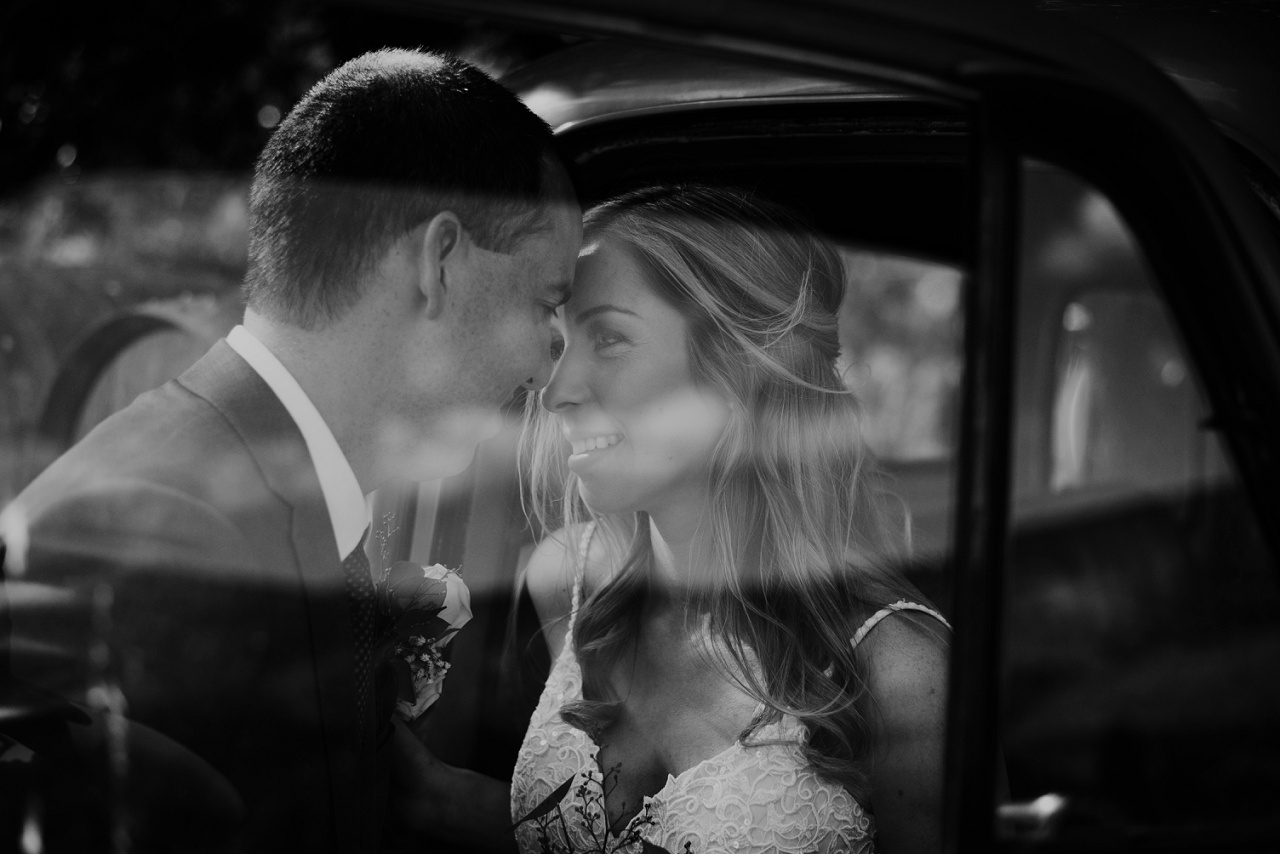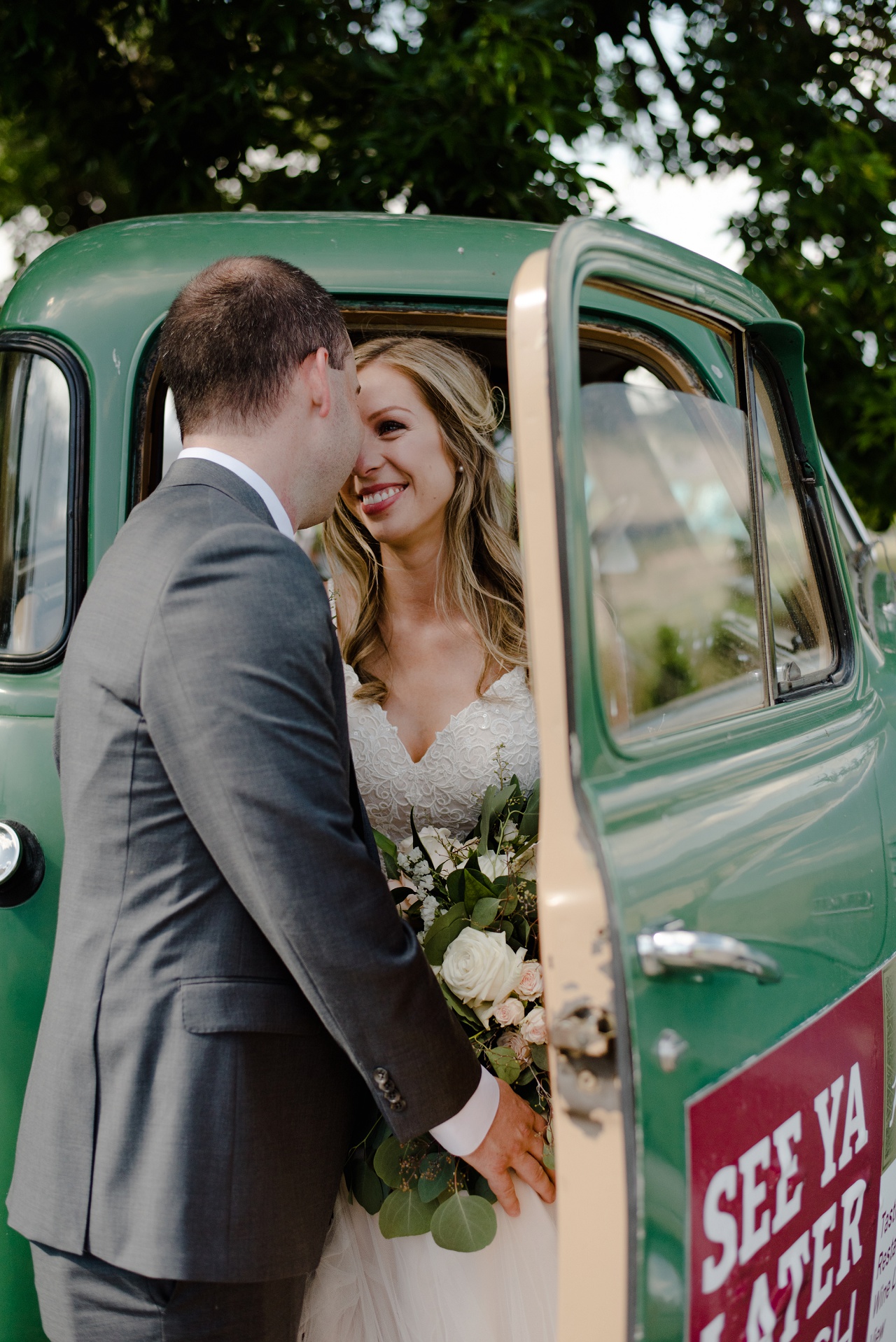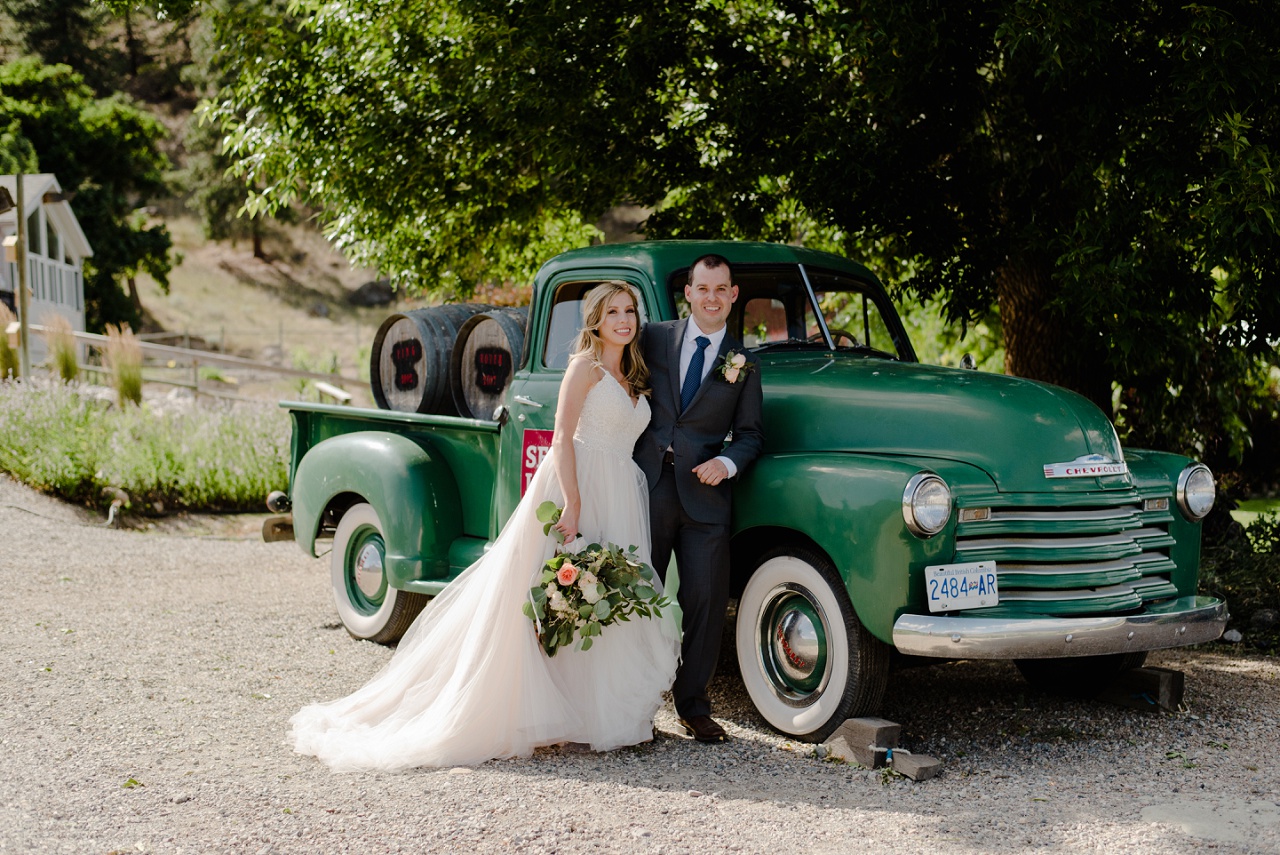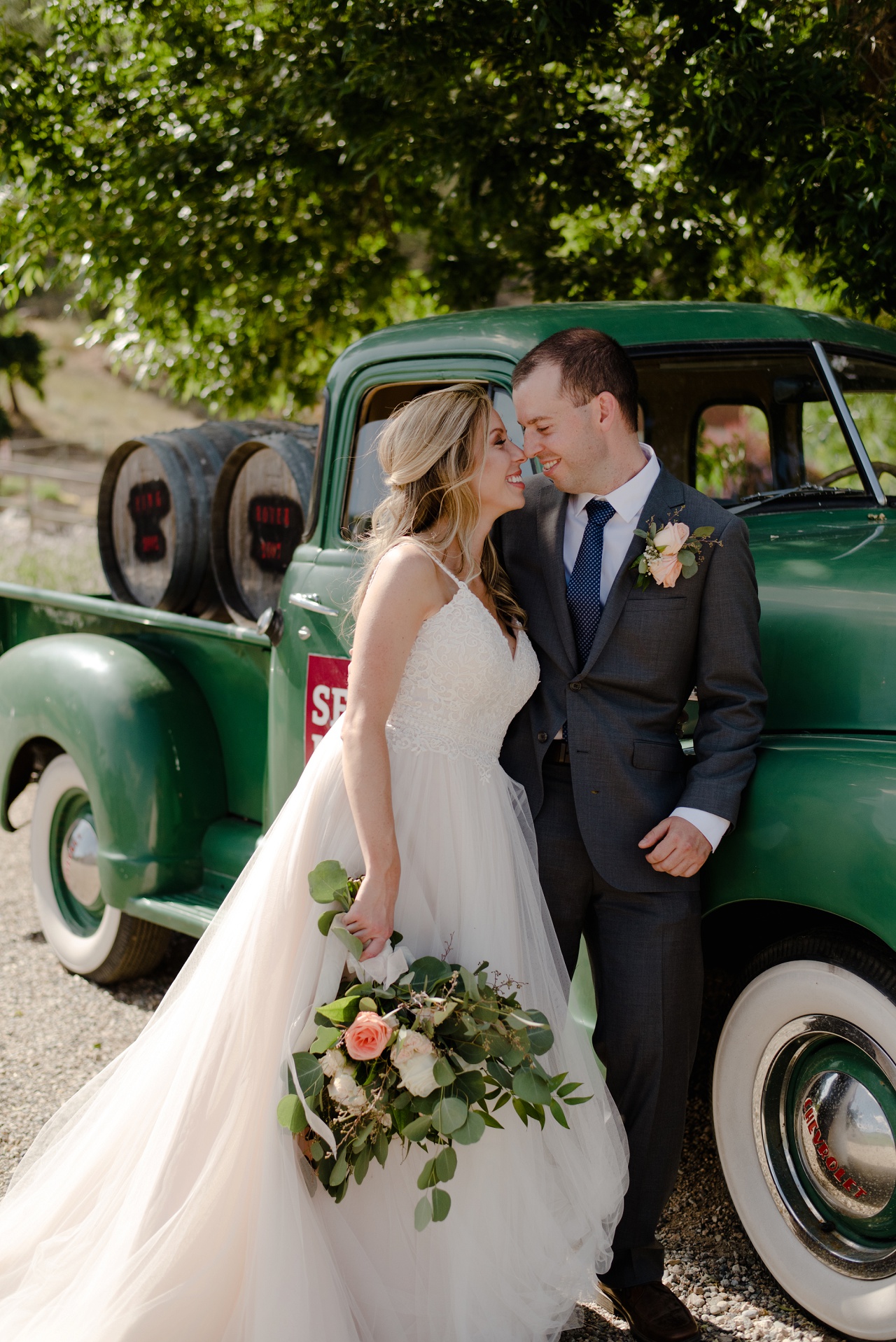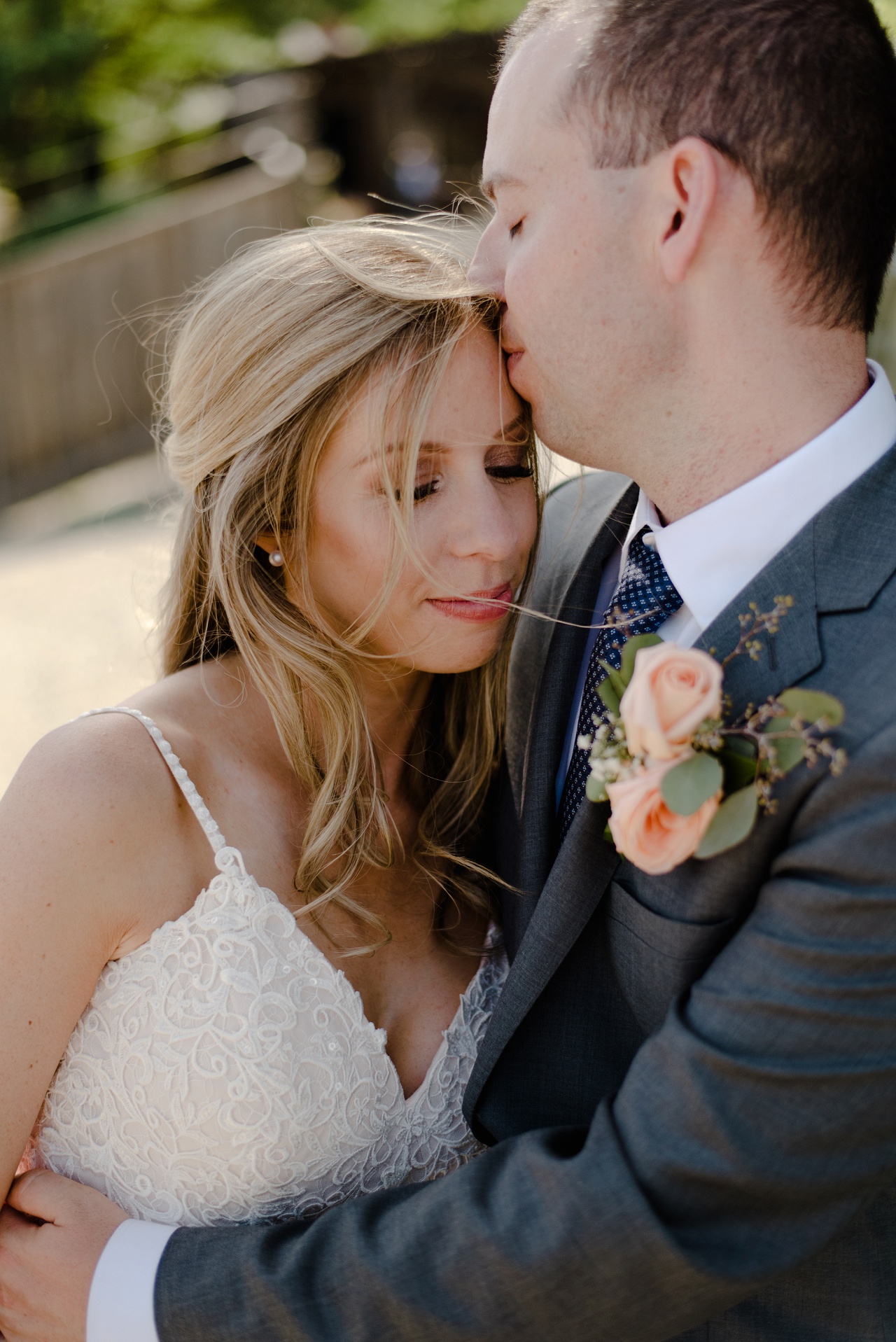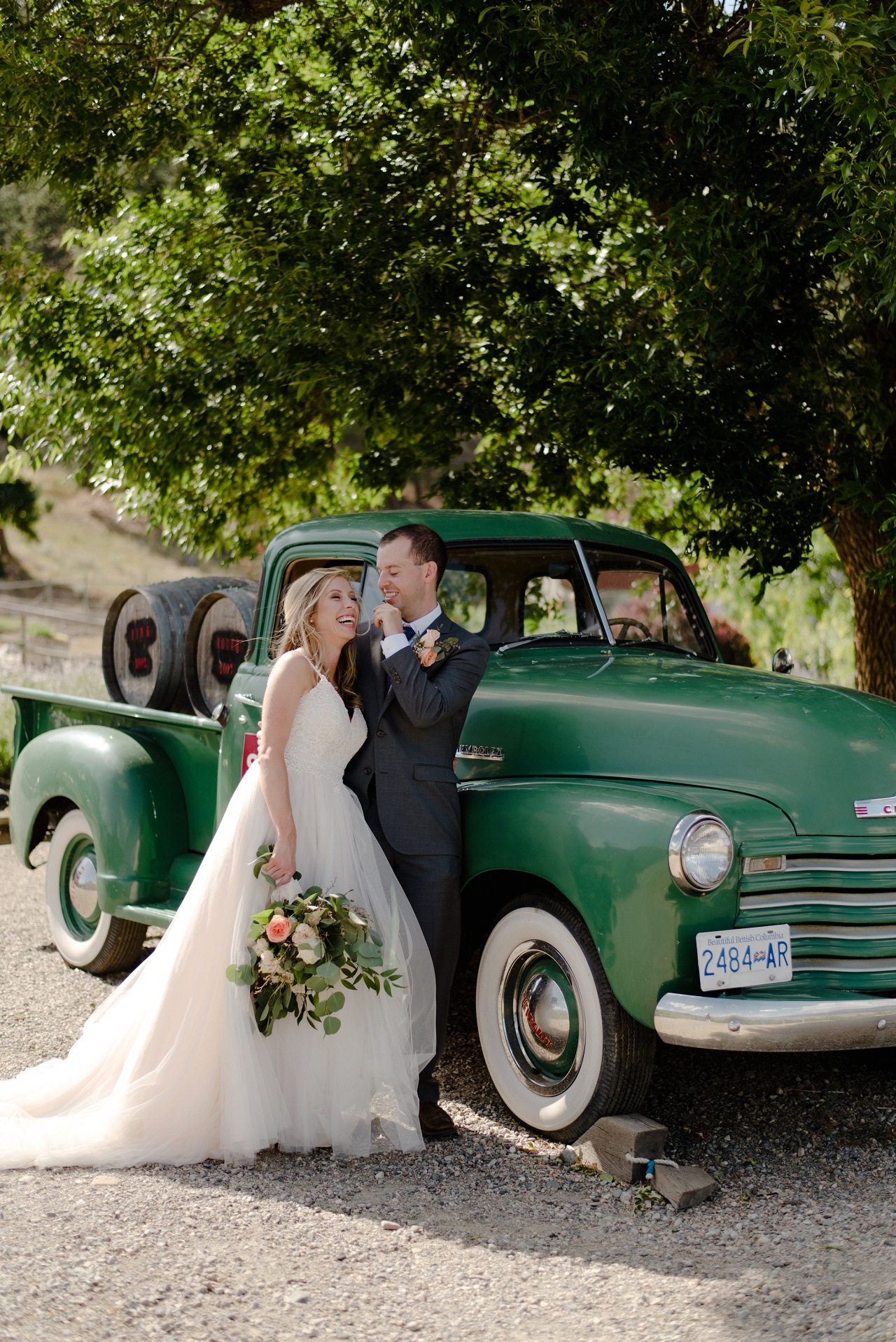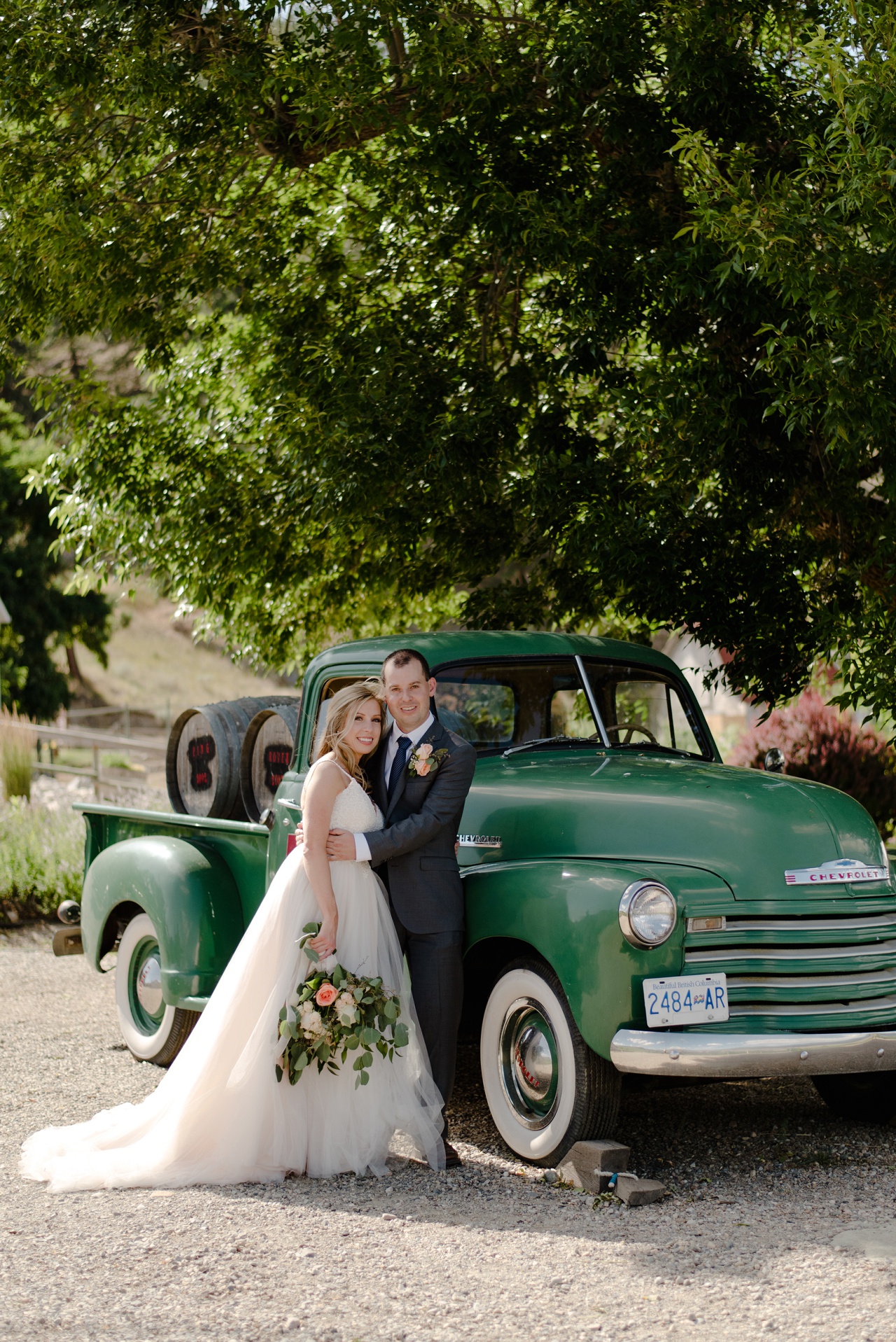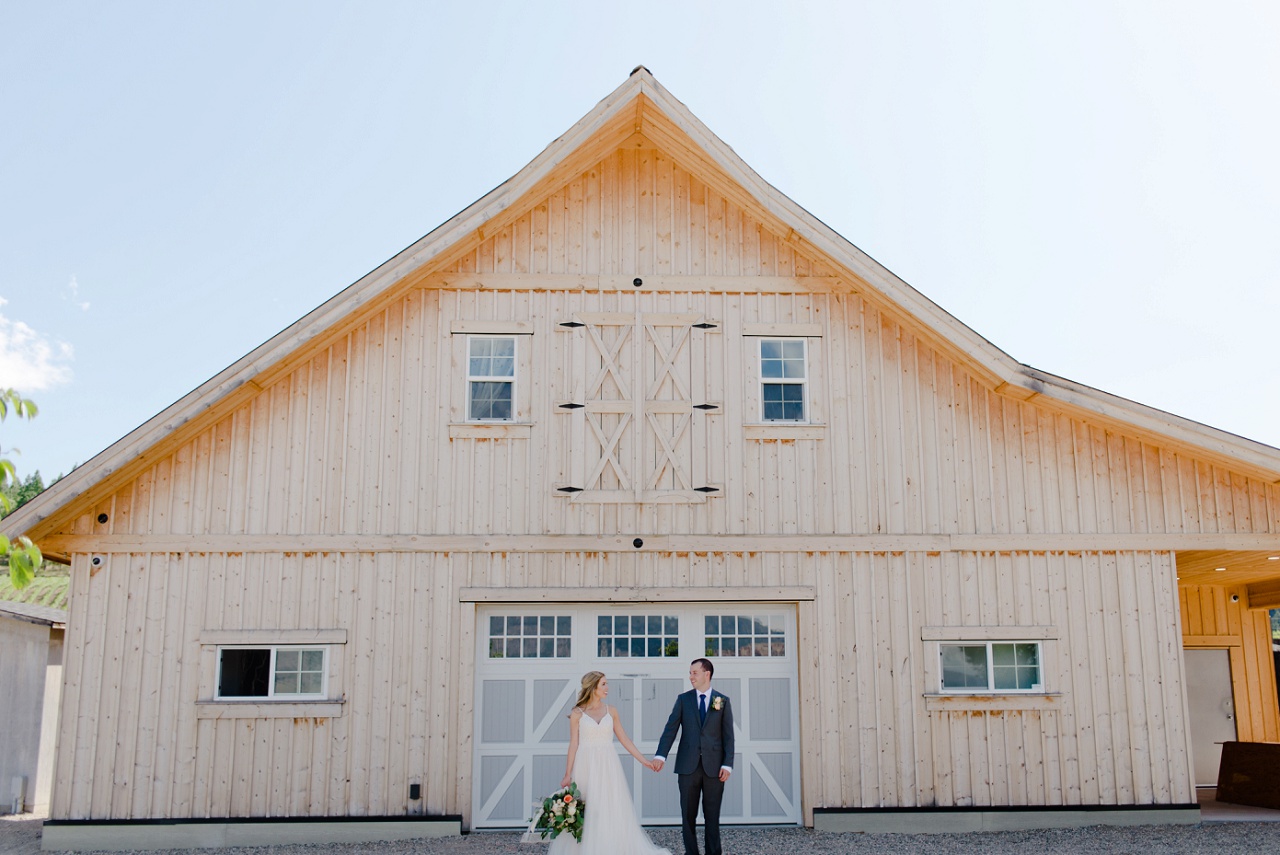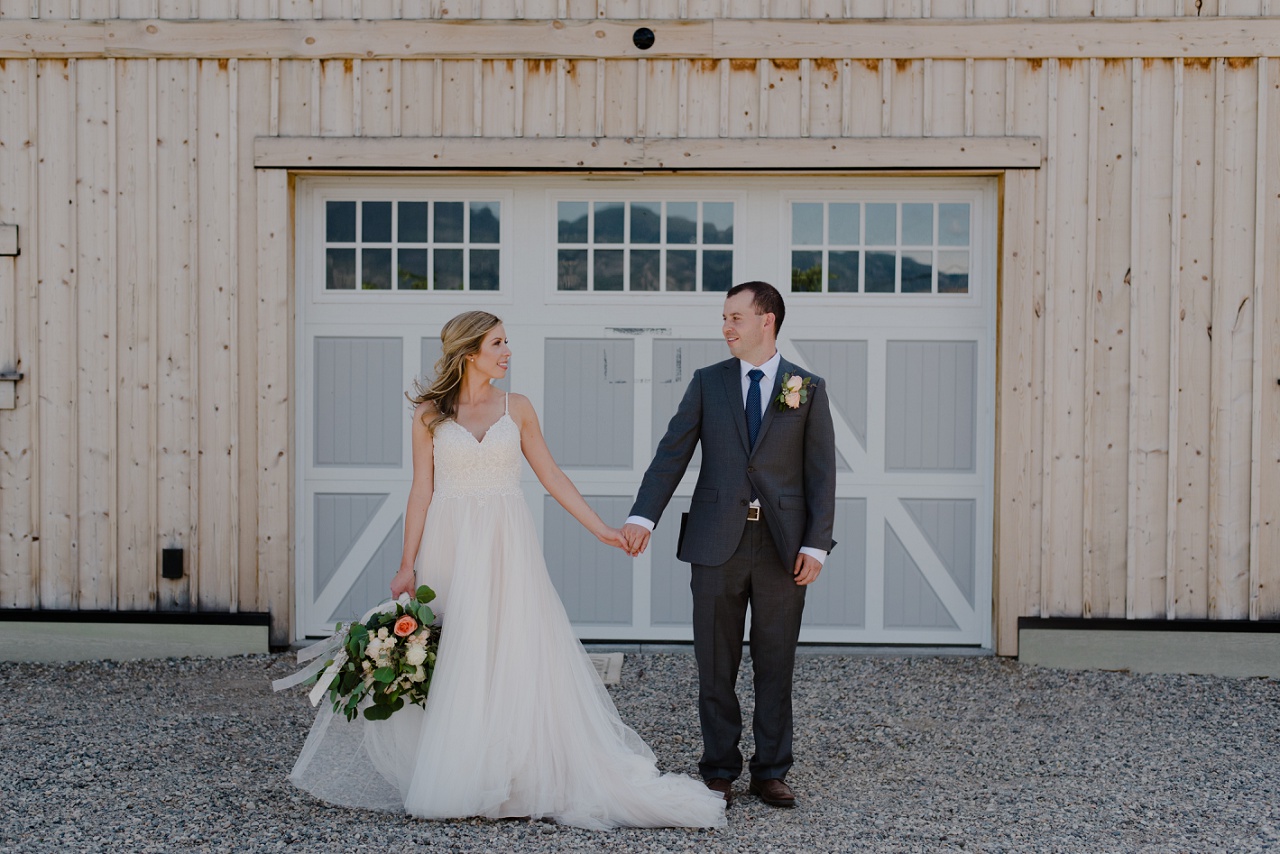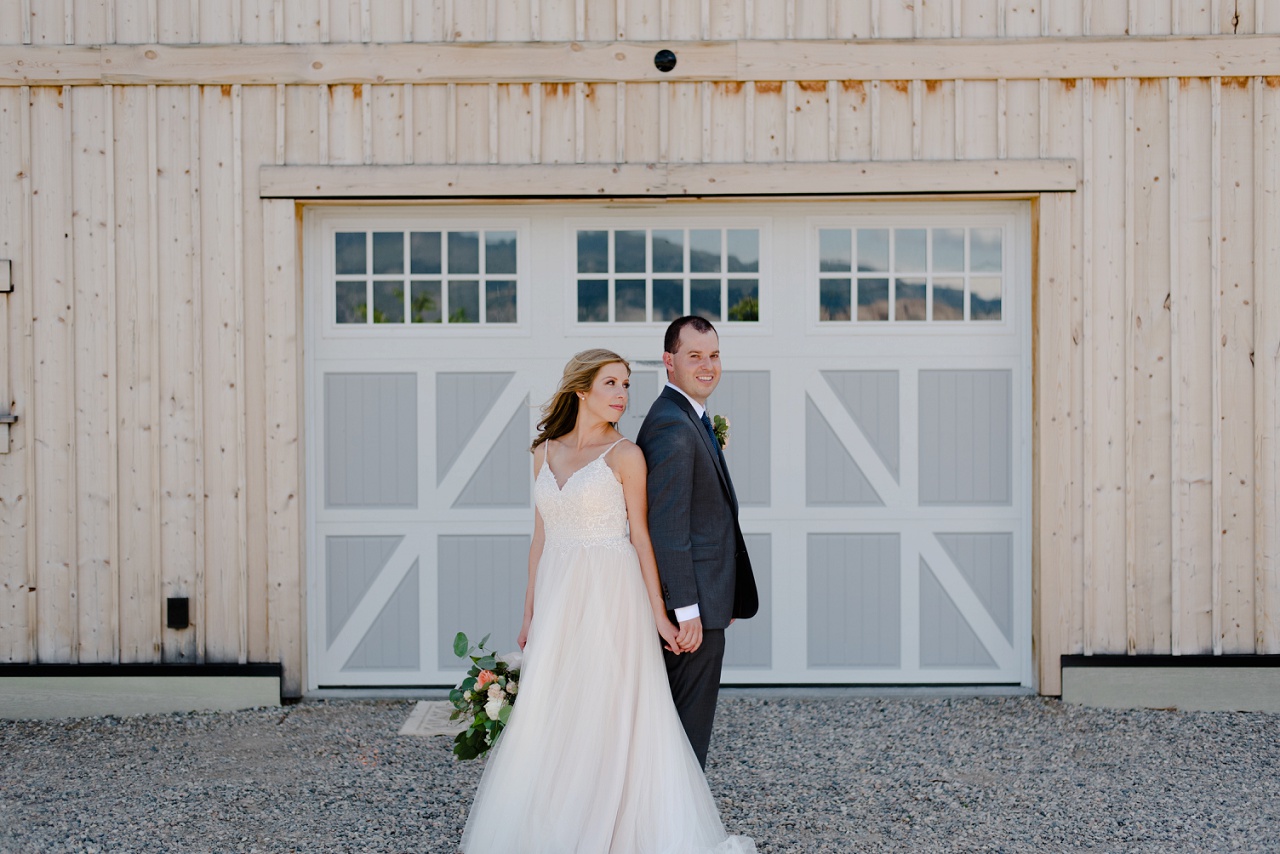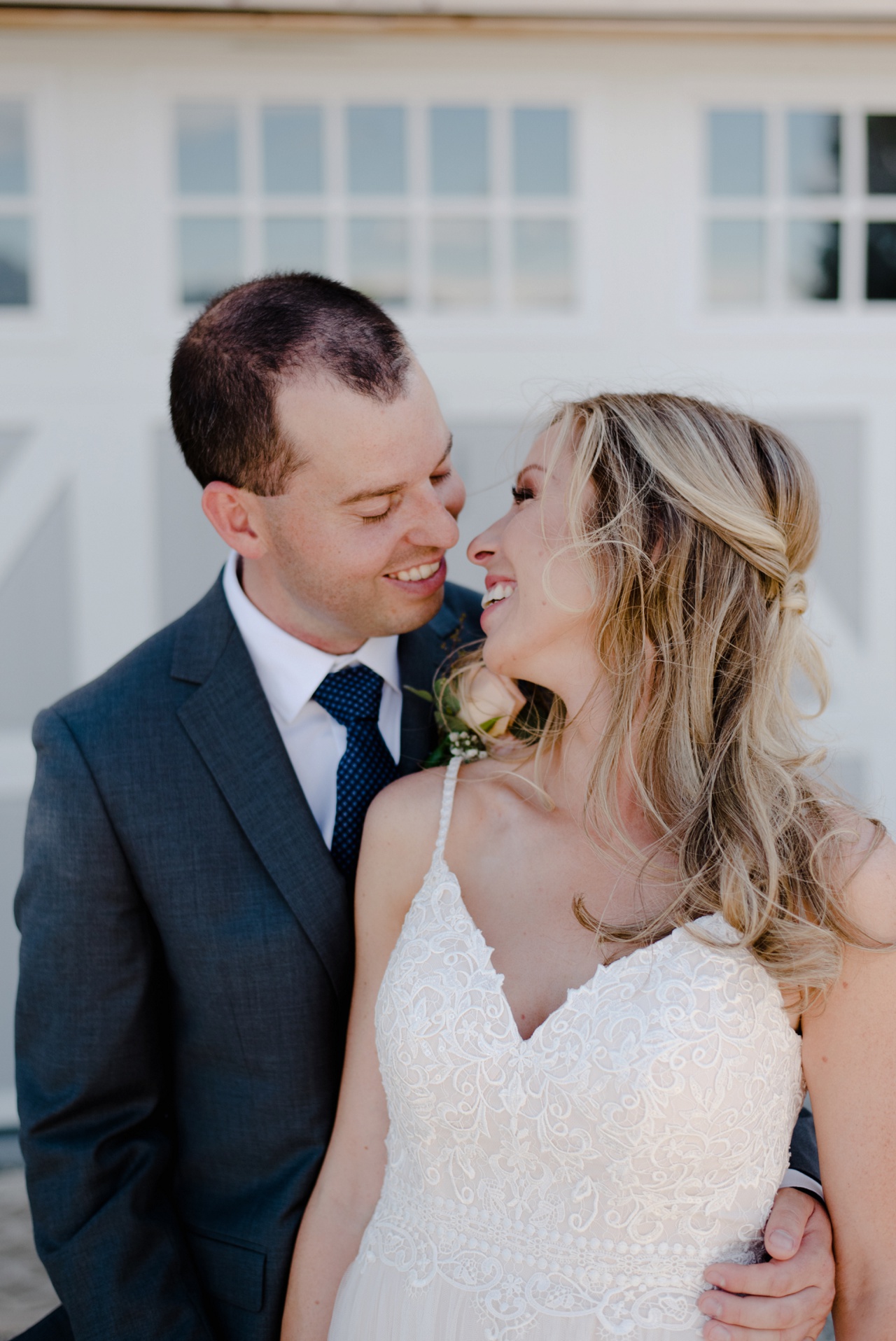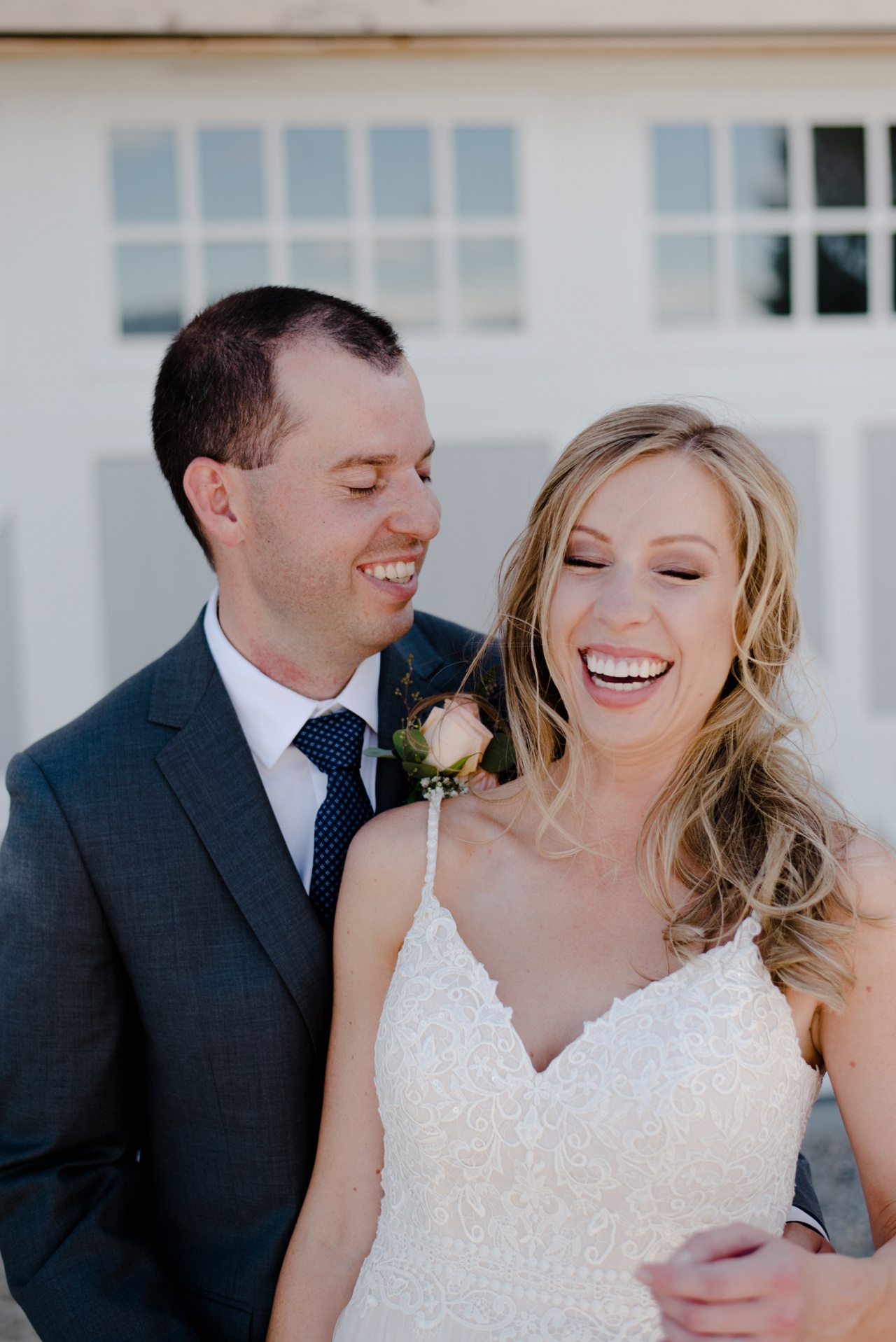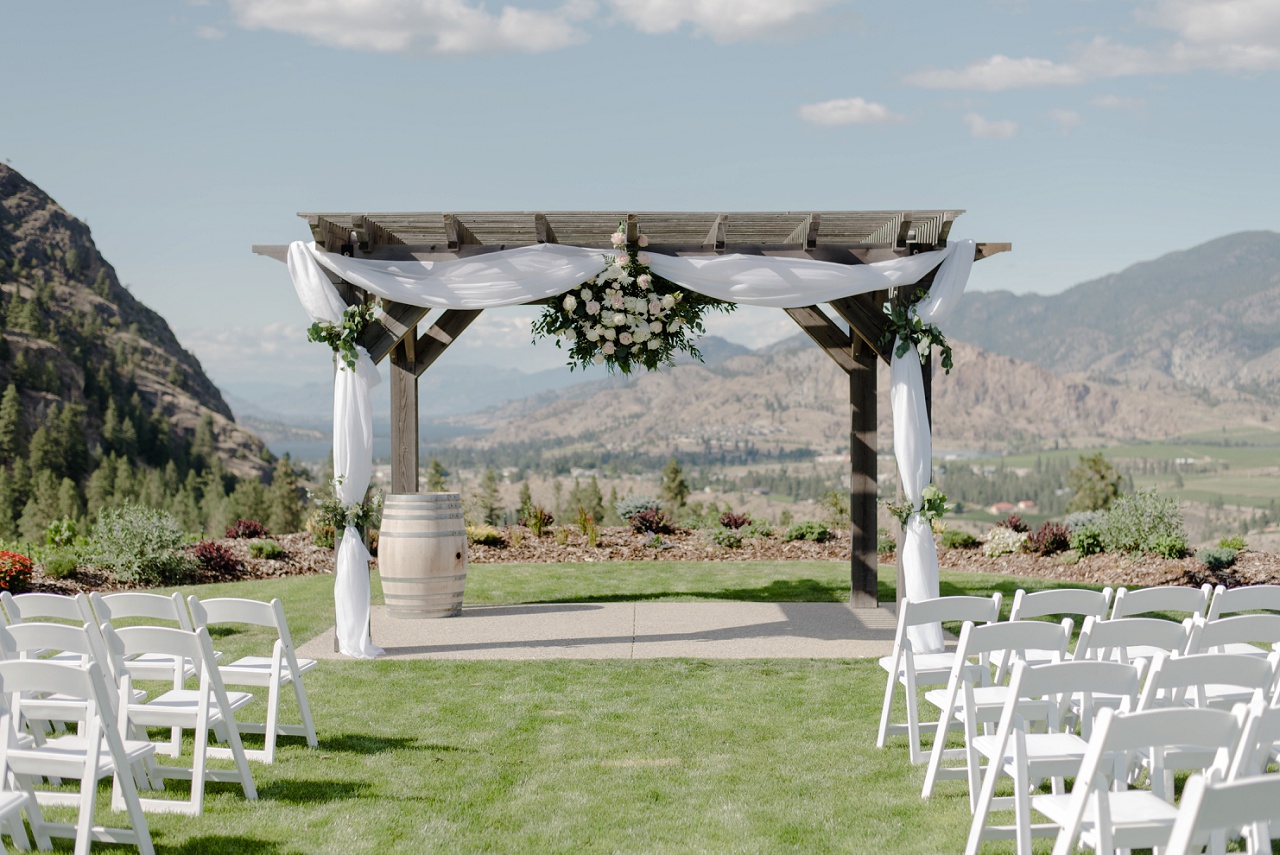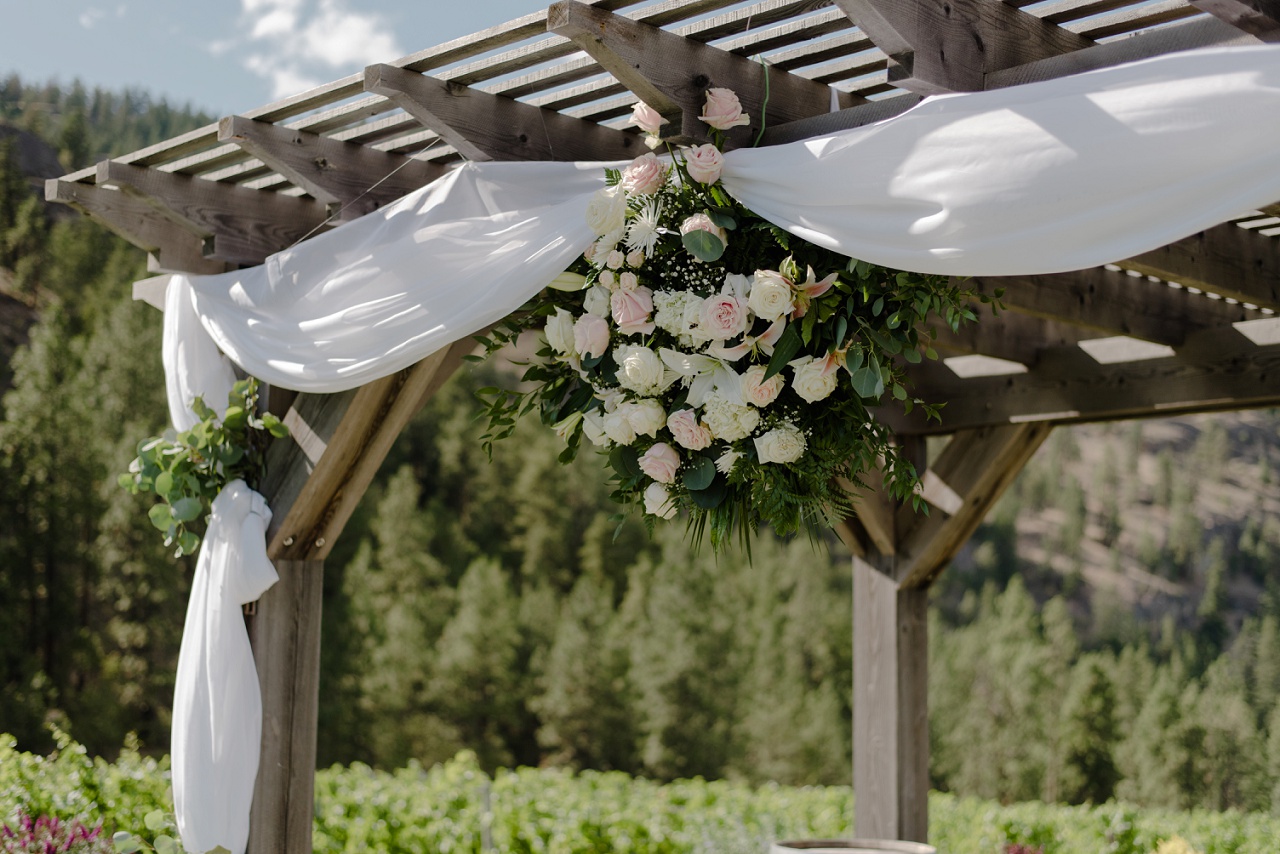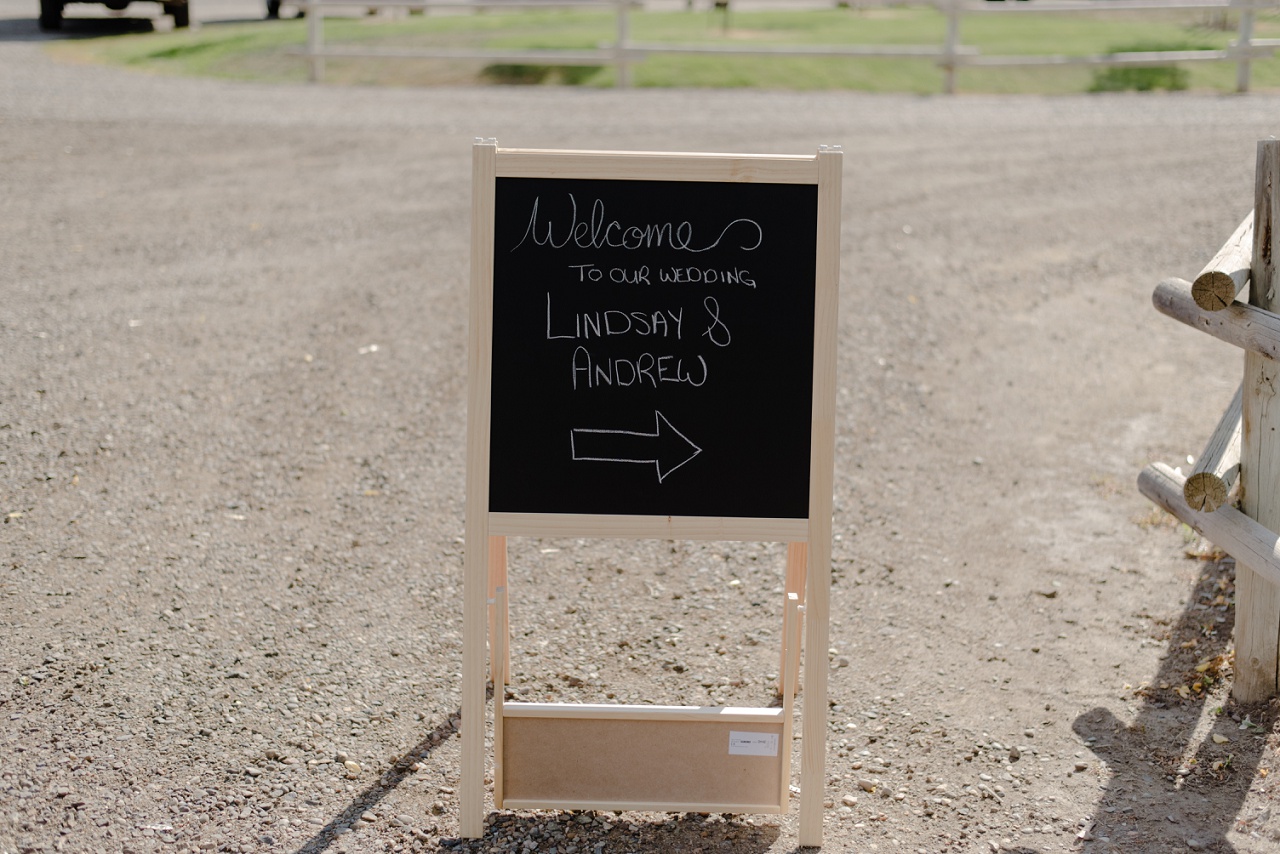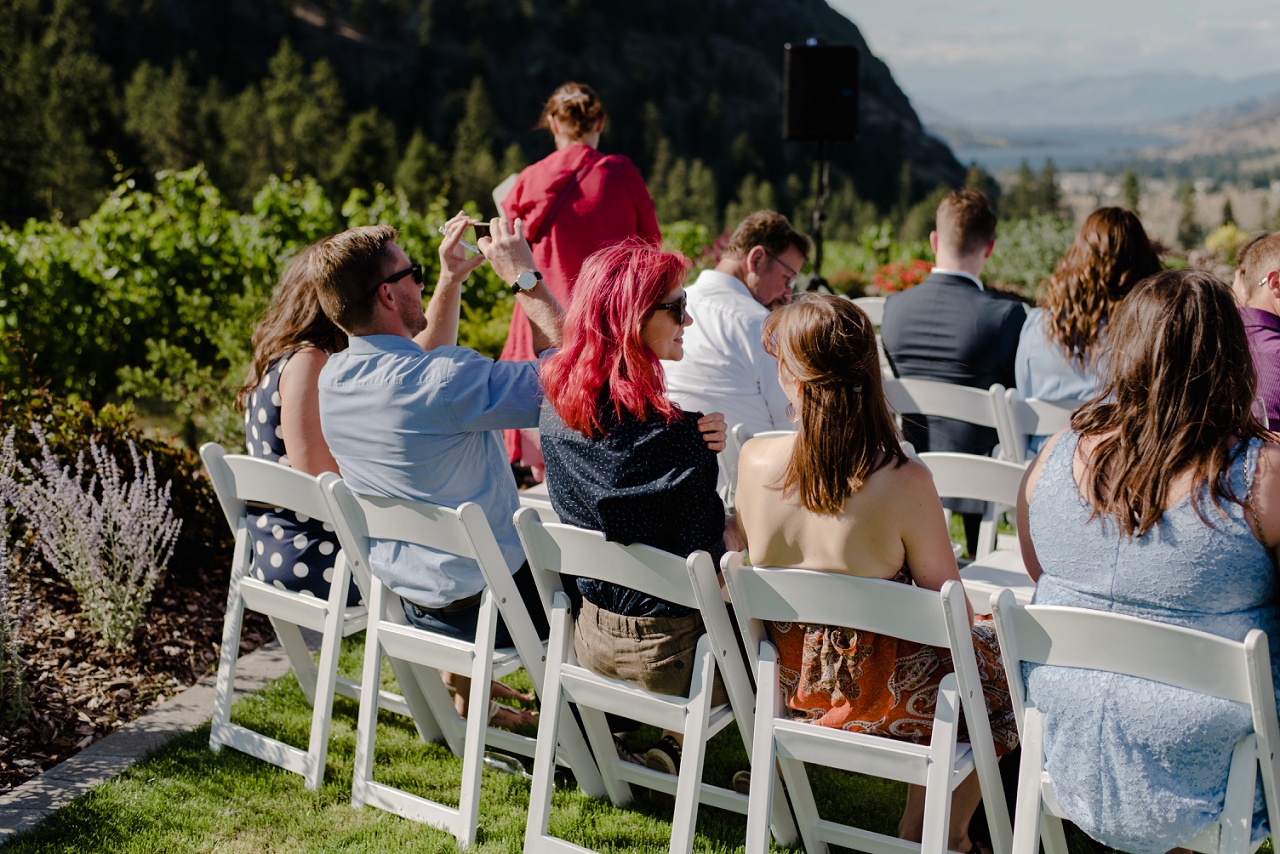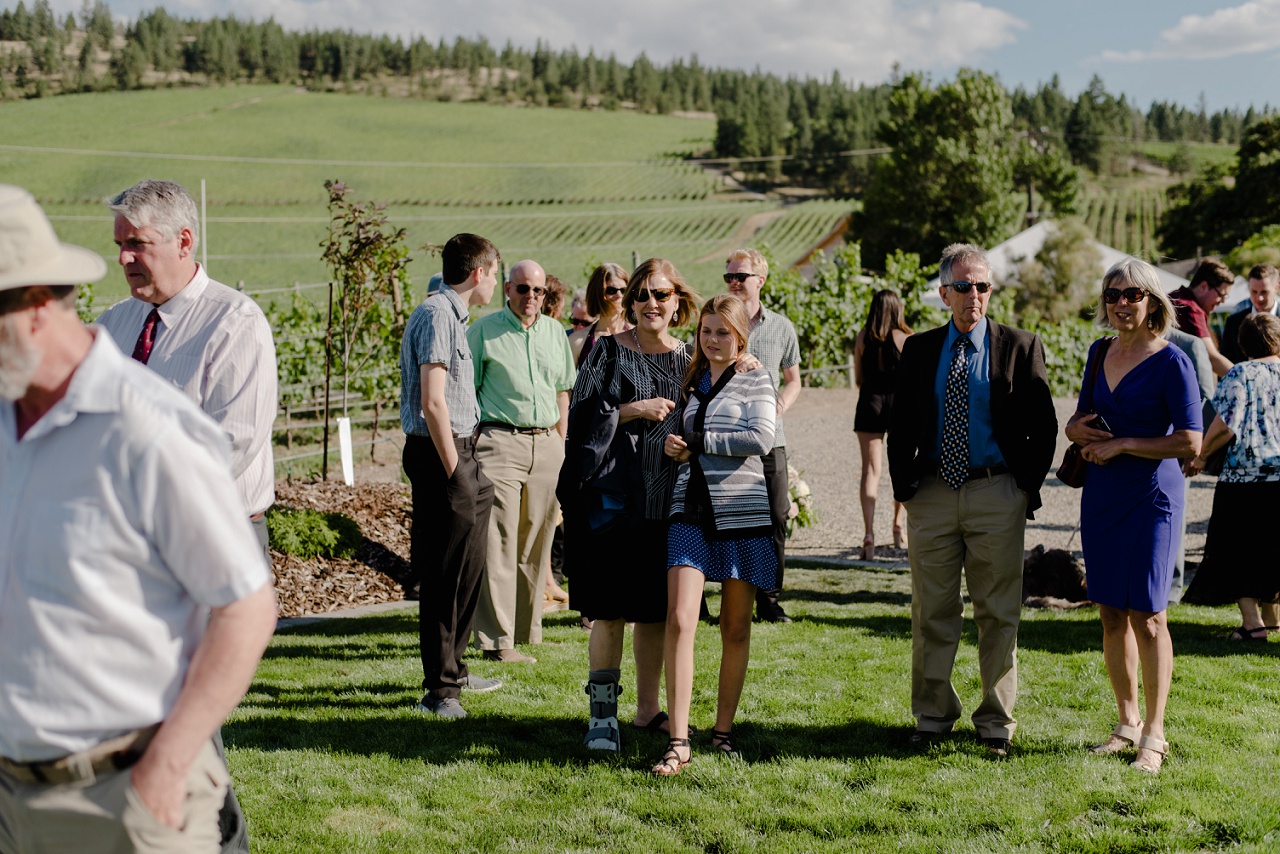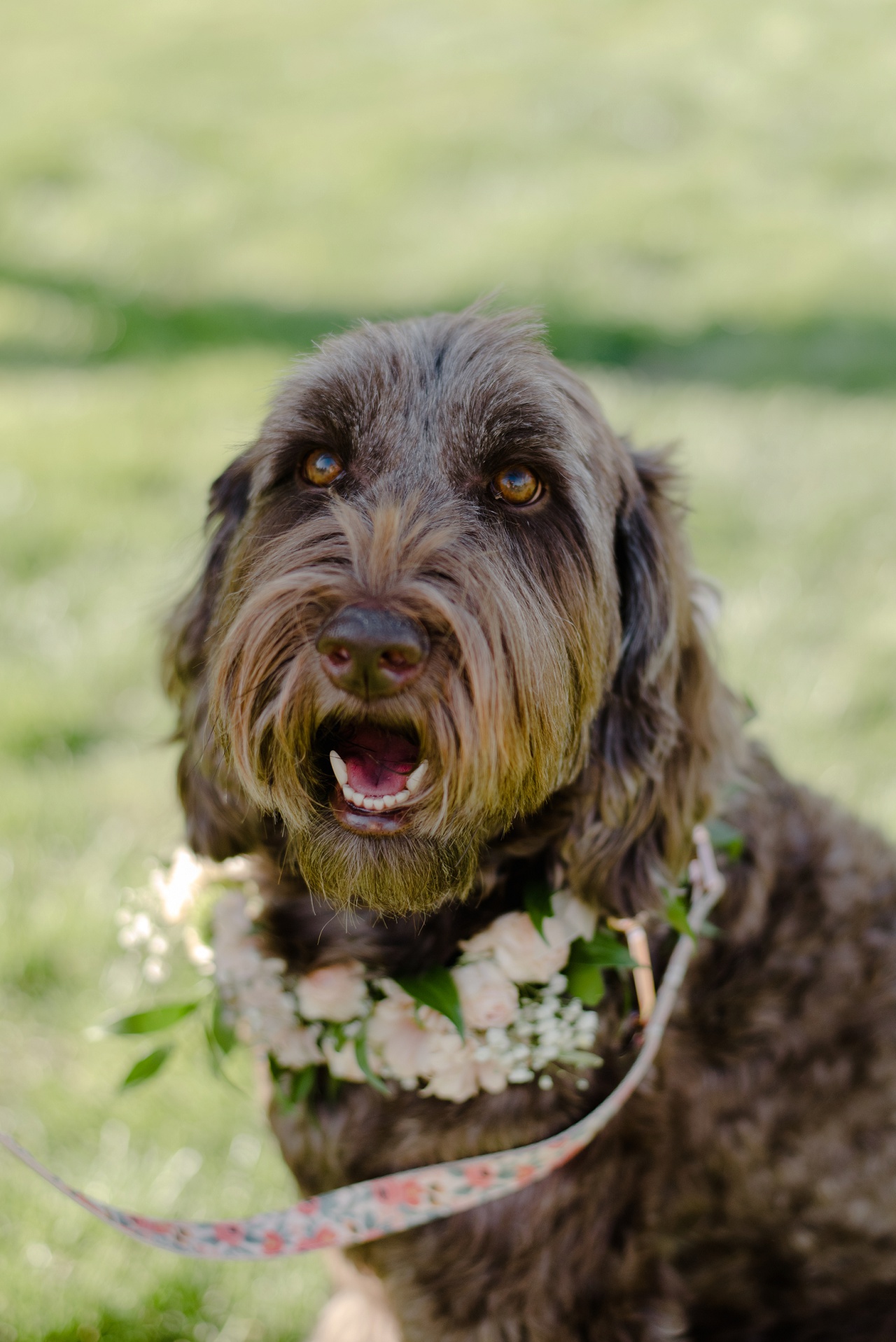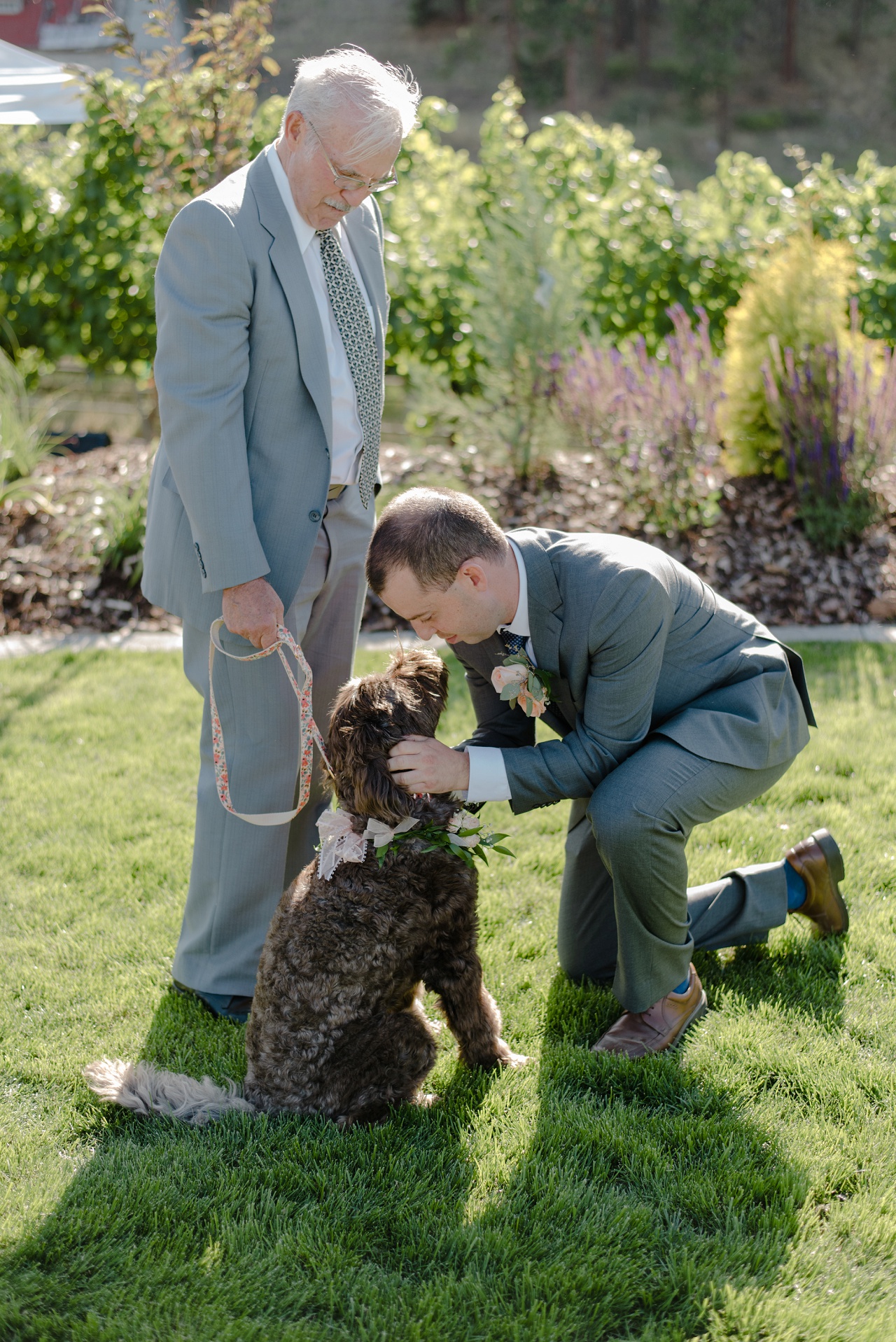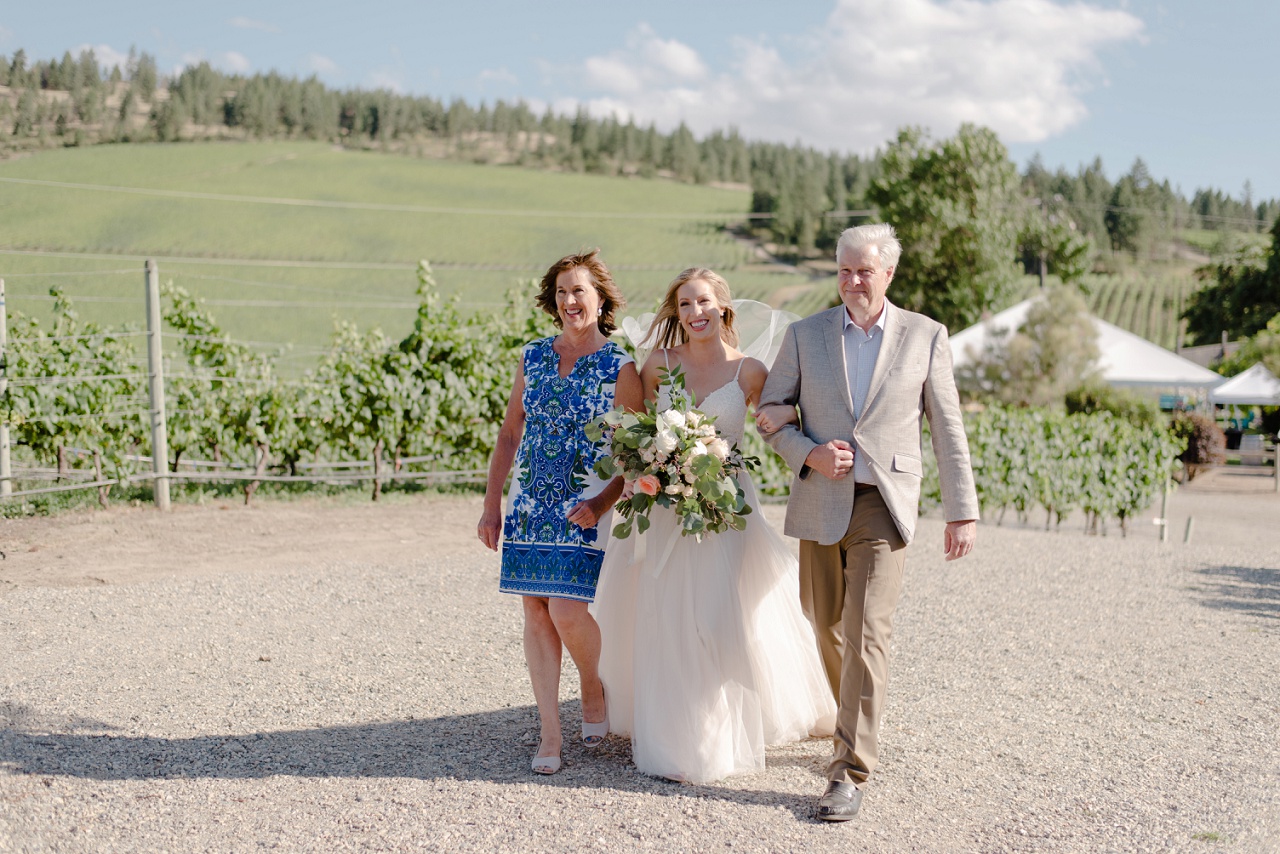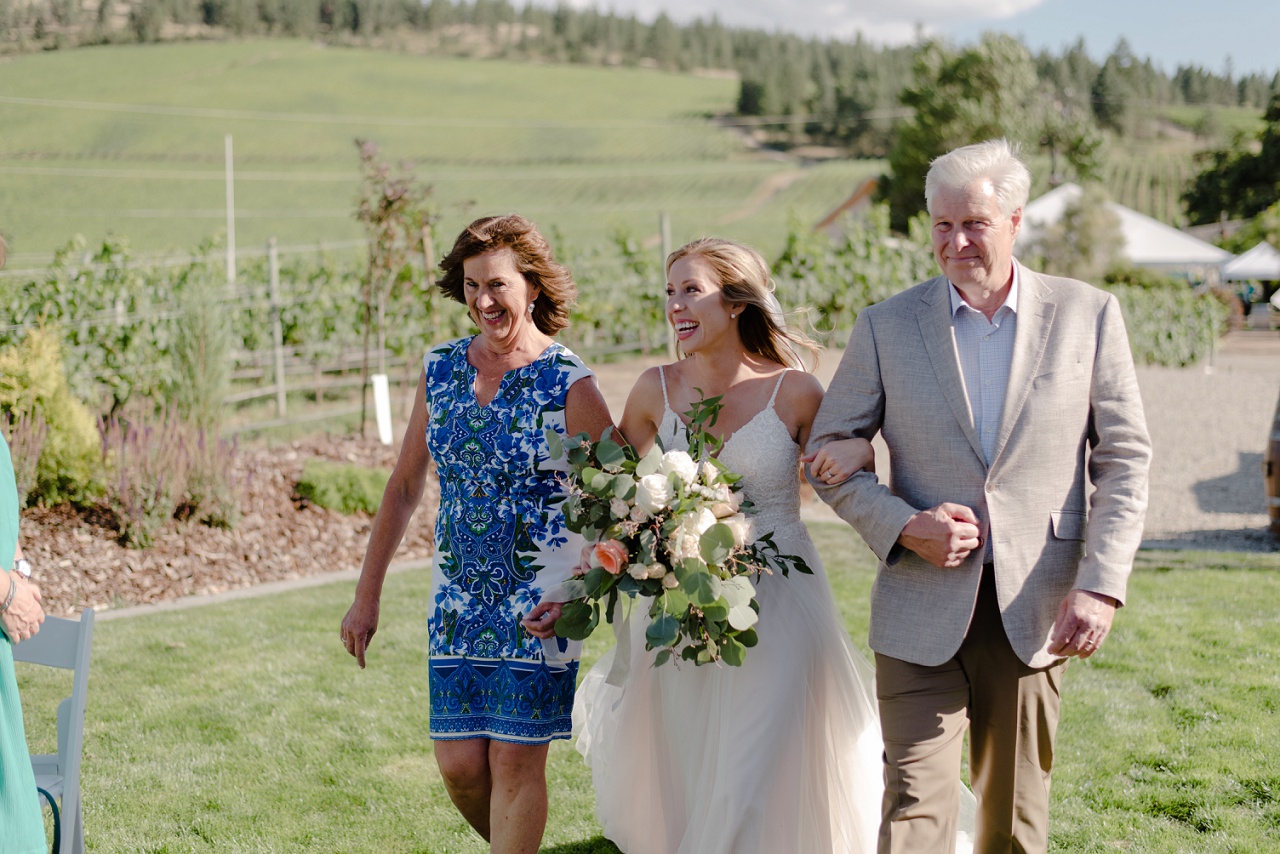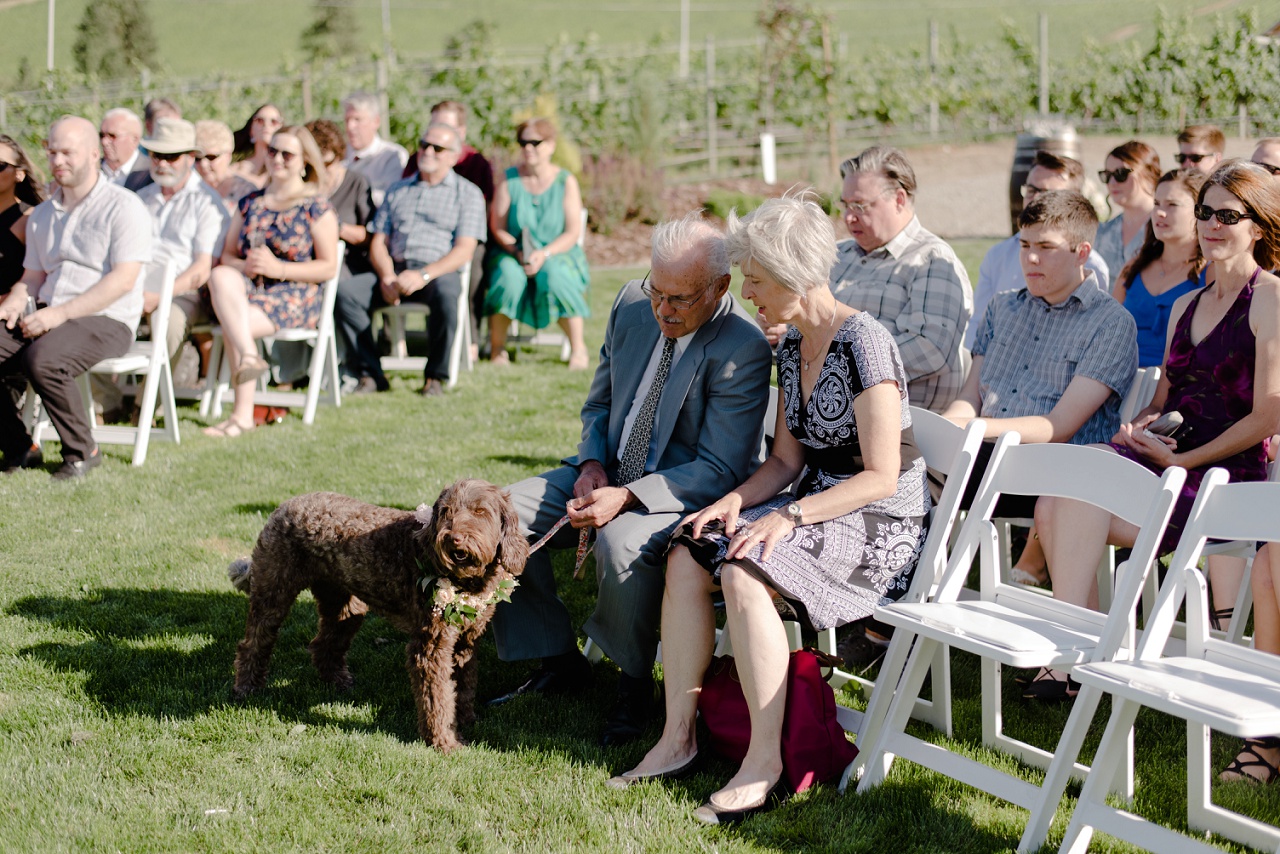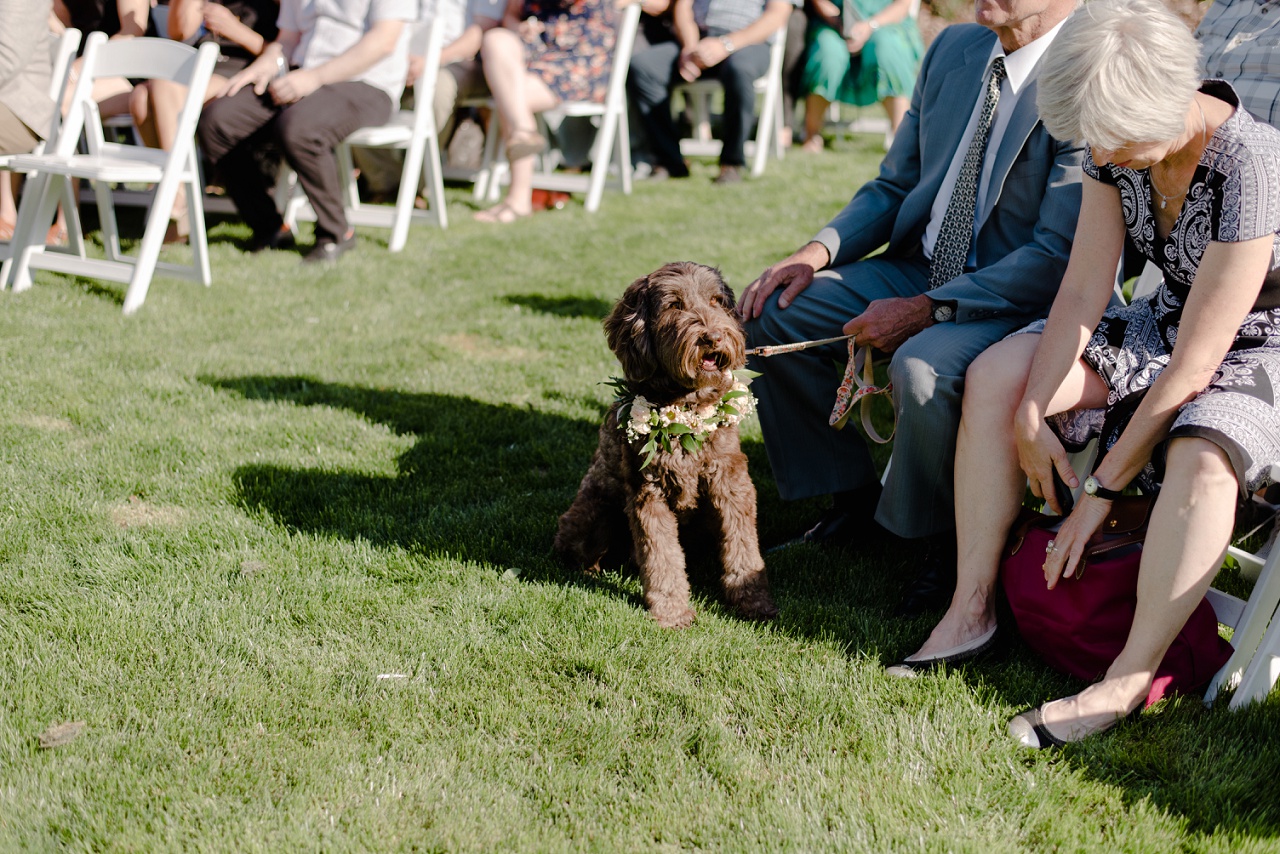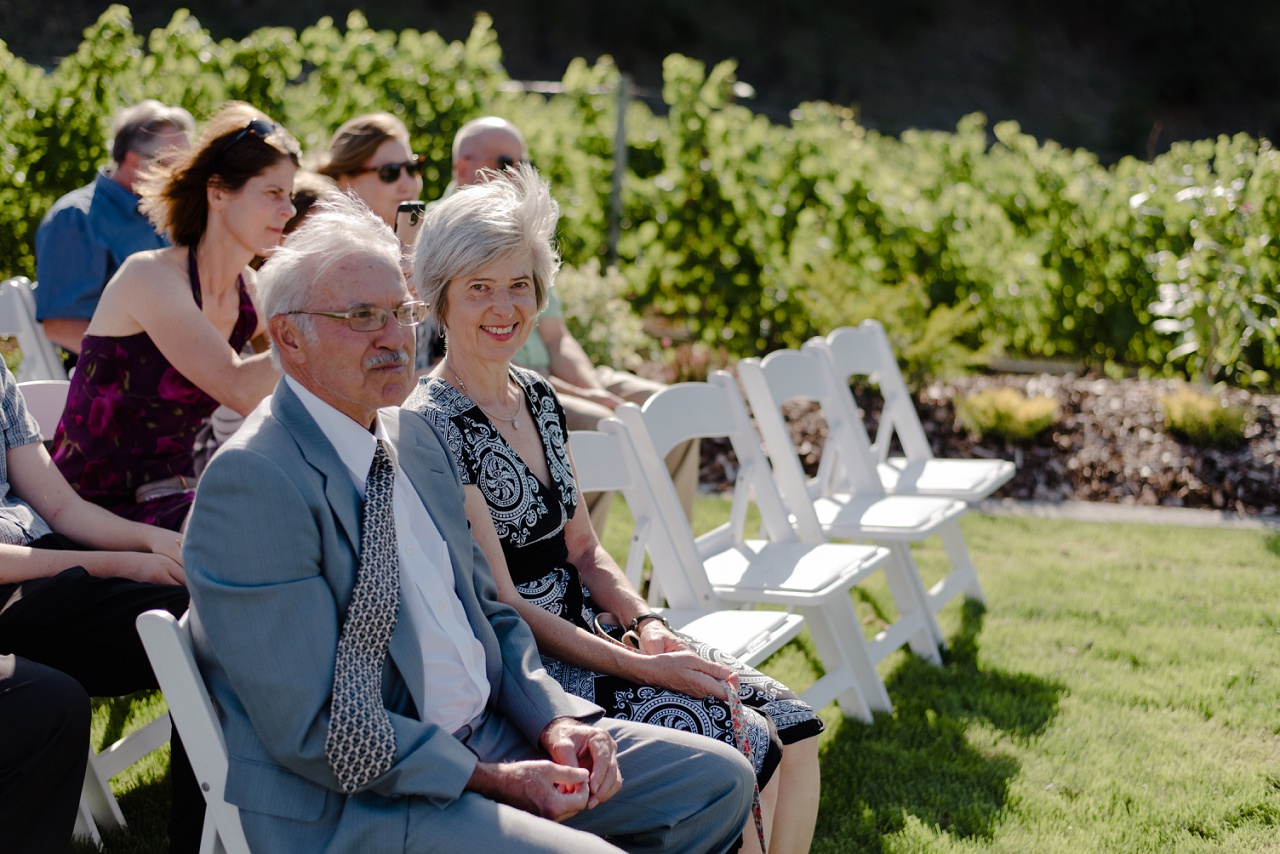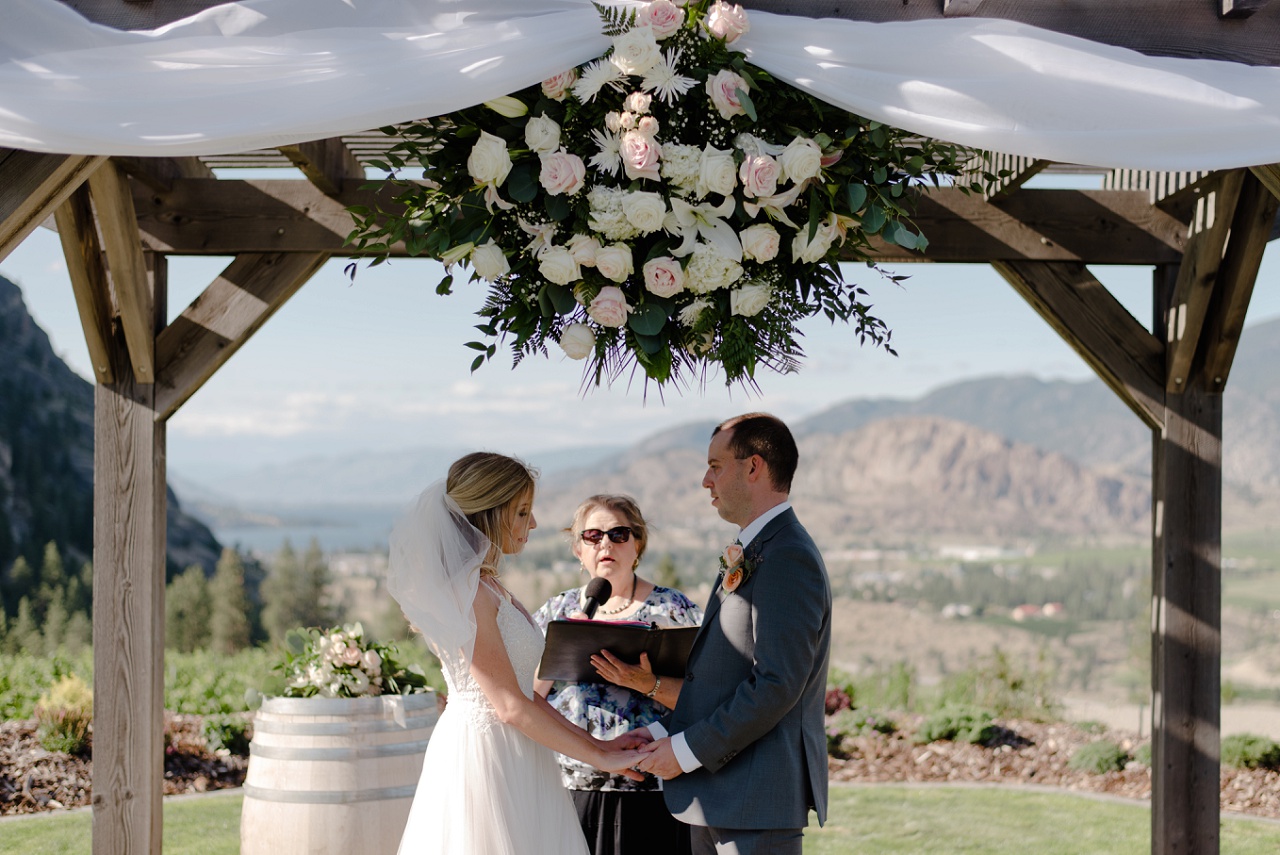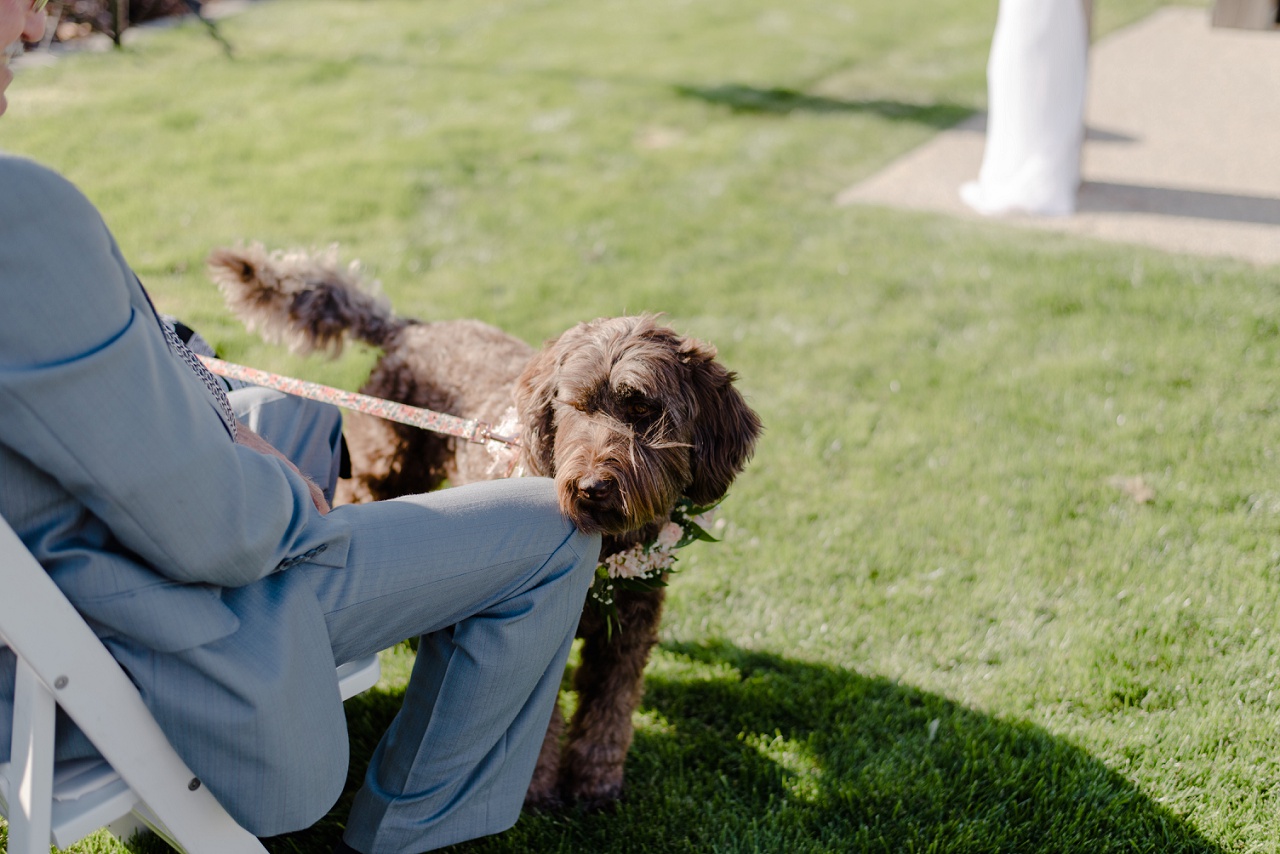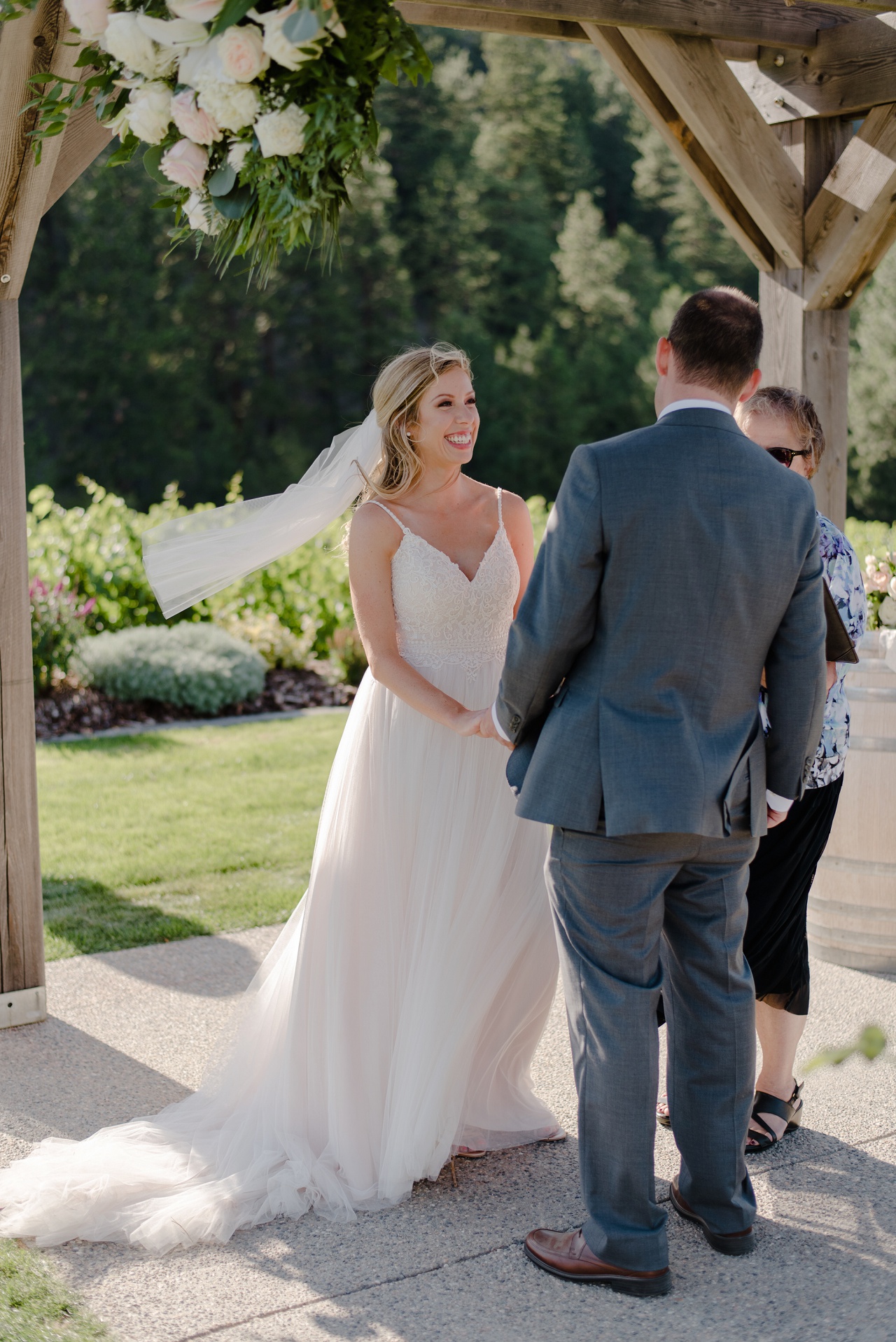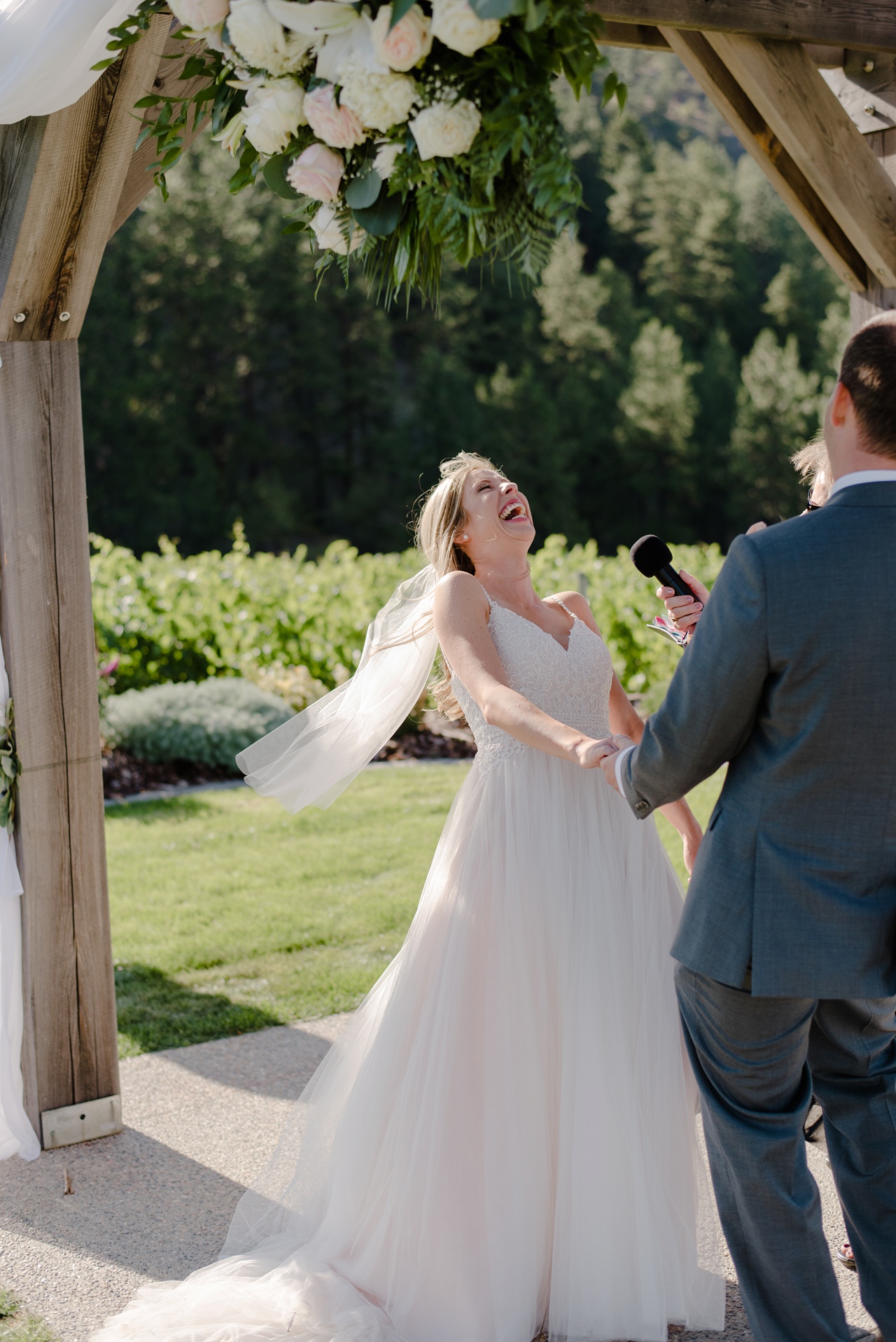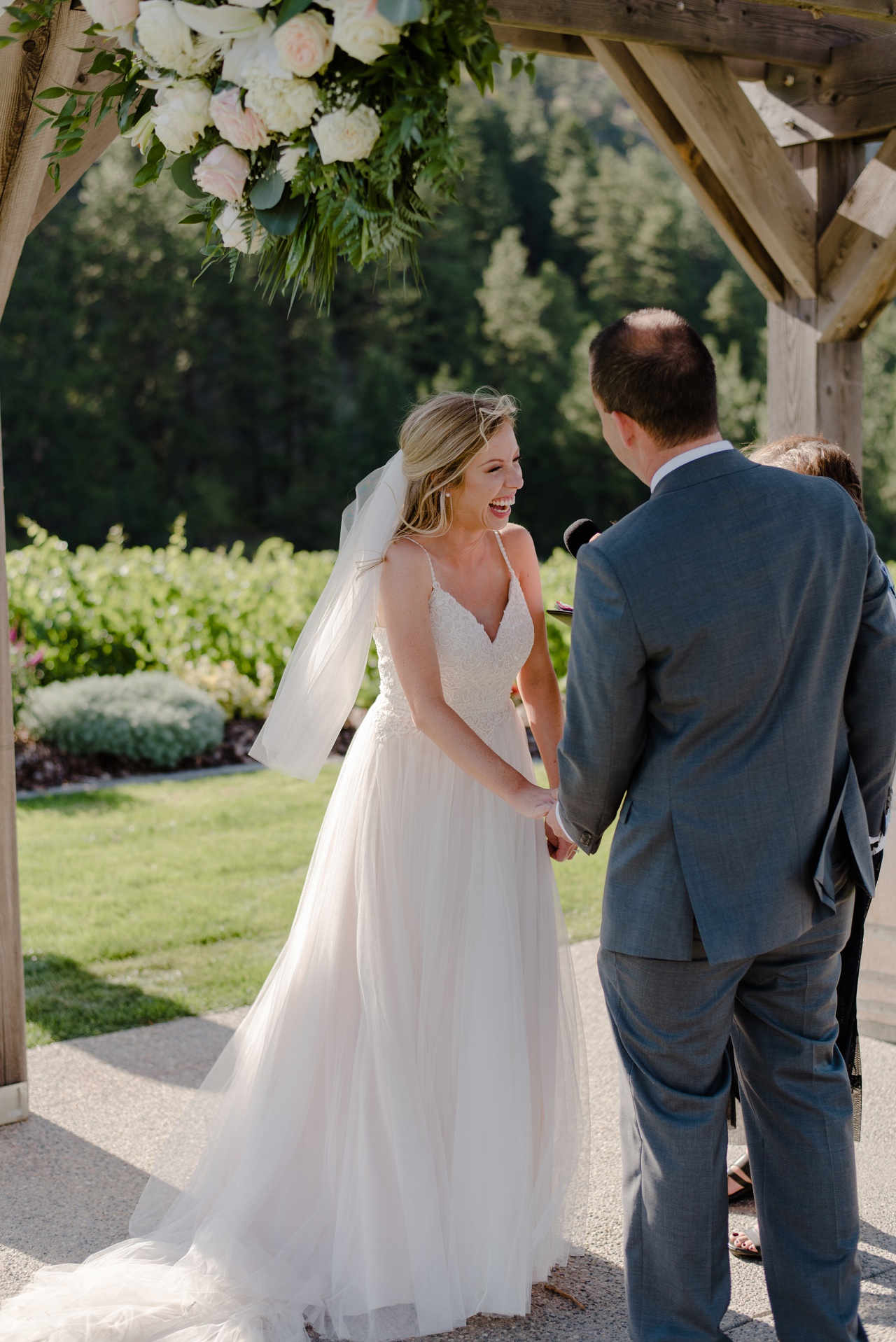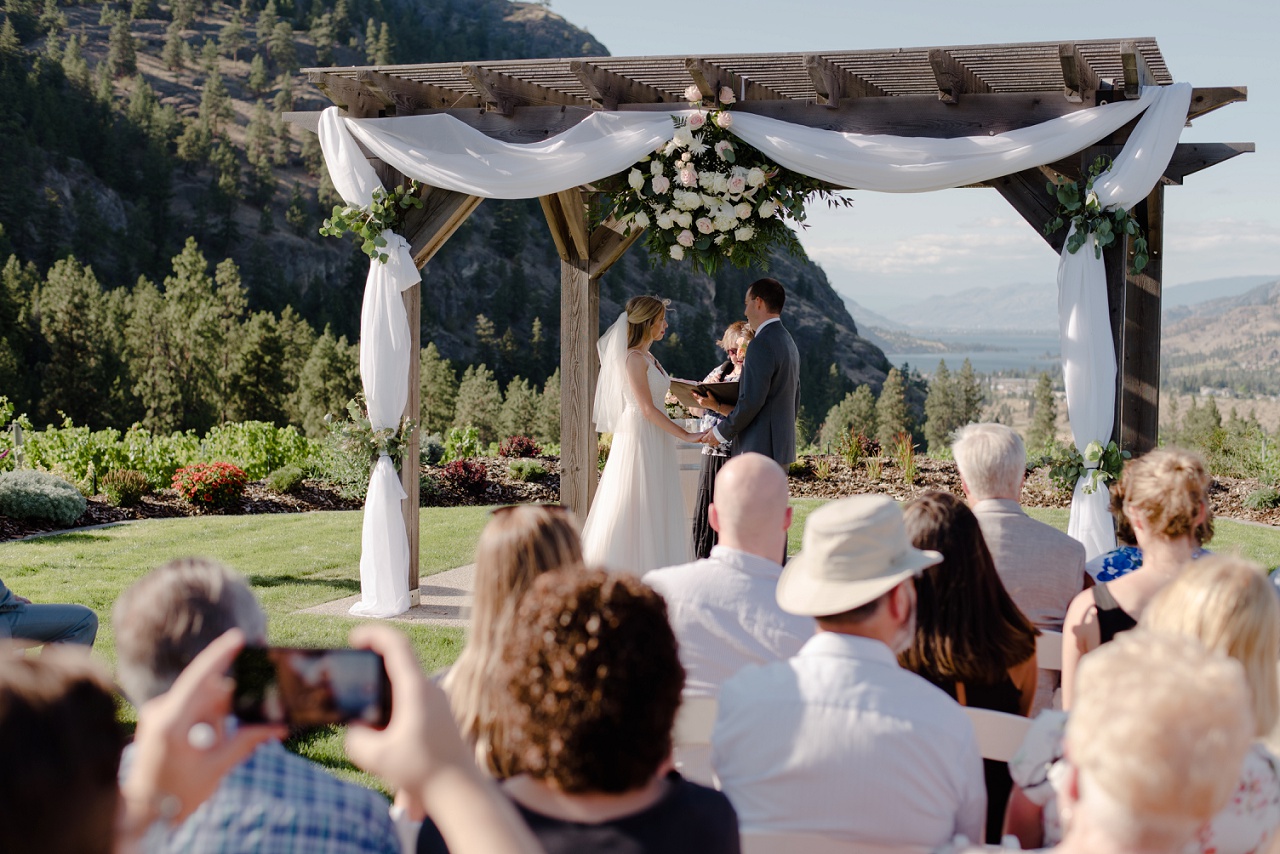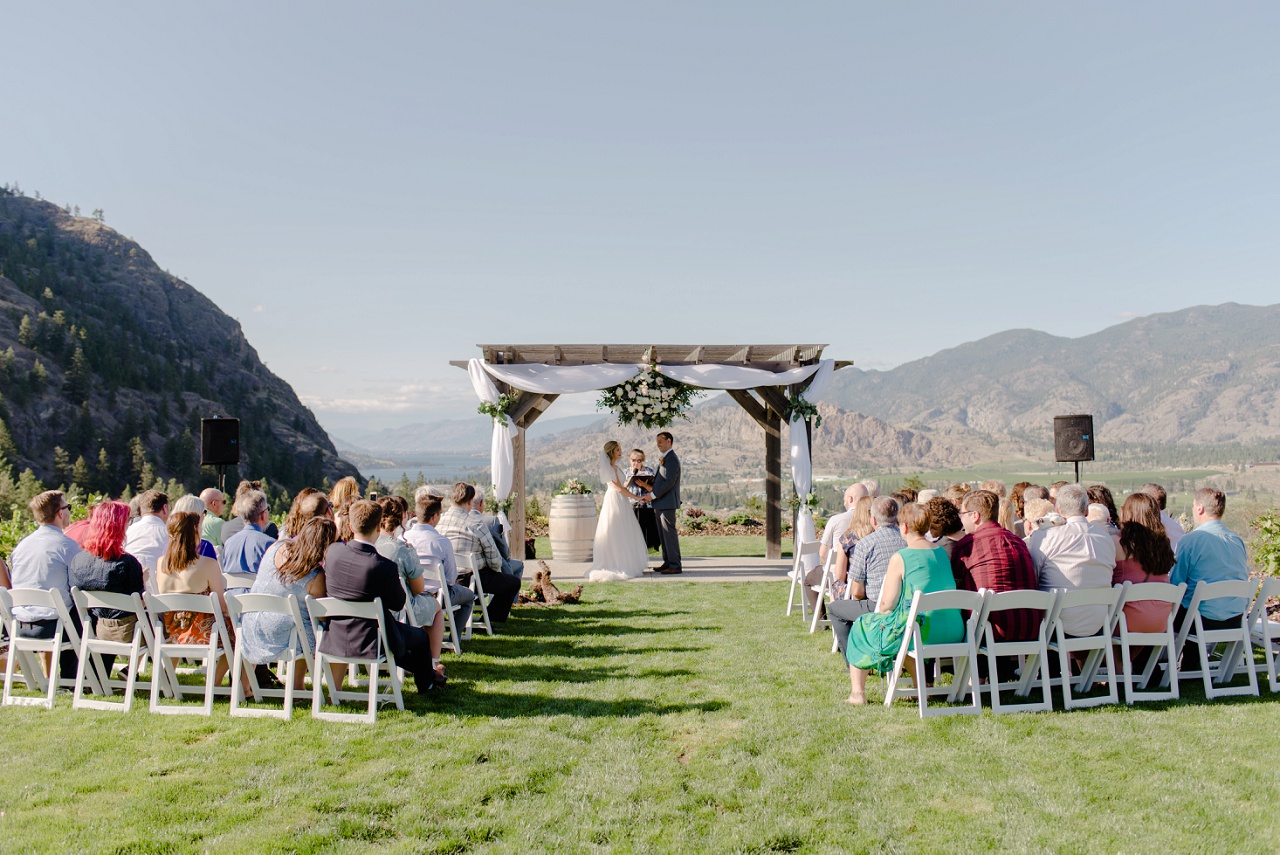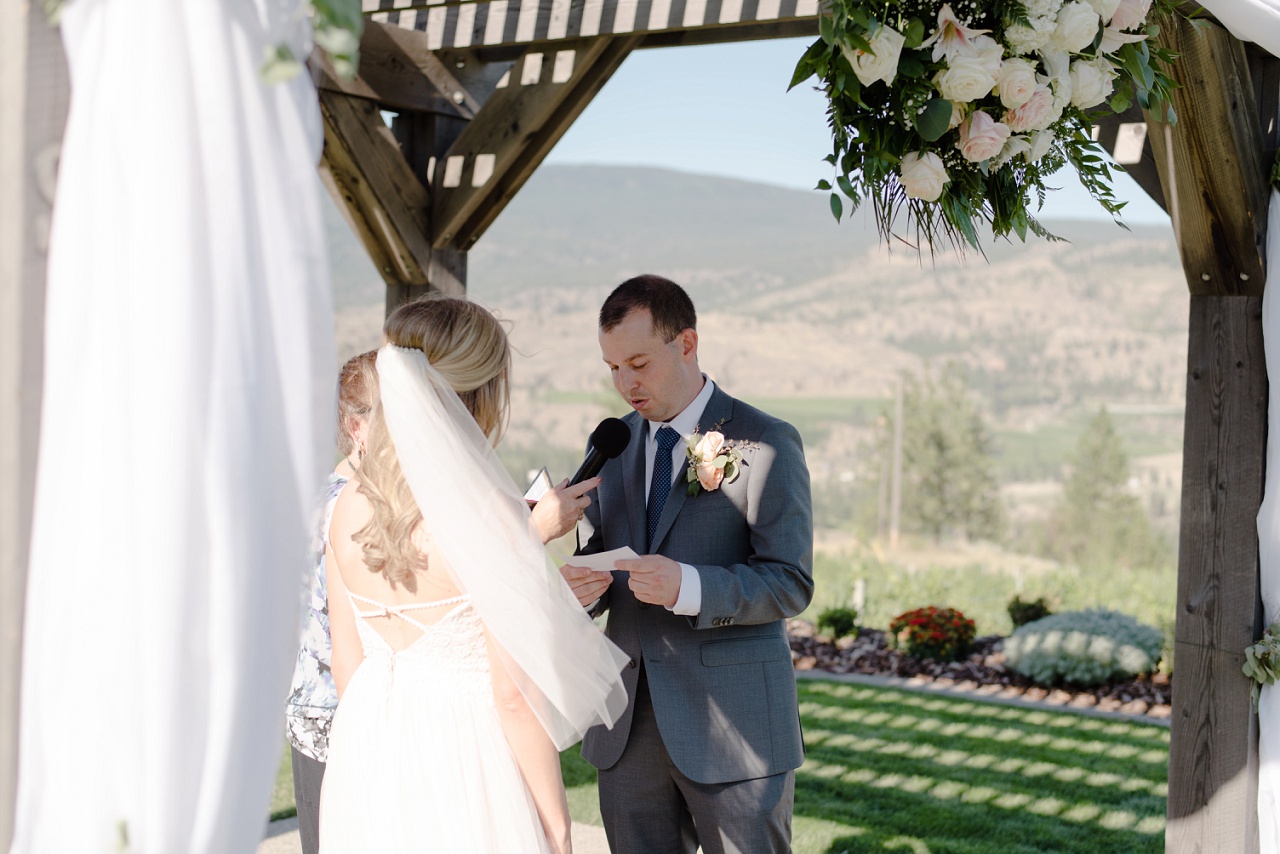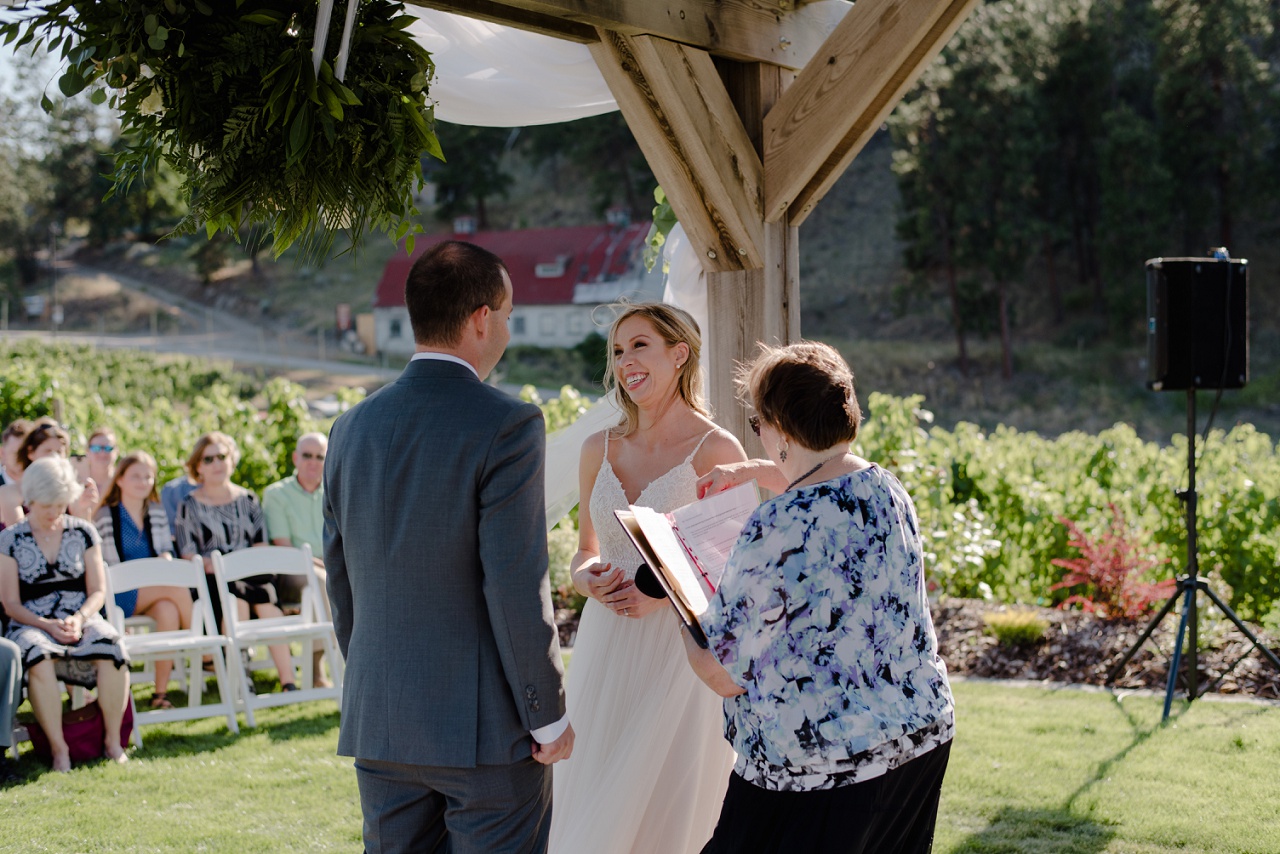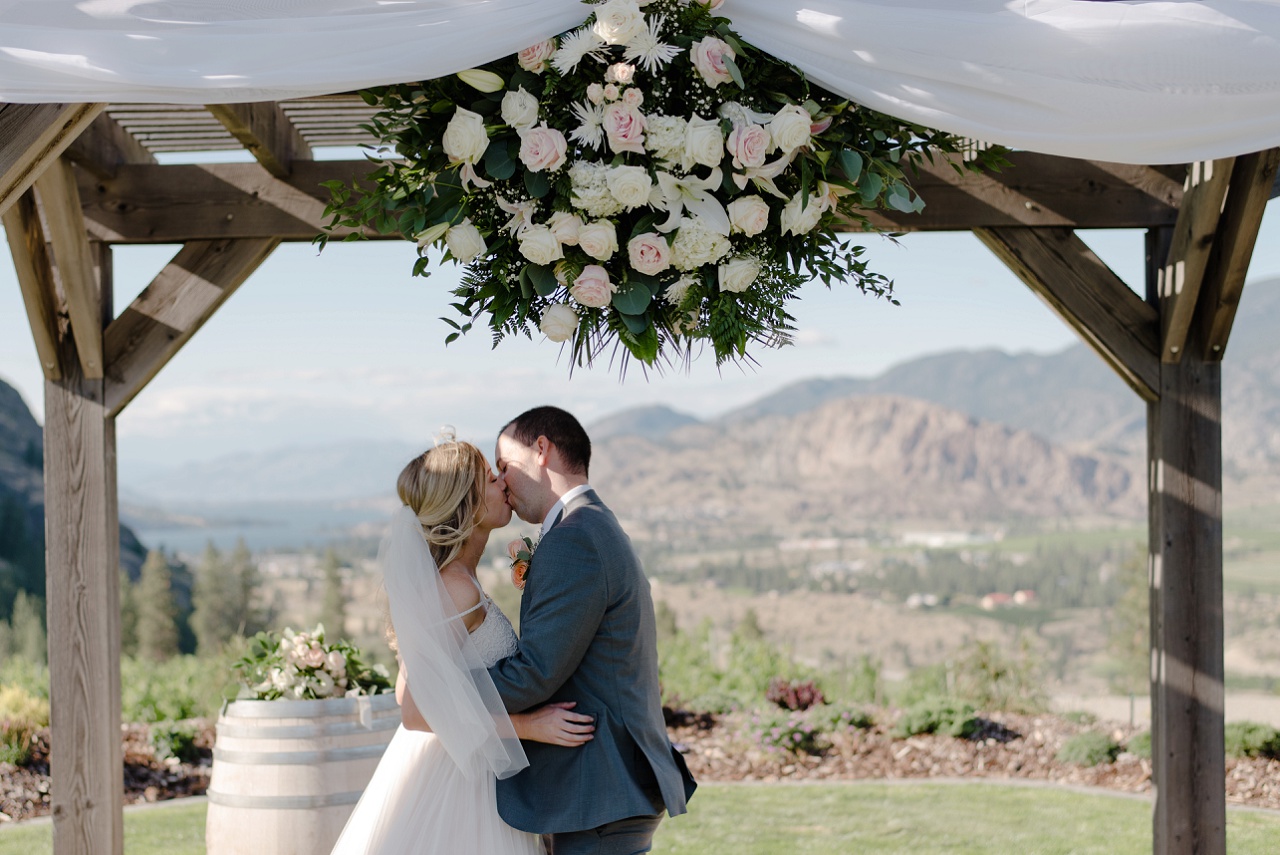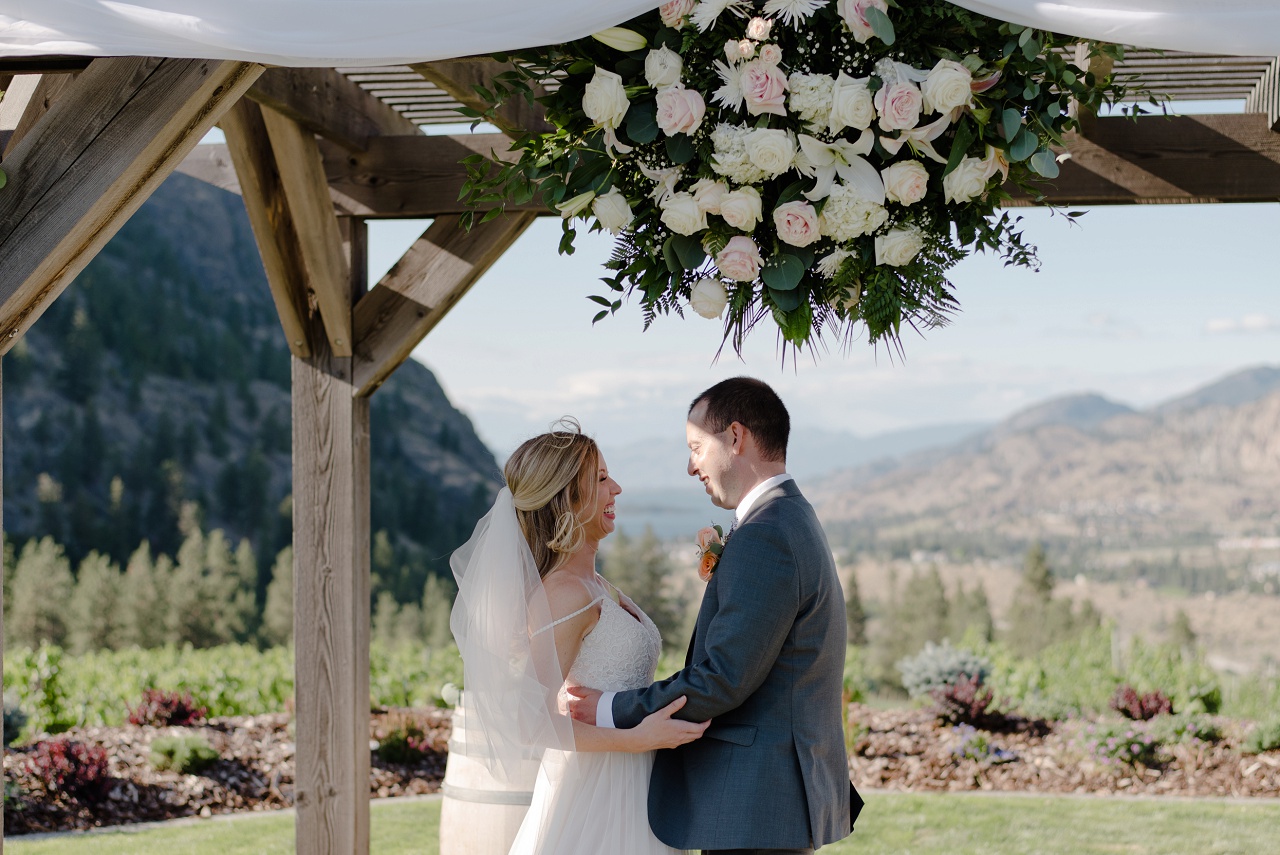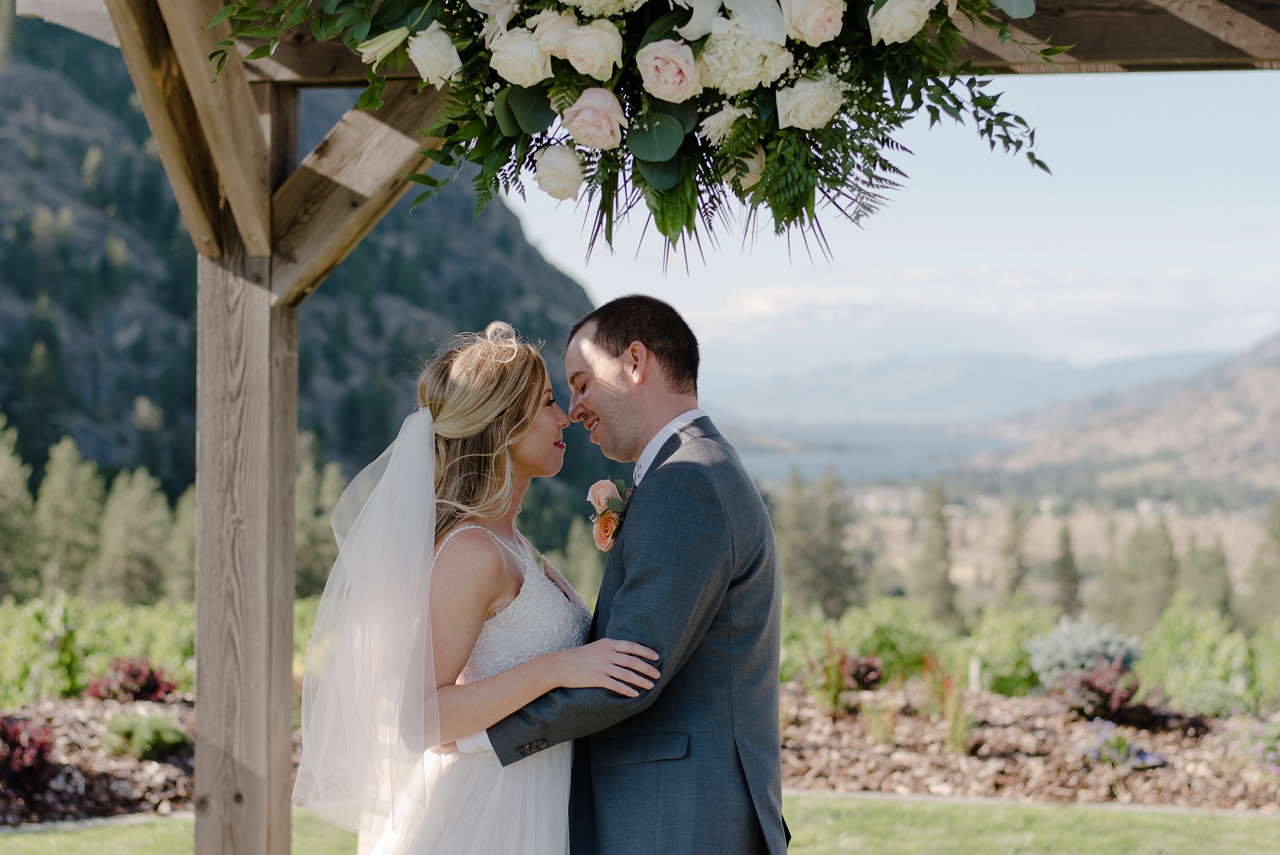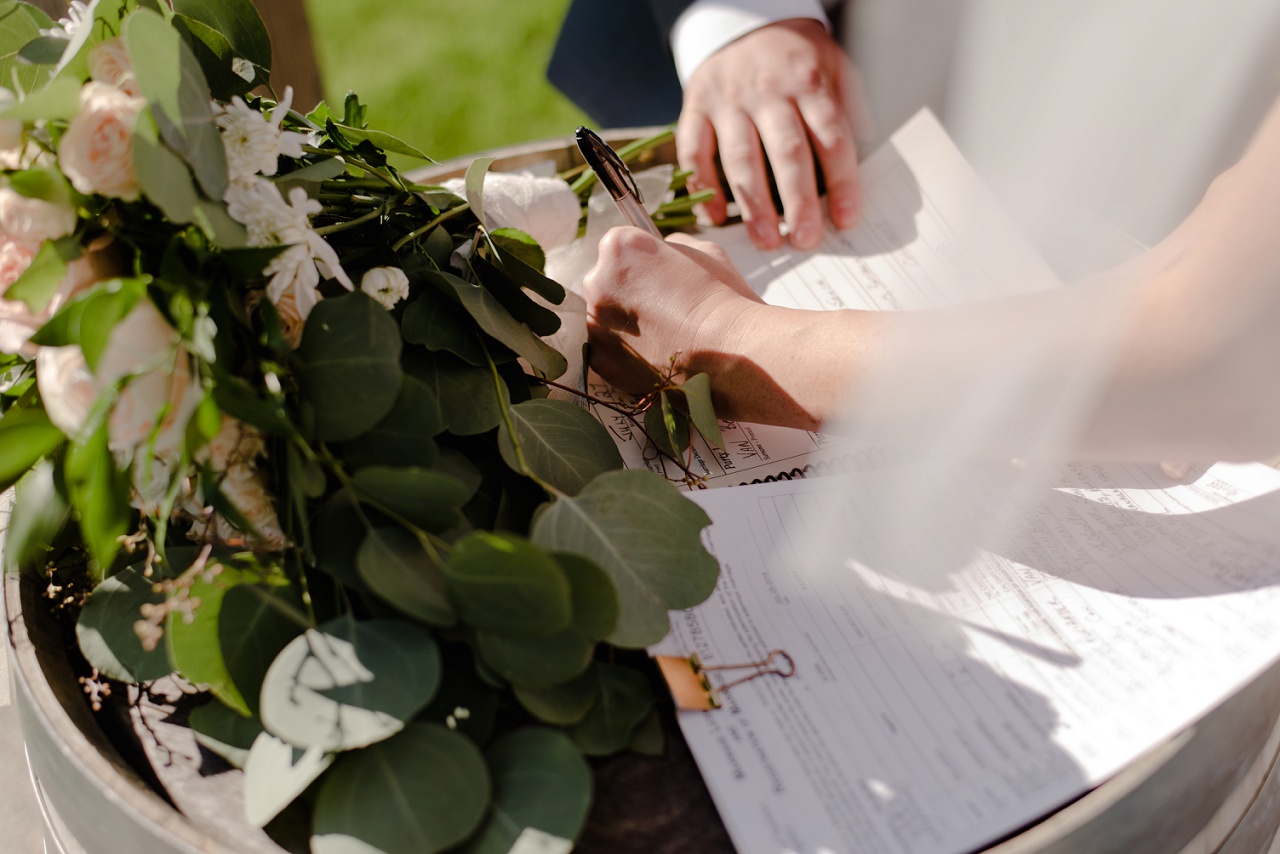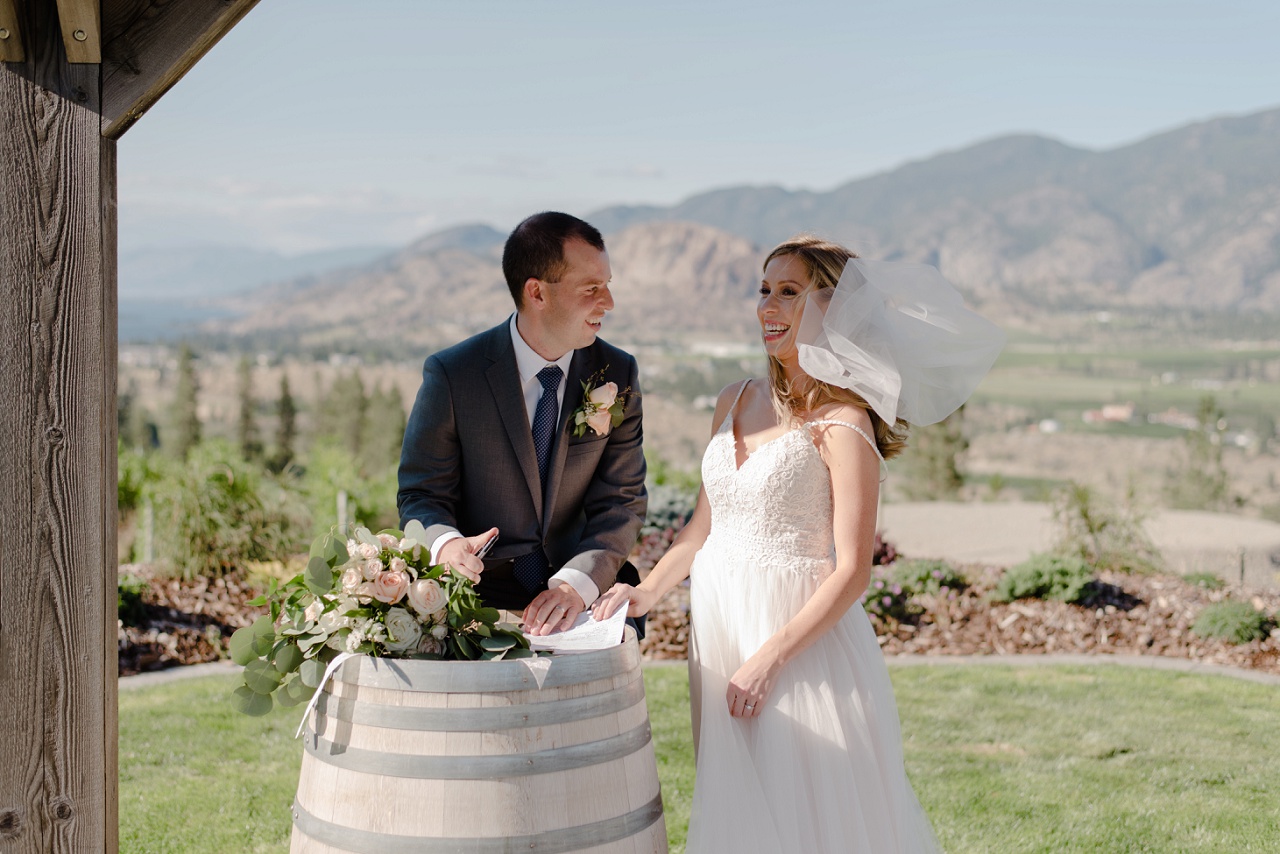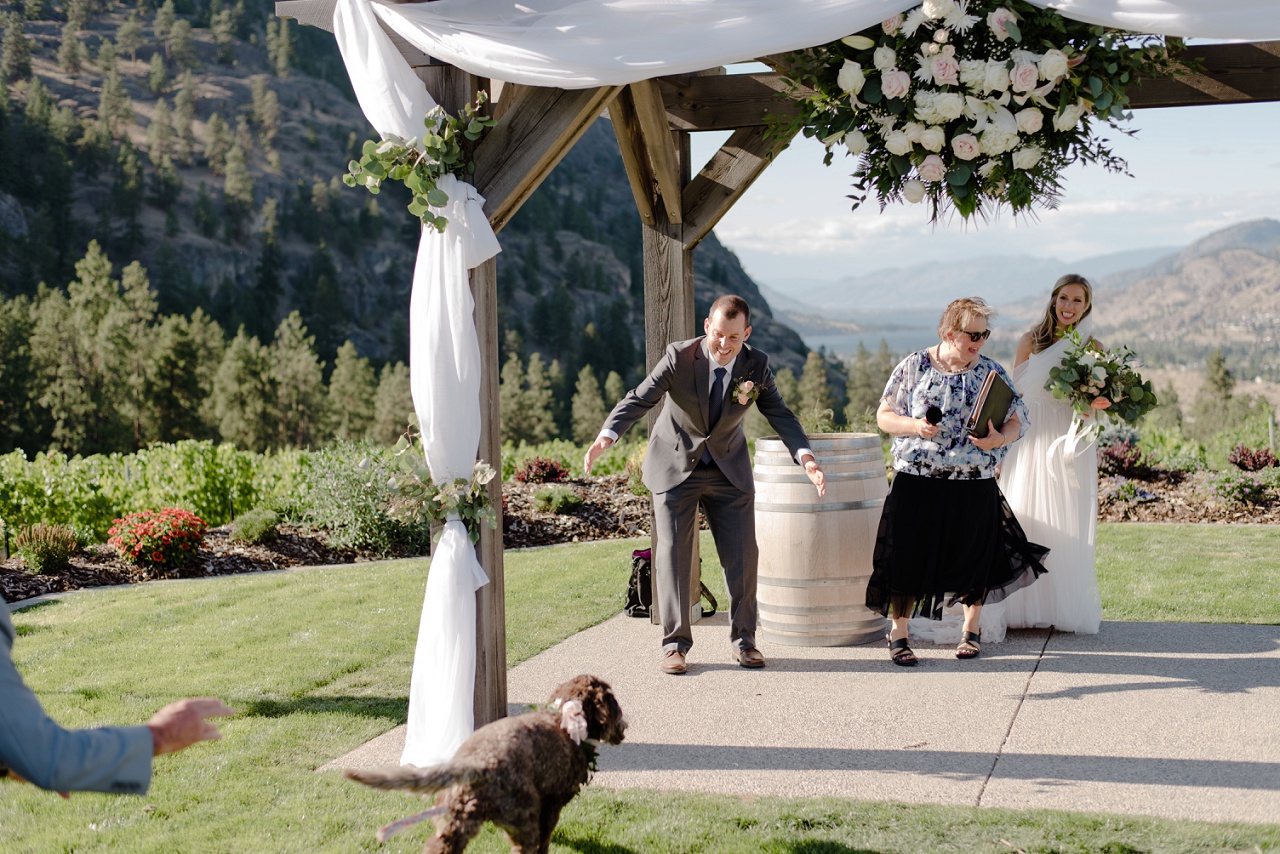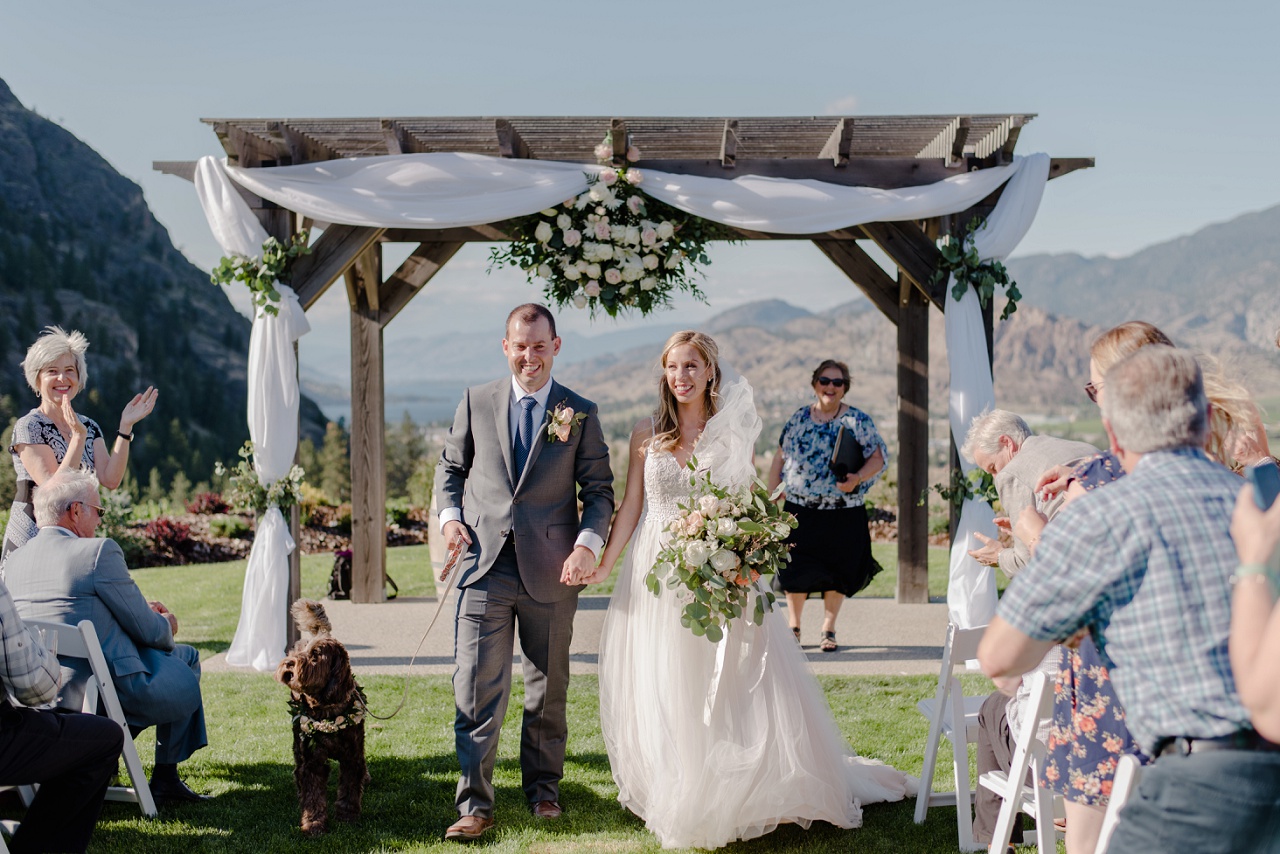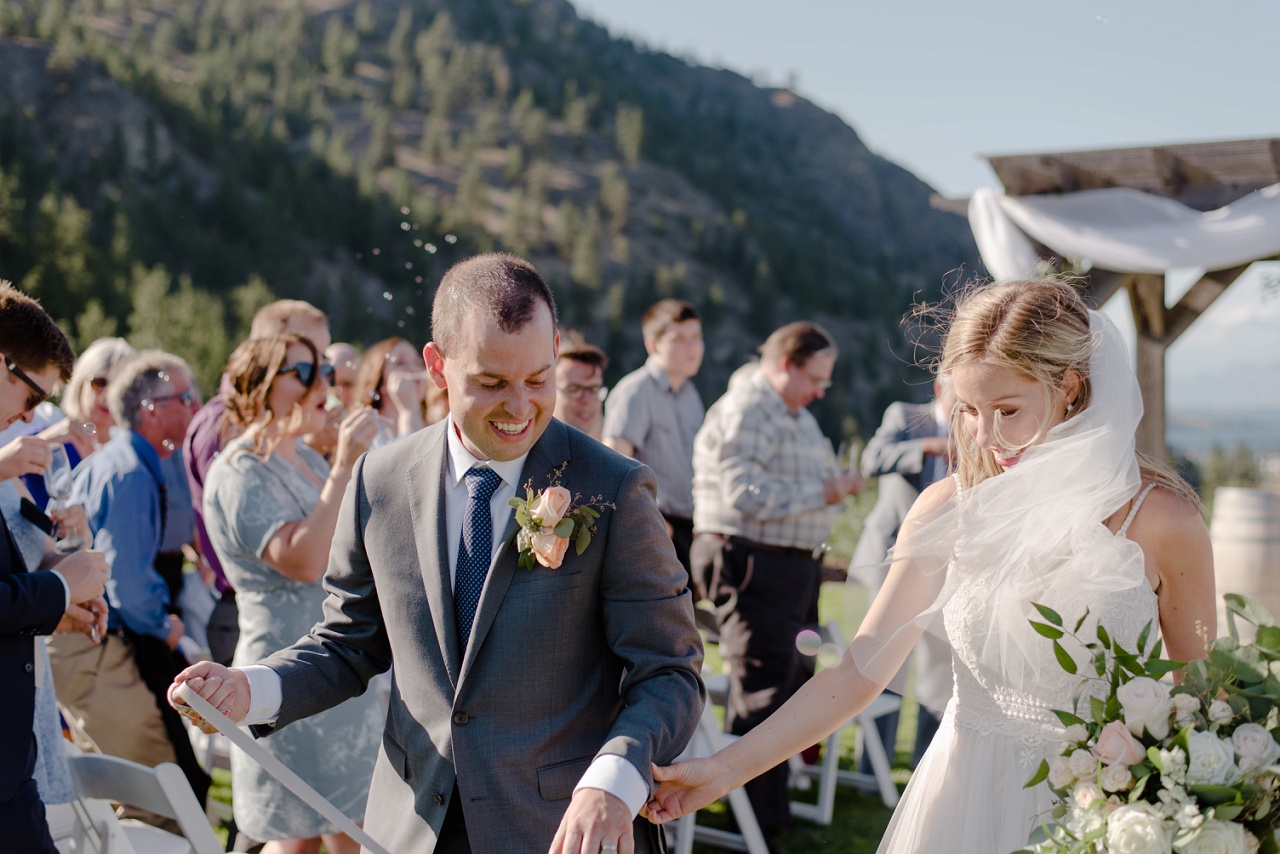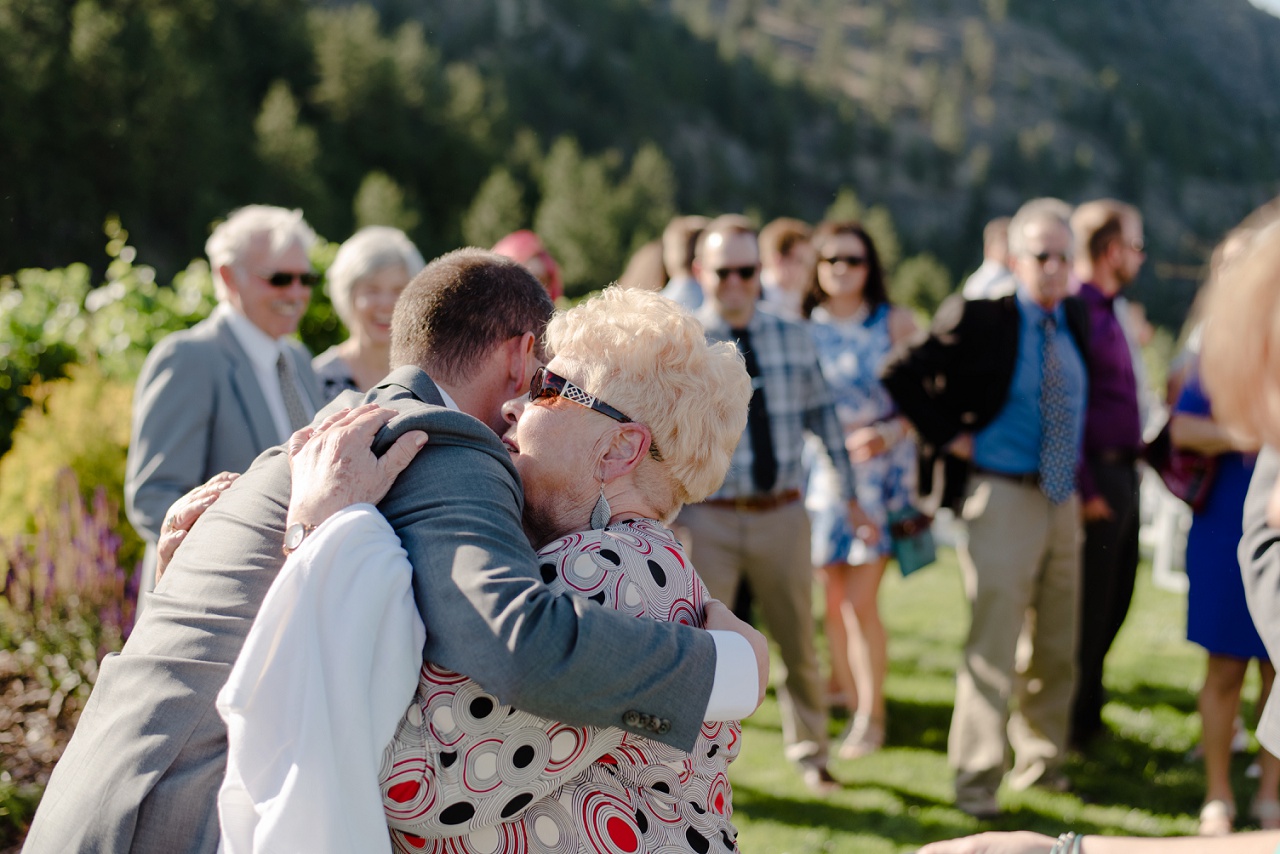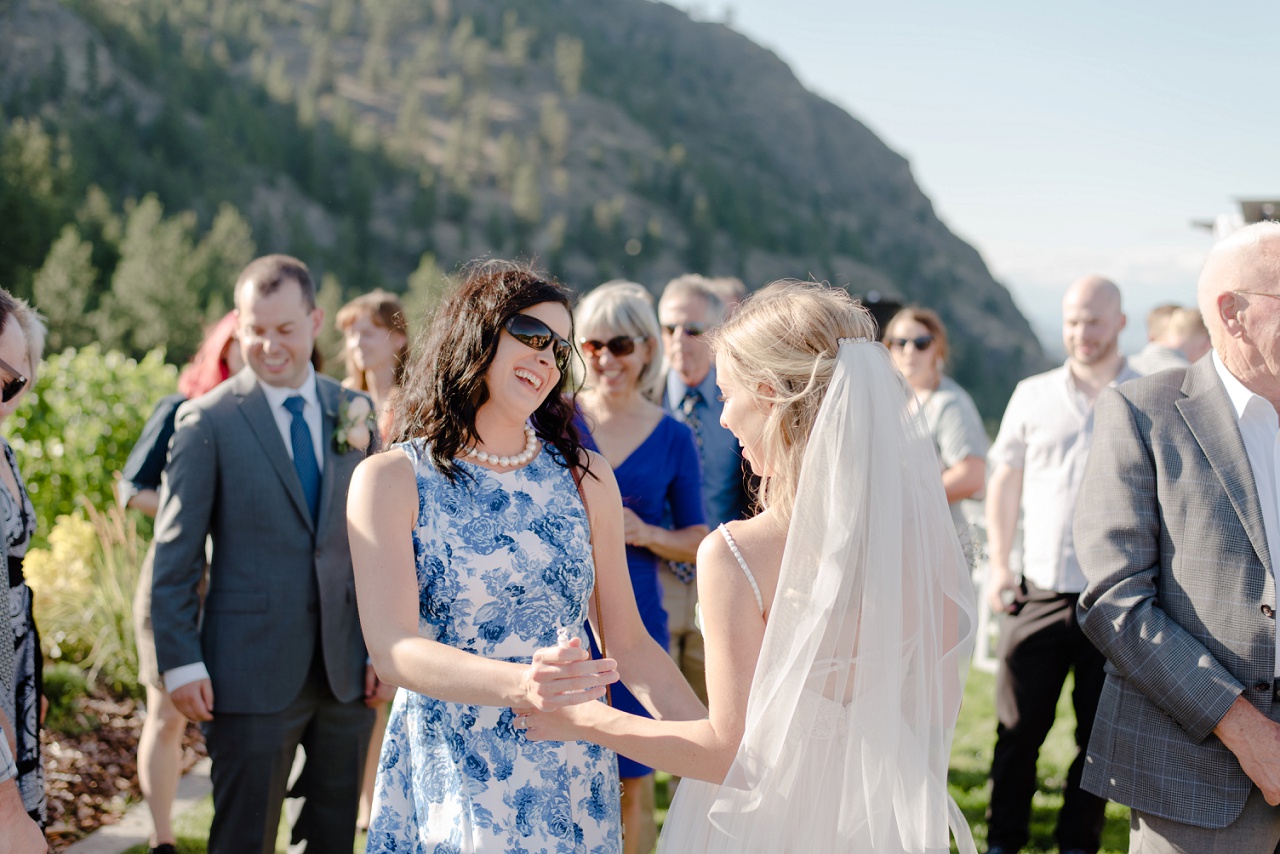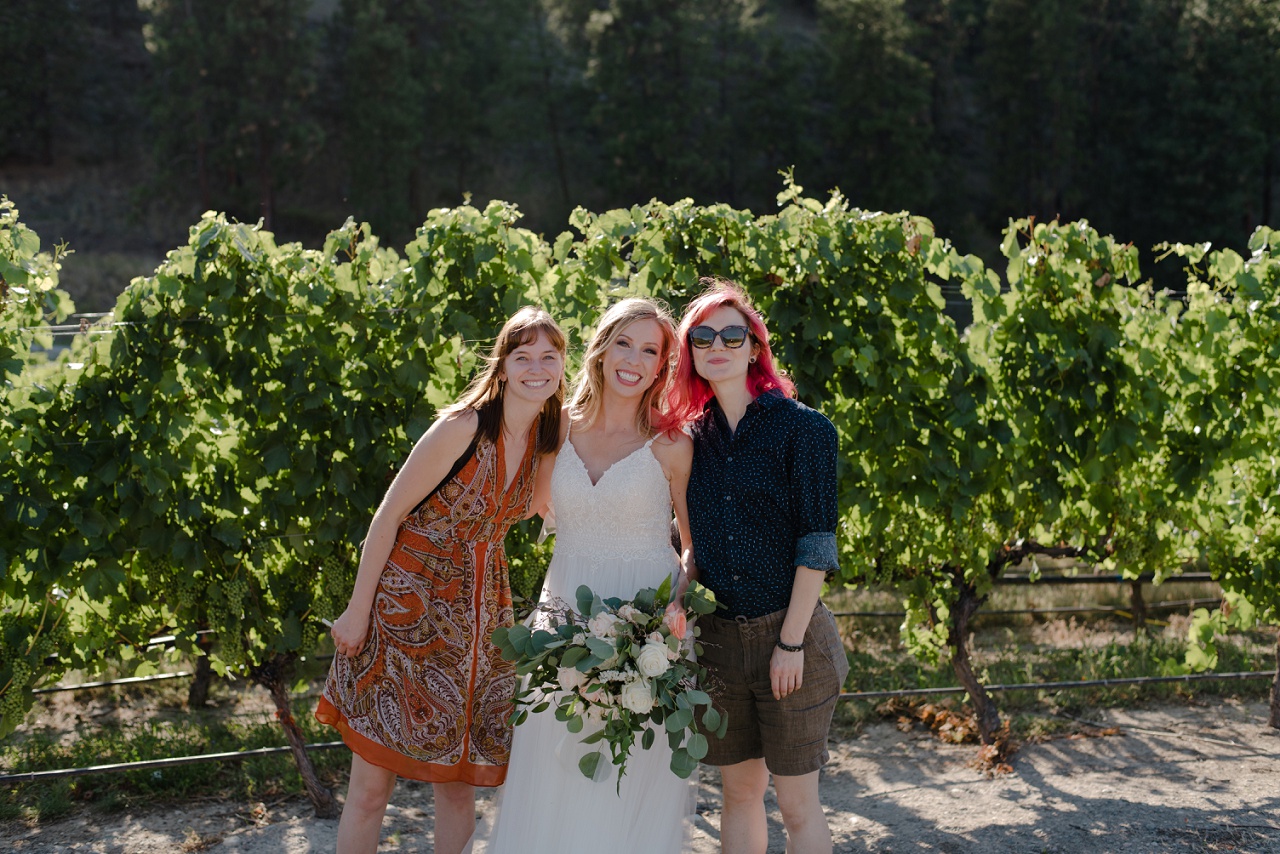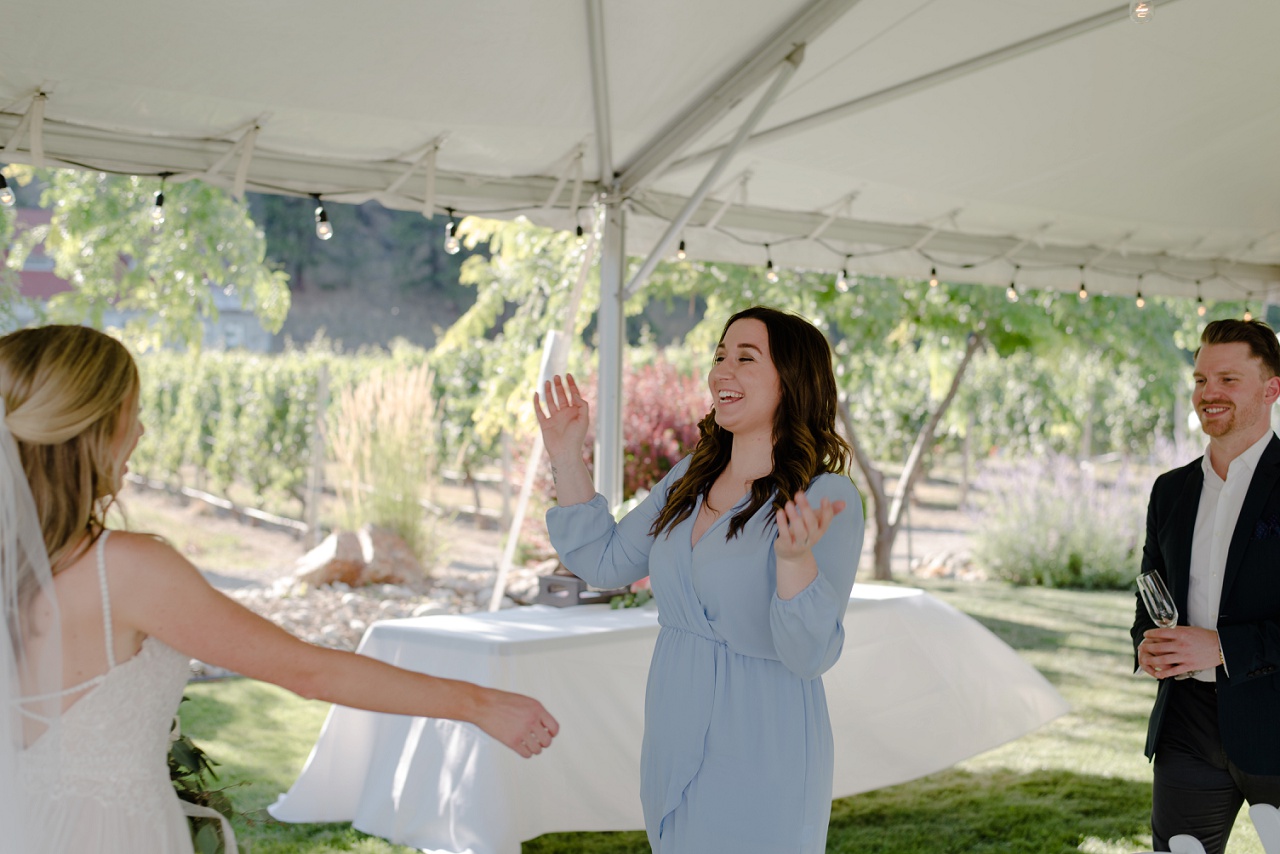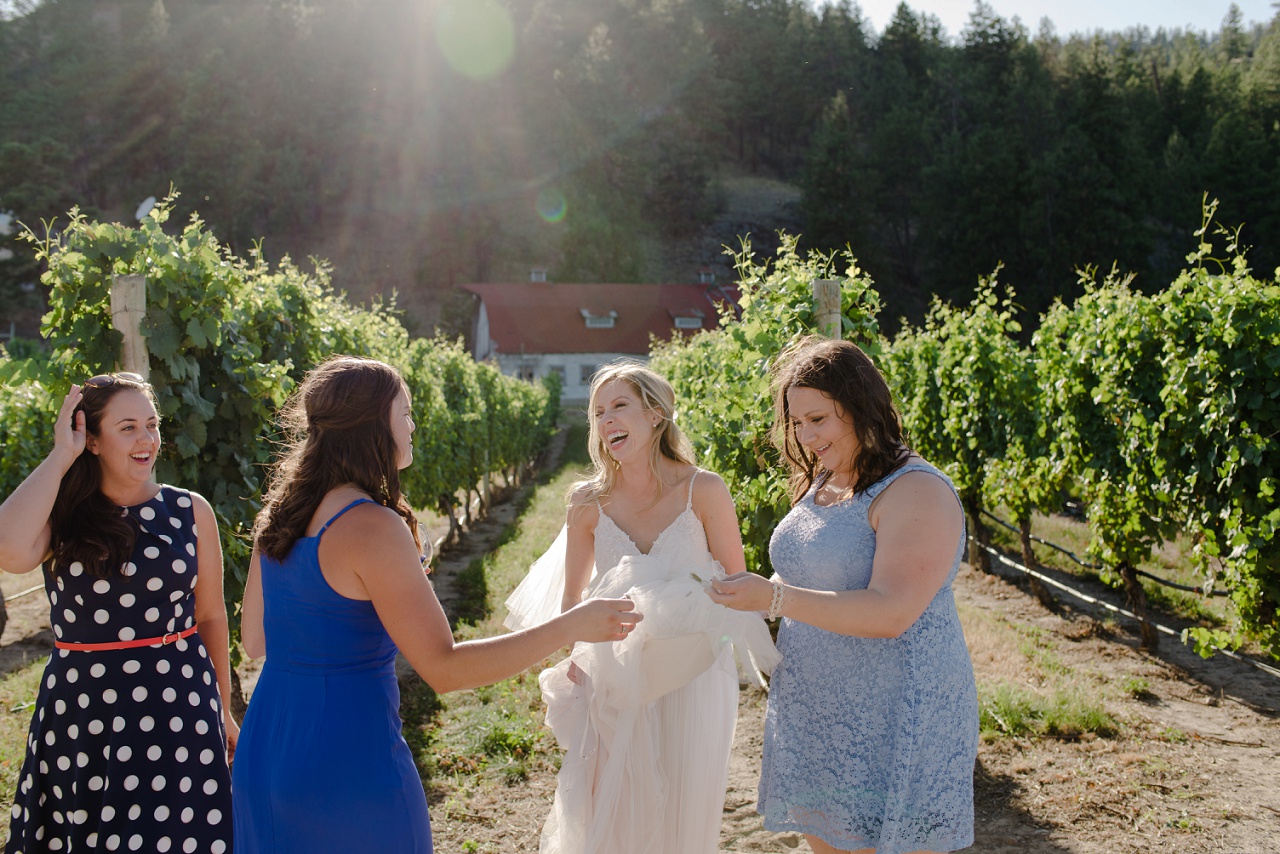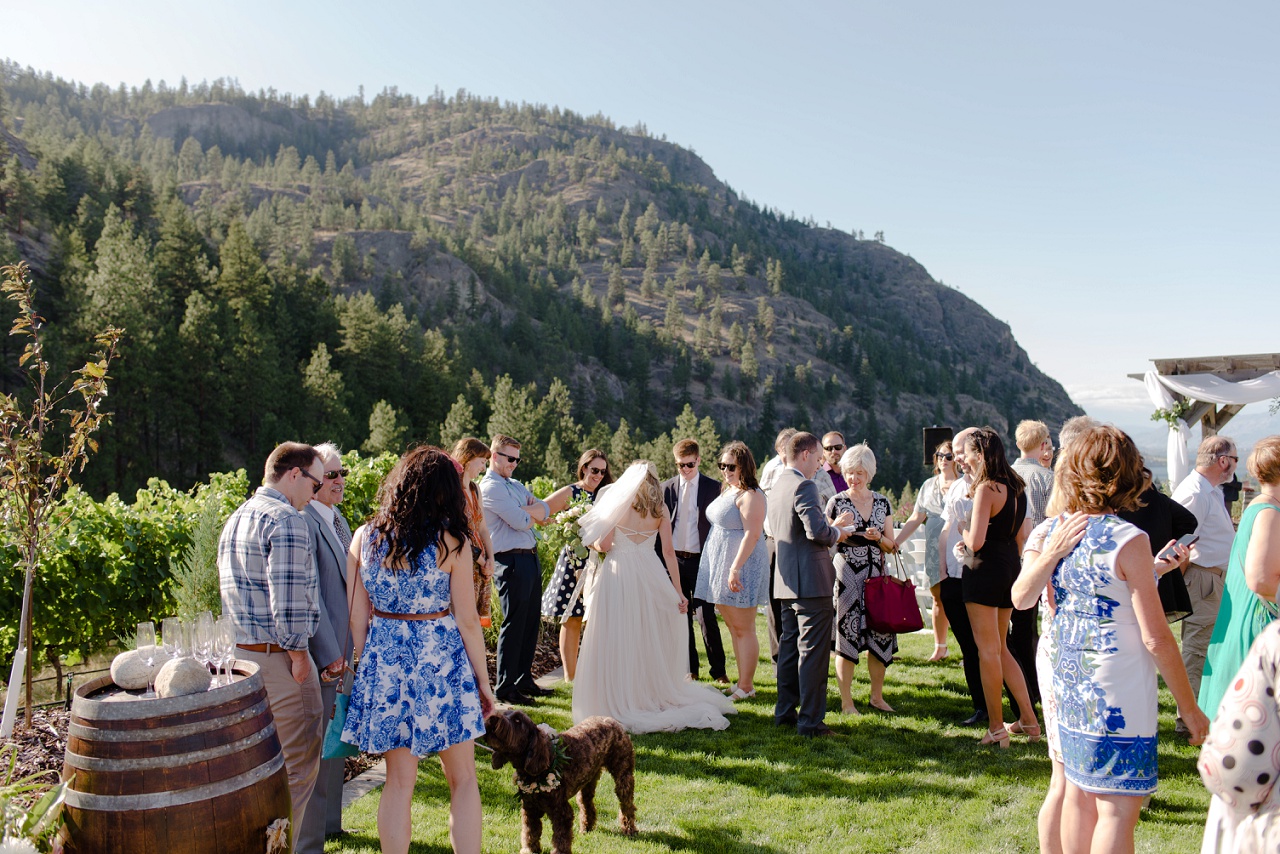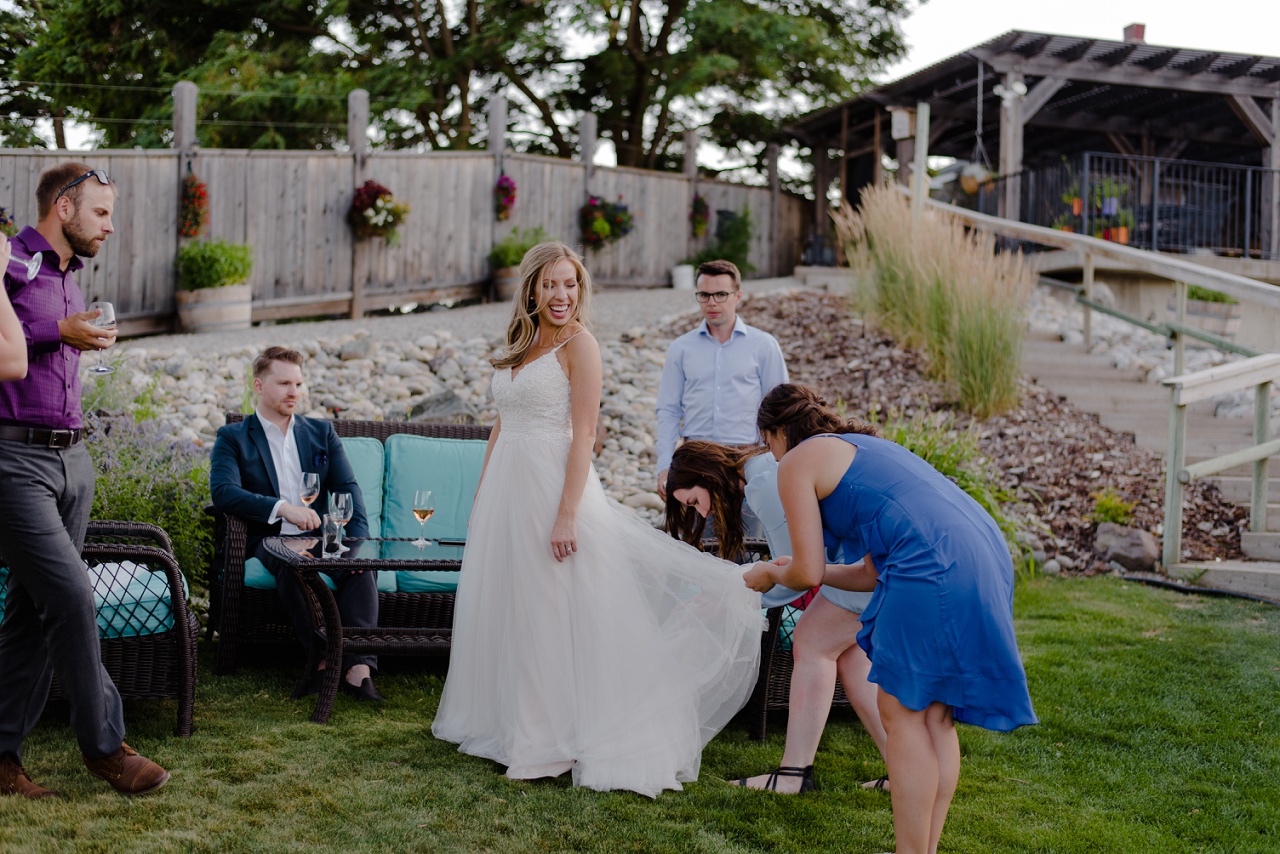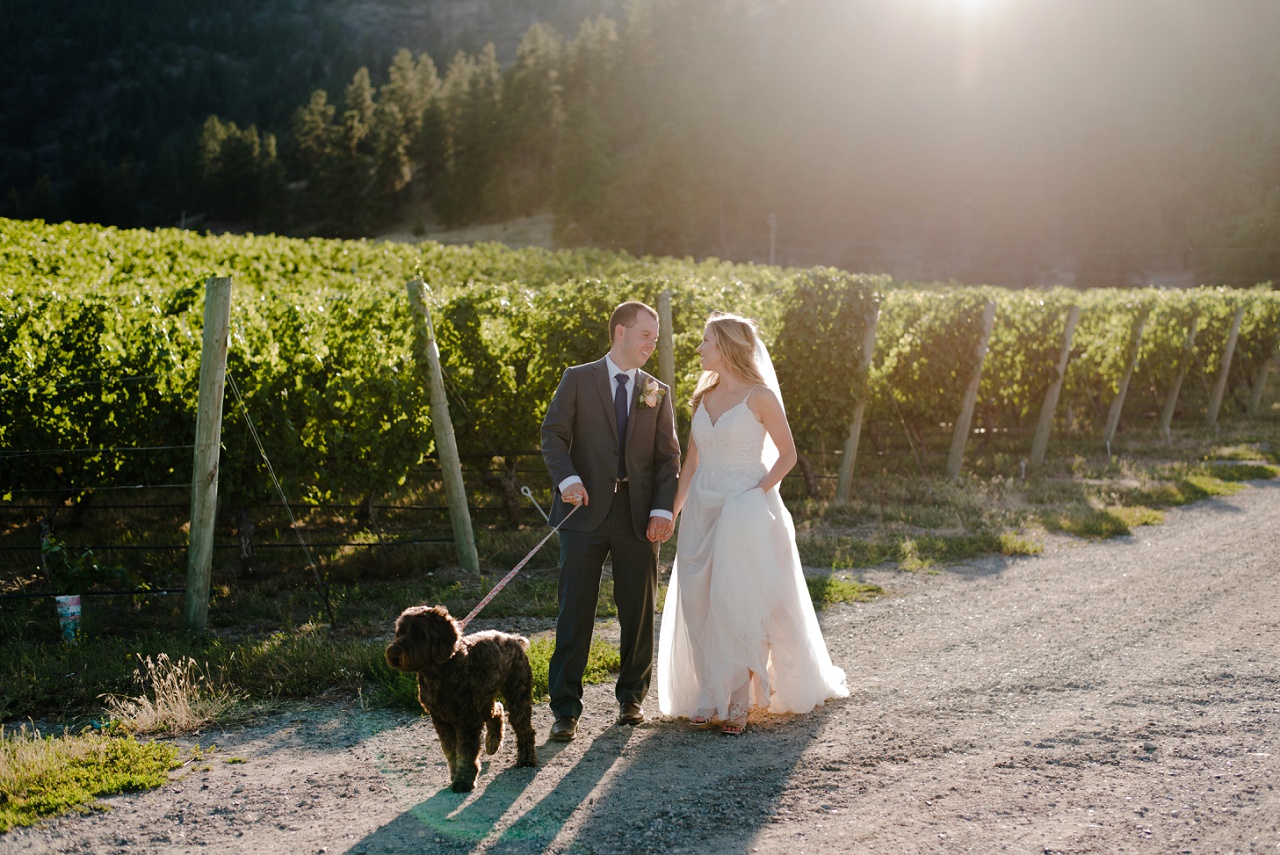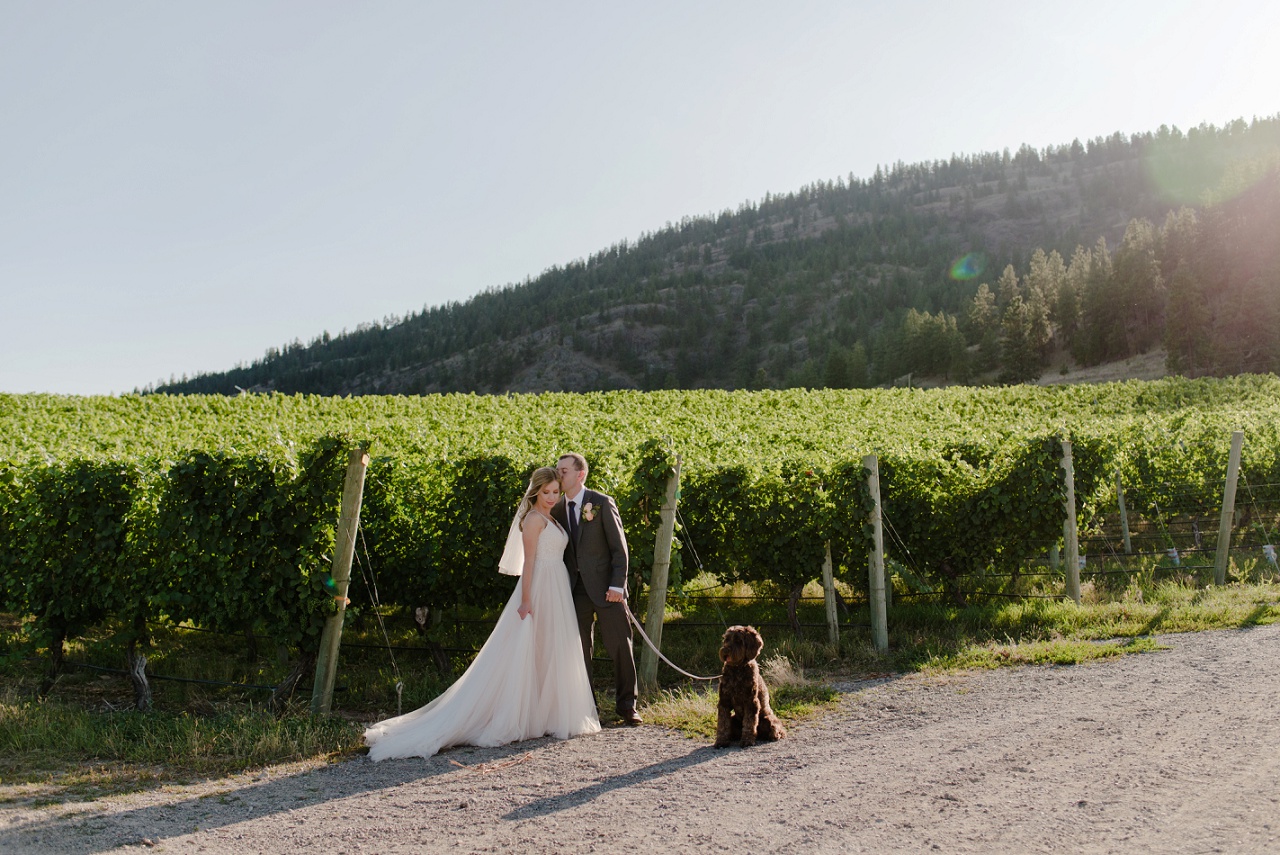 Vendors:
Venue: See Ya Later Ranch
Hair & Makeup: Tanya
Decor: Willow Designs
Cake/Cupcakes: Nest & Nectar
DJ: Don Dunahoo