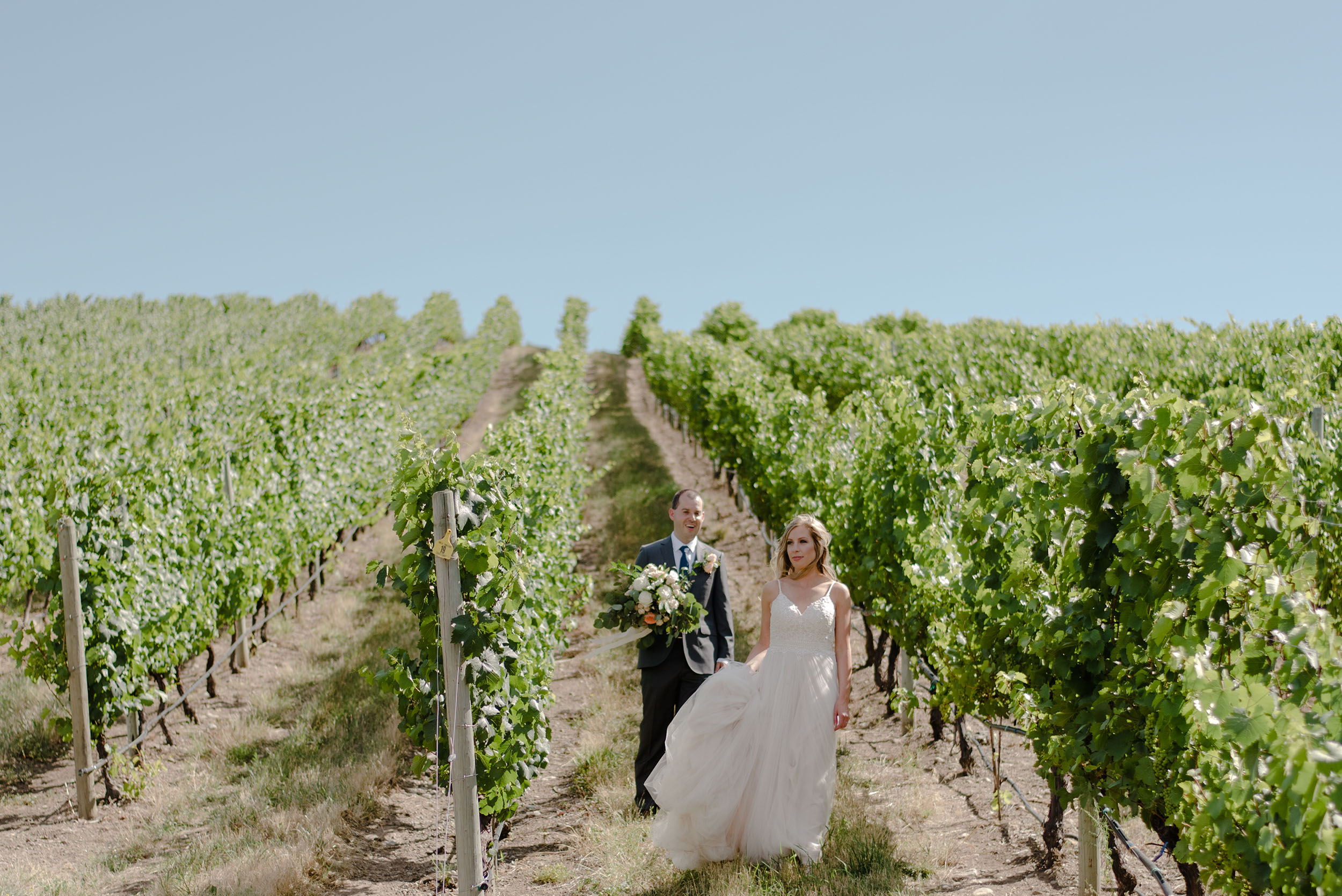 I've met lots of couples that always want to discuss their wedding photography with me. And many of them become relaxed when I offer my professional advice on how they can make adequate preparations that will help me carry out my job successfully.
I am a Kelowna wedding photographer with many years of experience that has improved my wedding photography skills to a very large extent. The more clients I meet to discuss, the more ideas I get on wedding photography preparation, ideas, and planning. I'm also an avid reader and lover of anything relating to photography and creativity. So, be sure of getting one of the best photography tips in this article.
Why Wedding Photography Tips?
I've met with countless couples over the years, and I realize that many people find the photography planning overwhelming. Some couples know what they want but cannot really express it like a professional, and some others want us to do the job, as long as they believe in us.
But then, wedding photography doesn't have to give you sleepless nights or get you overwhelmed. That's why I'm writing this piece to help all couples plan effectively for their big day's photography.
These tips will also help me deliver the best wedding photography that anyone can ask for in Kelowna.
Note:
Please understand that the tips I will be sharing are based on my experiences from working with different clients. So, there's always room for creativity as people's choice differs.
Getting Ready and Prepared
Get captured as you're getting ready and preparing. If you're on a low budget, capture this moment and other emotional and beautiful moments like this.
Many couples usually go for photographic coverage during the preparation period, and I also recommend it.
Taking photos later in the evening means the whole fun is coming to an end, and there are usually a few beautiful moments to capture. During the preparation period, many heartwarming and emotional events will take place, and you wouldn't want to miss not capturing this moment on camera.
Traditions and customs may also take place in the early part of the event, and I bet you'll always want this in your wedding photos.
On the other hand, if most of your events will take place in the evening, then I'm ready to be around for as long as you want me to and deliver a great piece that'll amaze you.
Prior to the party, are you lodging in a hotel? Many couples pay less attention to where they lodge before their wedding, but this is very important. I'll suggest that you opt for an exquisite hotel in Kelowna with a stylish and inspiring interior design that will bring out the beauty of your photos.
Getting Ready Location
Choose a unique and beautiful getting ready location with excellent photos in mind. Get prepared and ready in a huge room with large windows.
A large room with good ventilation will help you breathe well, and your photographer can capture you from different corners. Large spaces also allow you to take photos in different positions.
Don't forget that open windows and light are essential for the beauty of your photos. So, avoid rooms with inadequate illumination and always sit in an open place for your photographer to capture you easily. Sitting in a corner will not help your photographer get the best shot.
Avoid Huge Wedding Parties
It takes a long time to arrange people in huge bridal parties, and you cannot satisfy everyone. So, could you keep it simple but classy?
I always advise couples to avoid huge wedding parties as it is the best thing to do. But then, it all boils down on preferences. If your dream is to have a huge wedding party, I can only wish that you don't experience the following issues:
Inability to satisfy everyone
Overcrowding
Waste of time
Disorganization and many other negative events that may occur when you do not control the crowd.
I understand that you may want to please all your friends, but have you ever thought about how unhappy they'll be when you end up not satisfying them? I believe it's better to have a classy wedding with a few guests and have everything under control than doing otherwise.
Walking Down The Aisle
As you walk down the aisle, remember to stroll and keep your eyes up.
Many brides usually make this mistake by looking at their feet as they walk towards the aisle.
I'm afraid that's not right. If you find the stare from the crowd overwhelming, look straight ahead at your man while keeping your head up. If you need a little bit of inspiration, look at your family and guests! Their smiles will give you the courage you need. It's simply priceless!
First Kiss
Your first kiss should be memorable. So, if you want this shot, make it a few extra seconds long. Even though many couples look forward to having their first kiss on the alter, some couple's kiss only lasts for a few seconds that they leave some guests wondering if the couple never kissed.
Why not slow down, breathe in and kiss for a pretty long period, long enough to help me capture the best shot for this lovely moment. Remember you're married now, so you have every right to display your affection in public!
Having an Unplugged Wedding
Having an unplugged wedding is popular. In unplugged weddings, all guests are not allowed to use their phones to take photos during the ceremony, stressing the fact that this might make the photographer's job difficult.
Although this is a pretty tricky situation that may not be easy to control, some couples still have such weddings. So, it's up to you!
The Shot List for Family Photos
Short list for family photos helps to create a shot list of family arrangements, so we don't miss anyone on the big day. This is another great part of wedding photography that needs serious attention.
Family members are usually responsible for the running around at a wedding, and some relatives end up not appearing in your photos when adequate preparation is not in place. That's why I always require couples to create a shortlist of family photos and get someone reliable to manage this group.
Get the Best Seat Position for Your Wedding Photographer.
You're hiring a photographer to capture all the beautiful moments at the event. So, ensure your photographer is seated in the same room the reception is happening. This is to ensure I am around to capture all the events.